NEWS
What's in Your Stars?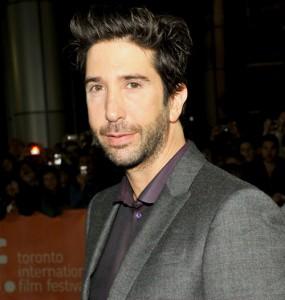 November 2
Today's celeb birthday
1961: k.d. lang (49)
1966: David Schwimmer (44)
1974: Nelly (36)
Scorpio
Scorpios are masters and mistresses of control – which comes in handy when you need to take charge of situations or deal with others. This morning's business runs like clockwork. But affairs of the heart may not be quite so satisfactory later in the day. Call me to hear when you simply can't please all of the people all of the time.
Article continues below advertisement
Aries
It's not like you to be a slacker, Aries. Usually, you're up there leading from the front! But perhaps today you're needing a little extra time to get your act together. Work behind the scenes this morning; tackle finances or do research. Then you can take things easier this afternoon. Call me to hear when to turn a difficult situation to your advantage.
Taurus
Love, romance, joint affairs and partnerships bring good fortune early in the day. But don't rely on others to make your social arrangements for you this afternoon. If you do, you could be asking for a load of hassle, confusion, disappointment or mistakes. Stay on the ball. Call me to hear when you must subtly chase up those leads.
Gemini
Got a full agenda, Gemini? You can breeze through your work this morning. But stay flexible after lunch. If you fall out with someone later on, it could be because you're taking too much for granted. Or simply just taking too much on. Call me to hear when a lapse in concentration could cause mistakes.
Cancer
Get down off that fence! Make a decision and carry it out. If you want to impress others, (and someone in particular), you'll just have to make the effort today. You'll get a favorable response if you make that connection before lunchtime. Travel with care this afternoon. Call me to hear when you must think things through before making that decision.
Article continues below advertisement
Leo
Have you taken your eye off the ball, Leo? Perhaps because there's so much going on, you've relaxed where your finances and budgets are concerned. If your accounts are all over the place or your spending is way over the top, you must get things back under control. Call me to hear when it is vital to make your needs clear.
Virgo
You Virgos are always hard at work. Which can get you into trouble with your loved ones who now and again need your time and attention – as you'll discover today. So get as much done this morning. Then free yourself up for an early afternoon. Call me to hear when it's best to turn the other cheek.
Libra
Closet yourself away this morning, Libra, and work at your own speed. Chances are you won't be feeling sociable and will be more productive if you work alone. Make things easy for yourself this evening, eat sensibly and insist on an early night. Call me to hear when to avoid disagreements at home.
Sagittarius
Work? If you spot an opportunity this morning, don't hesitate - go for it. It's your chance to extend your sphere of influence. However, be absolutely sure about what you're taking on. Chances are, you may be making promises this afternoon that you won't be able to fulfil. Call me to hear when to back off a potentially tricky domestic issue.
Article continues below advertisement
Capricorn
Any chance you could take some time off? You're in need of some light relief so if you can't actually down tools, work on a task that you find least taxing and most conducive. Everyone needs a break sometimes and a change is as good as a rest. Call me to hear when to take a piece of news with a pinch of salt.
Aquarius
Do your homework, read between the lines, tie up loose ends. That way, you'll get the pat on the back you deserve at work. Finances? Borrowing from Peter to pay Paul may be a useful strategy but at some point you will have to balance the books. Call me to hear when the devil is in the detail.
Pisces
Travel, distant affairs and educational matters come under favorable stars this morning. You may feel disappointed this evening. Perhaps someone has reneged on a promise, or let you down. Don't take anything or anybody for granted. It's what you do that makes the difference. Call me to hear when your expectations could be dashed.
To sign up for OK! Magazine's daily horoscopes on your phone, text the first three letters of your star sign (e.g., SAG) to 63422. Subscription is $2.99 per month billed until you unsubscribe plus message & data rates may apply. Send STOP to 63422 to unsubscribe. Text Help to 63422 for help. Premium charges will be added to your wireless phone bill or deducted from your prepaid account. Subscriber certifies they are the account holder or have account holder's permission. For more info, please visit http://www.okmagazine.com/horoscopes/
Participating carriers include Alltel, AT&T, Boost, Cellular One, Nextel, Sprint, T-Mobile, US Cellular, Verizon Wireless, and Virgin.