NEWS
What's in Your Stars?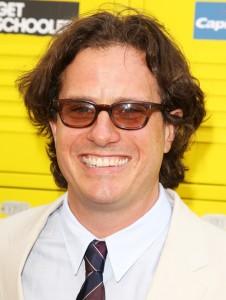 November 3
Today's celeb birthdays
1952: Roseanne (58)
1953: Dennis Miller (57)
1959: Dolph Lundgren (51)
1963: Davis Guggenheim (47)
1987: Gemma Ward (23)
Scorpio
It's time to sit down and sort out your finances, settle your bills and pay off your debts. It will all require some careful balancing. Promises sound good, but is there a catch? If you're feeling low, it's probably because you're tired. Things look better after a good rest. Call me to hear when you simply can't please all of the people all of the time.
Article continues below advertisement
Aries
If you want to avoid being caught out, best concentrate on your work and deliver what you have promised. Try not to let a misunderstanding throw you. Remember, there's always another point of view. Look out for an invitation this afternoon. It could be a ticket to ride! Call me to hear when to turn a difficult situation to your advantage.
Taurus
If you don't feel up to speed this morning or sense that your performance isn't quite as sharp as usual, take things slowly. Travel and travelers may be delayed, or a journey is more complicated to arrange. Things step up a gear this afternoon and benefits come through. Call me to hear when you must subtly chase up those leads.
Gemini
You're not prepared to suffer fools gladly so avoid getting embroiled in a jousting match or turning a disagreement into a long drawn-out war of words. The stars show that intimate partnerships can grow closer. So wipe away that frown and replace it with a smile. Call me to hear when a lapse in concentration could cause mistakes.
Cancer
Home improvements may hit a snag but it's worth thinking the plan through and making any necessary changes now. Don't rise to the bait if someone throws their weight around. Develop an air of serenity and just let it all wash over you. Call me to hear when you must think things through before making that decision.
Article continues below advertisement
Leo
With the focus falling on domestic affairs and family matters, you'll be able to put your creativity and imagination to very good use today. Motivator Mars gives you an extra competitive edge. It's just what you need if you've been feeling a little off-color lately. Call me to hear when it is vital to make your needs clear.
Virgo
Try not to let other people's moods drag you down today, Virgo. Keeping busy keeps your spirits high. Cash? The urge to spend money is irresistible. Despite your best intentions, you seem to be falling prey to some slick sales-patter. Do the necessary, but don't over-stretch yourself. Call me to hear when it's best to turn the other cheek.
Libra
It's just as well that you're so mentally sharp and more confident today because someone, either an offspring or other close member of your family may try to twist you around their little finger. But you're well ahead of the game and ready with all the right answers. Call me to hear when to avoid disagreements at home.
Sagittarius
Life is becoming so much busier and you're finding yourself in high demand. Which is great, of course, but even someone as enthusiastic as you can't be in two places at once. If you need it, you have plenty of support around you. Just ask. Call me to hear when to back off a potentially tricky domestic issue.
Article continues below advertisement
Capricorn
You've had a turbulent few weeks and you're finding it difficult to settle. There's so much in the background that's grinding away. Can you take some time off? If not, at least get more rest. Work? Stand up for yourself and don't let anyone browbeat you today. Call me to hear when to take a piece of news with a pinch of salt.
Aquarius
Thoughts of faraway are uppermost in your mind – perhaps you'd rather be anywhere but here! Throw your lot in with other people – there's plenty of cooperation around. But sharing your feelings, your hopes and dreams may not be the easiest thing to do. If necessary, hold back. Call me to hear when the devil is in the detail.
Pisces
Keep going, Pisces! You know you're doing valuable and interesting work. In fact, you're becoming a very important member of the team. People are recognizing your talents and your worth. But it wouldn't do to let anyone take advantage of you. So stand your ground. Call me to hear when your expectations could be dashed.
To sign up for OK! Magazine's daily horoscopes on your phone, text the first three letters of your star sign (e.g., SAG) to 63422. Subscription is $2.99 per month billed until you unsubscribe plus message & data rates may apply. Send STOP to 63422 to unsubscribe. Text Help to 63422 for help. Premium charges will be added to your wireless phone bill or deducted from your prepaid account. Subscriber certifies they are the account holder or have account holder's permission. For more info, please visit http://www.okmagazine.com/horoscopes/
Participating carriers include Alltel, AT&T, Boost, Cellular One, Nextel, Sprint, T-Mobile, US Cellular, Verizon Wireless, and Virgin.