NEWS
What's in Your Stars?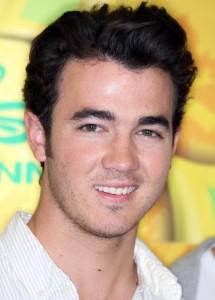 November 5
Today's celeb birthdays
1960: Tilda Swinton (50)
1968: Sam Rockwell (42)
1983: Alexa Chung (27)
1987: Kevin Jonas (23)
Scorpio
The influence of the forthcoming New Moon in your sign is already starting to work and you're beginning to feel that you're on the threshold of something new. Love? You'll adore being number one in the popularity stakes and will feel extra blessed. Call me to hear when you simply can't please all of the people all of the time.
Article continues below advertisement
Aries
Work and money come together nicely today, Aries, especially so if you're discussing joint assets, resources and ventures. The boss will appreciate your insights and feedback. A business tip-off on or around lunchtime could be just what you've been waiting for. Call me to hear when to turn a difficult situation to your advantage.
Taurus
It's one of those days that's starred for romantic adventure. Partners are generous, funny, and amusing. They'll do their best to make you laugh and sweep you off your feet. But more importantly, this is a day to spread your net and look to the further horizon. Call me to hear when you must subtly chase up those leads.
Gemini
Work? Bite the bullet and get stuck in today, Gemini. You'll be quite surprised how, once you get your head around things, you'll discover the job isn't half as bad as you feared - and the achievement at the end will make you feel great. Call me to hear when a lapse in concentration could cause mistakes.
Cancer
With a New Moon taking shape in your luck-and-love zone, your fortunes are about to improve. Not just in terms of money, but more with matters of the heart. You and that someone special can now forge deeper bonds and look forward to a more meaningful future. Call me to hear when you must think things through before making that decision.
Article continues below advertisement
Leo
There's good news on the domestic front, Leo. An up-coming New Moon will have a beneficial effect on your home and family life. If health has been an issue, things should start to look much brighter and thoughts of the end result will lift your spirits beautifully. Call me to hear when it is vital to make your needs clear.
Virgo
Turn on your charm and filter information carefully today. Meetings and greetings take up a good deal of your time. Love makes up for everything and if you thought that a romance had got stuck in a rut, today's events will prove how wrong you can be. Call me to hear when it's best to turn the other cheek.
Libra
If you've had it up to here with mess and clutter, you're ready to launch an attack. By the end of the day you'll have it all done and be feeling pretty good about yourself. Shopping? If you were hoping to buy yourself something special, you've picked the right day. Call me to hear when to avoid disagreements at home.
Sagittarius
A New Moon is triggering your subconscious, coming up with bright new ideas and making plans for the future. Psychologically, though, it's really time you let go of worries and put hurt feelings behind you. Today, find time to unwind and chill out. Call me to hear when to back off a potentially tricky domestic issue.
Article continues below advertisement
Capricorn
Make today and this weekend a turning point. Socially, it's time you broke out and broke free. There's someone waiting to connect with you on a deep level. An evening spent with friends or loved ones will be pleasant and will positively lift your mood. Call me to hear when to take a piece of news with a pinch of salt.
Aquarius
Your ambitions are ignited, Aquarius. Just as well because this is a really auspicious time for you to get ahead at work. If you've been waiting for an opportunity to make a fresh start – either with a project or new job altogether – here's your chance. Call me to hear when the devil is in the detail.
Pisces
Looking for fresh incentive, different experiences or new adventure? A New Moon now makes it possible. What you have to do is cast your net wide. An outing gives you just the right opportunity, provides fresh inspiration and is exactly the spice you need. Call me to hear when your expectations could be dashed.
To sign up for OK! Magazine's daily horoscopes on your phone, text the first three letters of your star sign (e.g., SAG) to 63422. Subscription is $2.99 per month billed until you unsubscribe plus message & data rates may apply. Send STOP to 63422 to unsubscribe. Text Help to 63422 for help. Premium charges will be added to your wireless phone bill or deducted from your prepaid account. Subscriber certifies they are the account holder or have account holder's permission. For more info, please visit http://www.okmagazine.com/horoscopes/
Participating carriers include Alltel, AT&T, Boost, Cellular One, Nextel, Sprint, T-Mobile, US Cellular, Verizon Wireless, and Virgin.