NEWS
What's in Your Stars?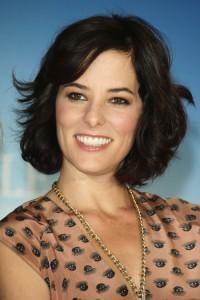 November 8
Today's celeb birthdays
1968: Parker Posey (42)
1975: Tara Reid (35)
1985: Jack Osbourne (25)
Scorpio
Leave recent dramas behind and let the pace ease. Although it's a back-to-work day, there are still ways and means of slowing the pace. Think short-cuts! Spend time sorting out your accounts and paying bills. Partners may be extra-sensitive today. Call me to hear when to avoid an argument with someone close.
Article continues below advertisement
Aries
Things can only get better. Venus, the goddess of conciliation, is on hand to pour oil over troubled waters and ensures that agreement and understanding continue to grow. Romance? That's growing, too, and promises a loving week ahead. Financially, your prospects are also improving. Call me to hear when your misgivings are unfounded.
Taurus
You're determined to start the week as you mean to continue by sorting yourself out and shaping yourself up physically and mentally. Organizing your work, de-cluttering your environment and systematizing your accounts means a lot of hard work. But the results will free you up. Call me to hear when to expect the unexpected!
Gemini
It may be Monday, but you're buoyant. If you've been neglecting yourself for whatever reason, here's your chance to indulge in your favorite things. This week, make a point of doing all those things that will have a favorable impact on your health and well-being. Call me to hear when you must ask for a second opinion.
Cancer
You adore your home and family but the constant demands that your work has placed on you this year has meant that you haven't been able to devote yourself to your house and loved ones as much as you would like. From today, things start to ease. Call me to hear about a logistic nightmare.
Article continues below advertisement
Leo
The stars are sparkling in the social sectors of your chart today. So it's a strong bet that meetings will go well and news you hear will be uplifting. Make appointments and arrangements, put in official calls and pick up on those creative projects that have been put on hold. Call me to hear when to expect a disruption to your daily routine.
Virgo
You're usually quite canny with your cash but even you are prone to impulse buys. With extravagant Venus taking over your money zone for the rest of the month, you will need to be extra astute with your spending. Home and family developments are sound. Call me to hear when a certain someone is so unpredictable.
Libra
You've been driving yourself pretty hard recently and once you've had time to take an analytical overview of what's going on, you'll realize that what you need is a bit of social pizzazz. Polish up your smile and people will come running. Call me to hear when to avoid a domestic job going wrong.
Sagittarius
There's a nice social buzz to your chart today with Venus accenting your involvement with other people. That's sure to put you in a chatty mood and wanting to catch up with colleagues and friends. At last you can get back in the swing. Call me to hear when spending on the house is a bad idea.
Article continues below advertisement
Capricorn
Career, hopes, dreams, ambitions, status, your standing in the world – it's all running through your mind today as you ruminate on the question of values and on what is or isn't important to you in life. What you hear on the grapevine today will have an uplifting effect. Call me to hear when you must keep an open mind.
Aquarius
If you've been concerned about matters at a distance, today's developments should allay your fears. Now, focus hard on any outstanding legal, educational or written matters, and you'll make good progress today. Holidays? If you've had to postpone a trip, make new plans for that getaway soon. Call me to hear when you mustn't let your imagination get the better of you.
Pisces
It's a good day to button-hole official people, bosses or those in authority, especially if you have difficult financial questions on your mind. Personal relationships? With Venus moving into the most intimate sector of your solar chart, you'll now want to cozy up tight to those you love. Call me to hear when a friend in need comes first.
To sign up for OK! Magazine's daily horoscopes on your phone, text the first three letters of your star sign (e.g., SAG) to 63422. Subscription is $2.99 per month billed until you unsubscribe plus message & data rates may apply. Send STOP to 63422 to unsubscribe. Text Help to 63422 for help. Premium charges will be added to your wireless phone bill or deducted from your prepaid account. Subscriber certifies they are the account holder or have account holder's permission. For more info, please visit http://www.okmagazine.com/horoscopes/
Participating carriers include Alltel, AT&T, Boost, Cellular One, Nextel, Sprint, T-Mobile, US Cellular, Verizon Wireless, and Virgin.