NEWS
What's in Your Stars?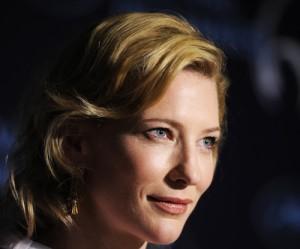 May 14
Today's celeb birthdays
1944: George Lucas (66)
1969: Cate Blanchett (41)
1993: Miranda Cosgrove (17)
Aries
Work, money, new ideas – there's so much you want to do, change and improve. The problem is, can you finance these plans and will the others agree with you? Start the ball rolling first thing to stamp in your authority. Inspiration strikes early afternoon. Call me to hear when to have that discussion with the boss.
Article continues below advertisement
Taurus
It's your annual New Moon today, Taurus, which means this is your chance to turn over a new leaf. Decide now which areas of your life aren't performing as you would like, or aren't giving you satisfaction, and make some new resolutions. It's an interesting afternoon! Call me to hear when you mustn't leave things to the last minute.
Gemini
You have itchy feet it seems, Gemini! That wistful desire to get away is growing stronger and the thought of making an escape is titillating your taste buds. But what you practically achieve this morning is significant and this afternoon's vote of approval ends the week on a high. Call me to hear when you must curb your impatience.
Cancer
Teamwork is especially highlighted today, Cancer, so get yourself involved in group collaboration, both at work and socially, too. Early morning efforts are constructive. Check, though, that you have enough money, change or funding before lunchtime. Happy news comes from far away. Call me to hear when to avoid throwing good money after bad.
Leo
You do rather like to plough your own furrow, don't you, Leo? That way you can get on with what you're doing without being disturbed. However, there's merit in being a team player today. Developments at work are in your favor and what transpires should boost your morale. Call me to hear when to avoid a clash with the boss.
Article continues below advertisement
Virgo
If you're not already on holiday, a chance to travel could come up unexpectedly. Either that or you're busy booking a trip. Confusion and mistakes occur late morning – double check instructions and schedules in case of error. Avoid seafood and alcohol this lunchtime. Call me to hear when you must put security first.
Libra
With money very much in the spotlight right now, you're giving greater thought to your long-term finances. There's all sorts to keep you busy today: contracts, business arrangements, taxes, savings or pensions. But there's a chance, too, of a new income stream. Early afternoon brings a breakthrough. Call me to hear when silence avoids a ruckus at home.
Scorpio
Thank your lucky stars for putting you in a position to make good progress at work and advance your ambitions. Need advice or a special favor? Consult the powers-that-be first thing this morning. While domestic matters get the thumbs down, love gets the thumbs up! Call me to hear when it's the best day to ask that favor.
Sagittarius
A new project gives you just the incentive you need today. But keep checking your schedule to make sure you haven't forgotten a meeting, appointment or piece of work due in late morning. At home, changes are a welcome breath of fresh air. It's a good start to the weekend. Call me to hear when it's the best day to make that purchase for your home.
Article continues below advertisement
Capricorn
Keep going, Capricorn! Today's New Moon is making positive links with constructive Saturn. This means it's a good day for all kinds of fresh beginnings, for making a positive start on new projects and, more especially, for getting approval from higher up. Call me to hear when good news comes through.
Aquarius
Question marks, question marks! Home and finances are beneficially linked this morning. You have great plans but there are so many uncertainties, too, about the changes you have in mind. If you have pressing doubts, wait until after lunch. That's when you'll find your decisions are spot-on. Call me to hear when to make that romantic date.
Pisces
If you're hoping for a quiet life today, think again. An exciting buzz is stirring people up and you'll need to stay flexible as plans, projects and arrangements get changed at short notice. You can get a lot done if you take advantage of today's good trends. Call me to hear when an invitation bowls you over.
To sign up for OK! Magazine's daily horoscopes on your phone, text the first three letters of your star sign (e.g., SAG) to 63422. Subscription is $2.99 per month billed until you unsubscribe plus message & data rates may apply. Send STOP to 63422 to unsubscribe. Text Help to 63422 for help. Premium charges will be added to your wireless phone bill or deducted from your prepaid account. Subscriber certifies they are the account holder or have account holder's permission. For more info, please visit http://www.okmagazine.com/horoscopes/
Participating carriers include Alltel, AT&T, Boost, Cellular One, Nextel, Sprint, T-Mobile, US Cellular, Verizon Wireless, and Virgin.