NEWS
What's in Your Stars?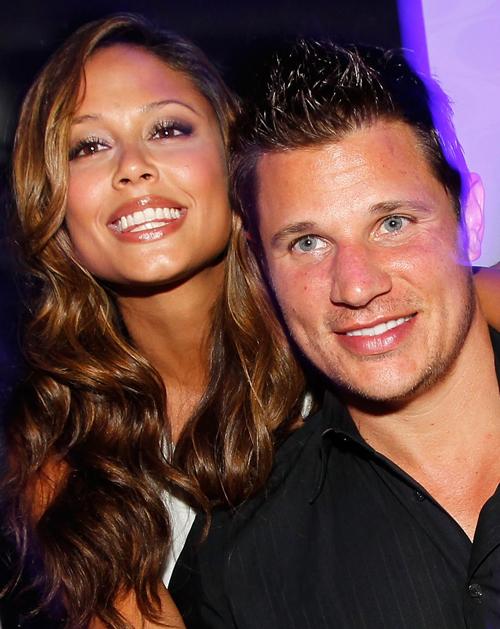 November 9
Today's celeb birthdays
1972: Eric Dane (38)
1973: Nick Lachey (37)
1980: Vanessa Minnillo (30)
Scorpio
You're focused on finances today - dreaming up new money-management schemes, putting together fresh business plans and writing lists for a major spend. Don't be surprised if a loved one comes over all wistful, sentimental and dreamy. A heart-to-heart can turn things around. Call me to hear when to avoid an argument with someone close.
Article continues below advertisement
Aries
Put aside early morning concerns and concentrate on work, travel and love. If you need to approach someone of influence, late afternoon is the time to make that contact. The cosmos is providing you with an open doorway. Take your cue and follow your heart. Call me to hear when your misgivings are unfounded.
Taurus
This is a breakthrough kind of day, Taurus, one that doesn't come around that often. Whether you've been waiting to hear about grants, permissions, travel visas, legal go-aheads, educational developments, or intellectual success – get on that phone now! Health, too, improves. Call me to hear when to expect the unexpected!
Gemini
It may be hard to concentrate at work mainly because you have romance in mind. The Fates are lining up some interesting moments for you over the next twenty-four hours. Get ready for some delightful pillow-talk, extra-long phone calls and conversations late into the night. Call me to hear when you must ask for a second opinion.
Cancer
Developments concerning family and home are favorably aspected. It's a pleasing outcome as you get the green light to move a project on. All the plans you've been making, the people you've had to co-ordinate and the arrangements you've juggled are coming together at last. Call me to hear about a logistic nightmare.
Article continues below advertisement
Leo
You have a rare talent: the ability to radiate happiness, cheer people up when they are blue and to inspire when spirits are jaded. Now, you can put all that sparkle into a new project that's just up your street. What you must do today, is seize the moment! Call me to hear when to expect a disruption to your daily routine.
Virgo
A domestic issue may trip you up early morning. By noon you'll have got things sorted and moving forward again. You have plans in mind for the home but, if shopping, avoid the lunch hour rush when decisions are iffy. You're drawing closer to someone you love. Call me to hear when a certain someone is so unpredictable.
Libra
Despite an early morning blip which might need quick reactions, the rest of the day looks progressive. Meetings in particular are well-starred and you have the confidence now to speak your mind. Tuning in to other people has never been as easy, as productive, or as worthwhile. Call me to hear when to avoid a domestic job going wrong.
Sagittarius
Co-operation, help and support are so easy to find now that Venus is smoothing out your interactions with others. Think teamwork – that's the way you'll make progress for the rest of this month. Accounts? It's high time you got your head around them! Call me to hear when spending on the house is a bad idea.
Article continues below advertisement
Capricorn
Why the wistful mood, Capricorn? Perhaps you didn't sleep so well, are feeling emotionally tender or sentimental. Your dream life is very rich and colourful and it's stirring up long, forgotten memories. Keep things in perspective. What transpires over lunch will pick you up. Call me to hear when you must keep an open mind.
Aquarius
Tickled by the travel bug, Aquarius? If you haven't managed to get away yet, grab this chance now to create the opportunity you're looking for. But first things first – have you got enough money on you, locked your doors, secured your valuables? The unexpected could catch you out! Call me to hear when you mustn't let your imagination get the better of you.
Pisces
Regardless of early irritations, or getting the day off on a wrong note, tell yourself that life is opening out. Make your calls, discuss business and shop before lunch to get the best of today's deals. Maintain balance and perspective later on when you meet with strong opinions. Call me to hear when a friend in need comes first.
To sign up for OK! Magazine's daily horoscopes on your phone, text the first three letters of your star sign (e.g., SAG) to 63422. Subscription is $2.99 per month billed until you unsubscribe plus message & data rates may apply. Send STOP to 63422 to unsubscribe. Text Help to 63422 for help. Premium charges will be added to your wireless phone bill or deducted from your prepaid account. Subscriber certifies they are the account holder or have account holder's permission. For more info, please visit http://www.okmagazine.com/horoscopes/
Participating carriers include Alltel, AT&T, Boost, Cellular One, Nextel, Sprint, T-Mobile, US Cellular, Verizon Wireless, and Virgin.