NEWS
What's in Your Stars?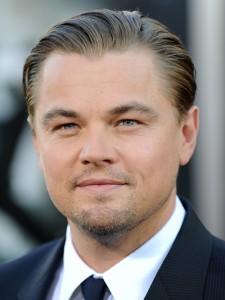 November 11
Today's celeb birthdays
1962: Demi Moore (58)
1964: Calista Flockhart (46)
1974: Leonardo DiCaprio (36)
Scorpio
In many respects it's a breakthrough day. Think creatively, spend time planning a leisure pursuit or rough and tumble with the kids. You're slightly prone to foot-in-mouth-syndrome this evening, when your perception isn't quite as insightful as usual. Think before you speak. Call me to hear when to avoid an argument with someone close.
Article continues below advertisement
Aries
You'll find it easy to maintain a high profile and put on a spurt today, Aries. Mind you, a lot of the successful stuff is going on behind the scenes so keep your ear to the ground. Travel, legal, political or global events fire your imagination most. Call me to hear when your misgivings are unfounded.
Taurus
Travel and transport are highlighted in your chart and there's a buzz of excitement in the air. Perhaps you're booking a flight, arranging a visit or picking people up from the station. Work? It won't do on it's own. But it could probably wait until tomorrow. Call me to hear when to expect the unexpected!
Gemini
Being a Gemini means you like working with a partner so today's events are likely to suit you well. That's because, whether on a personal basis or professionally at work, there are mutual benefits to be had when working in tandem with others. Call me to hear when you must ask for a second opinion.
Cancer
Looks like you're flying, Cancer! Your sights are certainly elevated and you're heading for the distant horizon. It could be that you're booking a trip, have completed a course with flying colors or have made a new conquest. Or perhaps it's love. Call me to hear about a logistic nightmare.
Article continues below advertisement
Leo
There's good news on the health front today. A different approach not only makes sense, it also makes you feel terrific. Financially, there could be a surprise in the form of a windfall, gift or bonus heading your way. You've worked hard, so give yourself a night off. Call me to hear when to expect a disruption to your daily routine.
Virgo
Uranus is working his magic and introducing you to some eccentric people and interesting situations. It may be outside your usual comfort zone but you'll find it thoroughly entertaining. You're spending like blazes. But at least you know your money is going on people you love. Call me to hear when a certain someone is so unpredictable.
Libra
A surge of energy is powering into your health zone and there's no excuse why you shouldn't get more physical to get fit and in shape for the festivities. At home, it's a hive of industry and you're thinking modern and on-trend. By this evening, you'll have had quite enough. Call me to hear when to avoid a domestic job going wrong.
Sagittarius
If you have property in mind, you might just see something that grabs your eye today. Shop early morning for luxury goods for the home and family, or late afternoon for unusual items or bargains. Financially, it looks like you're getting a taste for big-time spending! But call me to hear when spending on the house is not a good idea.
Article continues below advertisement
Capricorn
What with meetings, appointments and all manner of arrangements lined up, your diary will be pretty chock-a-block today. You'll feel quite successful even if your usual work has to be parked for a while. Try not to let a disagreement rankle tonight. Call me to hear when you must keep an open mind.
Aquarius
Insights, genius ideas and breakthroughs are what you do best, Aquarius, and that's what you'll be achieving today. Financial plans especially come under sparkling stars. But a legal, literary or overseas matter may disappoint this evening. It's only temporary. Call me to hear when you mustn't let your imagination get the better of you.
Pisces
There's an endearing child-like wonder about you, Pisces, that finds surprises so thrilling and delightful. So today will be just up your street! Expect the unexpected at every turn, with unusual events and fateful chance meetings. Events like these are bound to put a smile in your heart. Call me to hear when a friend in need comes first.
To sign up for OK! Magazine's daily horoscopes on your phone, text the first three letters of your star sign (e.g., SAG) to 63422. Subscription is $2.99 per month billed until you unsubscribe plus message & data rates may apply. Send STOP to 63422 to unsubscribe. Text Help to 63422 for help. Premium charges will be added to your wireless phone bill or deducted from your prepaid account. Subscriber certifies they are the account holder or have account holder's permission. For more info, please visit http://www.okmagazine.com/horoscopes/
Participating carriers include Alltel, AT&T, Boost, Cellular One, Nextel, Sprint, T-Mobile, US Cellular, Verizon Wireless, and Virgin.