NEWS
What's in Your Stars?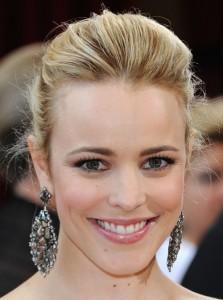 November 17
Today's celeb birthdays
1942: Martin Scorsese (68)
1944: Lorne Michaels (66)
1944: Danny DeVito (66)
1978: Rachel McAdams (32)
Scorpio
Any jobs left undone so far will be playing on your mind. Fortunately, quick-thinking Mercury and practical Saturn pool their strengths to ensure that, despite whatever obstacles Fate might throw in your path early on, you will find a solution later in the day. Call me to hear when to avoid a disagreement with someone close.
Article continues below advertisement
Aries
Not everyone's going to see it the same way as you, Aries. But perhaps it's a question of communication – getting the right message across to the appropriate person. Don't dig in your heels: try flattery, cajolery and downright charm. What you need is a change of scene. Work on that today. Call me to hear how to prevent someone interfering with your plans.
Taurus
Do you really have to charge around, today, Taurus? Chances are that a trip may be called off or have to be postponed anyway. Check before you set off. Today, you can make up for lost time. The trick is to get organized and work smart. Call me to hear when a social arrangement goes haywire.
Gemini
Partnerships get a boost. If you're going steady or already hitched, there's talk of more commitment and possibly taking your relationship further. Single? Look for romance either amongst a gathering of old friends or at a formal event. Children's affairs and creative tasks are progressed. Call me to hear how to prevent a project meeting with opposition.
Cancer
Any power-playing that's been going on between you and a certain someone will still be echoing in your mind this morning. But it's business as usual as the day wears on and getting stuck into practical tasks ends the day with a sense of completion and achievement. Call me to hear when a domestic job is more trouble than it's worth.
Article continues below advertisement
Leo
Matters of wellbeing come to the fore this morning, either because you're worried about someone's health, or because you yourself are not on top form. You may need to rethink travel first thing. More cheerfully, meetings and get-togethers come under favorable stars later on. Call me to hear when you meet a challenge head-on.
Virgo
Stand firm against anyone who tries to put heavy pressure on you this morning and they'll soon give up. Taking charge does wonders for your self-esteem today. Been waiting to make that special purchase? Keep your eyes open - a bargain could just fall in your lap. Call me to hear when you mustn't let money come between you and your partner.
Libra
Not quite seeing eye-to-eye over a certain matter? Try a new tack. You could go back to basics, find a compromise or opt for a different course altogether. Given your willingness to come up with a workable way forward, none of this should prove too difficult today. Call me to hear when slowing down prevents a potential upset.
Sagittarius
Look after ears, nose, neck and throat this morning, Sagittarius. You may be all blocked up or need to wrap yourself up warmly. On the social front, an old bond could be broken while a meeting brings a friend and/or mentor into your life. Call me to hear when to be aware of potential accidents in the home.
Article continues below advertisement
Capricorn
Put aside domestic concerns. Problems at home will sort themselves out as sensible Saturn enlists the help and co-operation of someone in the know who has the answers. At work, follow your instincts and keep your ear to the ground. A quiet word does the trick. Call me to hear when the less you say, the better.
Aquarius
Keep in mind that there's a lot to be pleased about this week. Any early morning doubts or indecisions you may wake up with, soon vanish. Then, life begins to take on a new forward momentum and news, people and events jolt you back into the groove. Call me to hear when to avoid a moment of financial impulsive madness.
Pisces
You may wake up wondering why life can't be more straightforward. Perhaps you're doubting a goal or an aspiration. If money's at the root cause, some financial advice will put your mind at ease. Hold on. Things are about to move forward again at last. Call me to hear when to prepare for a very fraught lunch hour.
To sign up for OK! Magazine's daily horoscopes on your phone, text the first three letters of your star sign (e.g., SAG) to 63422. Subscription is $2.99 per month billed until you unsubscribe plus message & data rates may apply. Send STOP to 63422 to unsubscribe. Text Help to 63422 for help. Premium charges will be added to your wireless phone bill or deducted from your prepaid account. Subscriber certifies they are the account holder or have account holder's permission. For more info, please visit http://www.okmagazine.com/horoscopes/
Participating carriers include Alltel, AT&T, Boost, Cellular One, Nextel, Sprint, T-Mobile, US Cellular, Verizon Wireless, and Virgin.