NEWS
What's in Your Stars?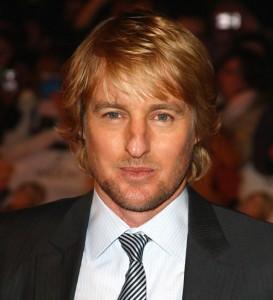 November 18
Today's celeb birthdays
1968: Owen Wilson (42)
1974: Chloe Sevigny (36)
1985: Christian Siriano (25)
Scorpio
Been feeling unlucky, restricted, beleaguered, Scorpio? Your fortunes are on the turn. If partners have been distant, distracted or difficult, here's the break you've been waiting for. Now, you can afford to let the dreamier side of your nature loose for a while. Call me to hear when to avoid a disagreement with someone close.
Article continues below advertisement
Aries
Love-goddess Venus is about to gently turn up the heat on your love life. You're not a fluffy bunny by nature but even you can't resist a little soft romance now and again. A tap turns on again that source of information you thought had dried up! Call me to hear how to prevent someone interfering with your plans.
Taurus
How's your fitness regime coming along, Taurus? You've been doing well recently but with indulgent Venus now on the loose and heading for your health zone, you're going to need all your powers to resist temptation. But you're feeling and looking good and, socially, life is getting hot. Call me to hear when a social arrangement goes haywire.
Gemini
A powerful accent on the career and public image sector of your chart is about to push you into the limelight and will trigger a spurt of real progress and achievement for you between now and early 2011. Stop dithering. Just feel the force! Call me to hear how to prevent a project meeting with opposition.
Cancer
Should you, shouldn't you? It's a case of your heart telling you one thing and your head telling you another. Just go with your instincts, Cancer. Life is on the turn today. Freedom-loving Jupiter shakes you out of your rut and puts a twinkle in your eye. Call me to hear when a domestic job is more trouble than it's worth.
Article continues below advertisement
Leo
Feeling emotionally at sea? No need! With love planet Venus gracing you with charm, softening the edges and bringing romance into your life, you can afford to smile. Friendly meetings and greetings will please, not just today but right through to the end of the month. Call me to hear when you meet a challenge head-on.
Virgo
Being the realist that you are doesn't often allow you to wear rose-colored spectacles. But with your cosmic love zone now lighting up, you can afford to dream big and feel more comfortable about your emotional well-being. Check your diary for appointments first thing. Call me to hear when you mustn't let money come between you and your partner.
Libra
You're in for some cosmic magic as Venus enhances your powers of attraction and brings you luck. If you're single, this is just what you need to draw admirers your way. Keep your eye on your belongings this morning – chances are something could go astray. Call me to hear when slowing down prevents a potential upset.
Sagittarius
Life takes an easier turn now that Venus is starting to work positively again. If you've been too busy to enjoy yourself lately, you'll be glad of a chance to let your hair down and catch up with a little socializing. Someone is waiting for your call. Call me to hear when to be aware of potential accidents in the home.
Article continues below advertisement
Capricorn
Although your progress hasn't been as smooth - or as swift - as you wanted, matters are about to take an interesting turn. The stars are in your favor and look set to give your public profile a real boost. You just need to believe in yourself. Call me to hear when the less you say, the better.
Aquarius
A boost in earnings, funding or financial support is very welcomed. Either that or money that's been log-jammed now gets freed. At work, do what you can to take some pressure off your timetable. Tonight, give yourself a break – relax the rules and indulge your senses. Call me to hear when to avoid a moment of financial impulsive madness.
Pisces
Looks like you have a busy day with a schedule that's packed tight – and getting busier. You have a worry at the back of your mind but the stars show that by this evening you will feel freer and easier than you have done in a very long while. Call me to hear when to prepare for a very fraught lunch hour.
To sign up for OK! Magazine's daily horoscopes on your phone, text the first three letters of your star sign (e.g., SAG) to 63422. Subscription is $2.99 per month billed until you unsubscribe plus message & data rates may apply. Send STOP to 63422 to unsubscribe. Text Help to 63422 for help. Premium charges will be added to your wireless phone bill or deducted from your prepaid account. Subscriber certifies they are the account holder or have account holder's permission. For more info, please visit http://www.okmagazine.com/horoscopes/
Participating carriers include Alltel, AT&T, Boost, Cellular One, Nextel, Sprint, T-Mobile, US Cellular, Verizon Wireless, and Virgin.