NEWS
What's in Your Stars?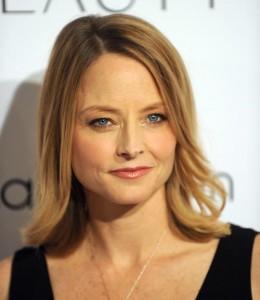 November 19
Today's celeb birthdays
1933: Larry King (77)
1942: Calvin Klein (68)
1961: Meg Ryan (49)
1962: Jodie Foster (48)
Scorpio
If you've been a little frayed around the edges lately, hit a mental block or have been out of sorts, things should start to pick up later in the day. There's a Full Moon brewing in your relationship zone so your love life should start to get livelier, too! Call me to hear when to avoid a disagreement with someone close.
Article continues below advertisement
Aries
You can't always get what you want, Aries – as the Rolling Stones sang. And chances are you won't this morning. Wait until after 10am and it's a whole different ball game. Financially, things are looking up. A chat with the boss puts you at ease. Call me to hear how to prevent someone interfering with your plans.
Taurus
Chances are you'll wake up feeling a bit sluggish this morning. Take a slow run in to your day, people won't notice if you're a little late. Once in, work on matters concerning travel, educational or legal affairs. That's where you score. Call me to hear when a social arrangement goes haywire.
Gemini
Fight off any feelings of loneliness or depression that threaten to spoil your morning. The weekend's Full Moon is working its effects on your emotions and making you vulnerable. Throw yourself into work and the satisfaction you get from your achievement will say it all. Call me to hear how to prevent a project meeting with opposition.
Cancer
Try not to let your early conditioning hold you back today, Cancer. When it comes to love, you really must follow your heart. Someone you know is growing closer and becoming more than just a friend. If the offer of a trip comes up, don't hesitate – go! Call me to hear when a domestic job is more trouble than it's worth.
Article continues below advertisement
Leo
Travel, post, work, news - get as much done and dusted today before the weekend's Full Moon. There are surprise developments in store involving a loved one. It's amazing what you can achieve in a day when you set your mind on it. It's a pleasing end to your working week. Call me to hear when you meet a challenge head-on.
Virgo
Look after your neck and throat this morning, Virgo. Looks like you could be a little vulnerable in that area. Planning a journey? The stars are in your favor. With a Full Moon on Sunday, you could be heading for a riotous weekend. Call me to hear when you mustn't let money come between you and your partner.
Libra
If you're working on a money, business, research or funding project you could be feeling under pressure to get results fast. Take a breather - and trust that you'll make a breakthrough today. Home? Time to start making those changes you've had in mind for a while. Call me to hear when slowing down prevents a potential upset.
Sagittarius
If you're feeling hypersensitive or nervy first thing this morning, blame it on the upcoming Full Moon. Positive links to Pluto show that your earnings could be in for a boost. Since you've been working so hard it's no less than you deserve. Take it easy tonight. Call me to hear when to be aware of potential accidents in the home.
Article continues below advertisement
Capricorn
Capricorns seem to have a love-hate relationship with duty and responsibility. But today's one of those days when you need to get your priorities right. Change the habits of a lifetime and do something different. A conversation later on is deeply reassuring. Call me to hear when the less you say, the better.
Aquarius
To your many talents, Aquarius, you can also add 'mind-reading' today. Basically trust your instincts, especially if you're concerned about a member of your family. Have that conversation later tonight and you'll be pleased to find that you had read all the signs correctly after all. Call me to hear when to avoid a moment of financial impulsive madness.
Pisces
Take it slowly if you feel a bit stiff this morning - things appear a little creaky first thing. Midmorning, life picks up speed. Whether or not you agree that members of your sign are psychic, you'll find tuning in to others a piece of cake today. Call me to hear when to prepare for a very fraught lunch hour.
To sign up for OK! Magazine's daily horoscopes on your phone, text the first three letters of your star sign (e.g., SAG) to 63422. Subscription is $2.99 per month billed until you unsubscribe plus message & data rates may apply. Send STOP to 63422 to unsubscribe. Text Help to 63422 for help. Premium charges will be added to your wireless phone bill or deducted from your prepaid account. Subscriber certifies they are the account holder or have account holder's permission. For more info, please visit http://www.okmagazine.com/horoscopes/
Participating carriers include Alltel, AT&T, Boost, Cellular One, Nextel, Sprint, T-Mobile, US Cellular, Verizon Wireless, and Virgin.