NEWS
What's in Your Stars?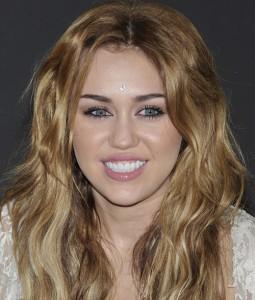 November 23
Today's celeb birthdays
1966: Vincent Cassel (44)
1967: Salli Richardson-Whitfield (43)
1992: Miley Cyrus (18)
Sagittarius
Roll with events otherwise you could be in for a stressful morning. Don't be tempted to fiddle with a machine if it goes on the blink – you could do more damage. Look to loving words, friendly calls and good wishes to make you feel special. Call me to hear when to avoid falling out with your partner.
Article continues below advertisement
Aries
You're always in a hurry, Aries, but the faster you go this morning, the more you will snarl yourself up. The same applies to communications and new ideas. Basically, think it but don't say it. An evening with those you love makes up for the day's frustrations. Call me to hear when you must rethink an unrealistic plan.
Taurus
This isn't the best day for dealing with money. Be on the lookout for mistakes – especially first thing. Even discussing finances with friends or colleagues will make you feel uncomfortable. Work, though, brings great satisfaction. So concentrate on that and especially on creative projects. Call me to hear when a social 'do' turns into a damp squib.
Gemini
Dealings with others could be a little fraught this morning, Gemini. Try not to speak or act too quickly – give yourself time to think. The thing is, you're restless and likely to take unnecessary short cuts or break the odd rule. Fortunately, you settle down this evening and peace is restored. Call me to hear when to avoid crossing swords with someone in authority.
Cancer
Health, work, travel, matters far away? Not knowing is so much worse than knowing. So, if you suspect there's more going on behind the scenes, make it your business to find out. Otherwise, your imagination will just keep on making mountains out of molehills. Call me to hear when it's imperative you stay alert.
Article continues below advertisement
Leo
Not everything you plan to do this morning will work out and you may have to rethink your strategy. You'll also have to read between the lines when dealing with others, especially with female colleagues. There's good news as the day progresses and love warms your heart. Call me to hear when you really shouldn't listen to gossip.
Virgo
Beware, Virgo! Situations at work and the people you deal with will have smoke coming out of your ears this morning. Looking for a favorable response from an official? Wait until tomorrow before making that contact. Familiarity is comforting this evening so do those things that make you happy most. Call me to hear when to give a wide berth to difficult people at work.
Libra
Travel, health matters and news from afar could put a dampener on your morning. Be especially watchful if you're driving today. Try to see beyond the work at hand and plan ahead. An evening out or a late night call will please. Think lucky! Call me to hear when you must stay sharp at work.
Scorpio
Try not to let your imagination run away with itself, Scorpio, otherwise this could turn into quite an emotional day with feelings coming to the surface. Home comforts are delightful this evening. Snuggle down to a movie, music or favorite tv programme to restore your spirits. Call me to hear when to avoid a financial complication.
Article continues below advertisement
Capricorn
Work and wellbeing flag up this morning, Capricorn, and chances are you'll have some travel and transport hitches to deal with, too. A day off, or at least working away from the main glare, would give you some valuable respite. Otherwise, shopping makes for great retail therapy this evening. Call me to hear when a lack of focus could lead to mistakes.
Aquarius
Don't get yourself caught up in other people's dramas this morning, Aquarius. Friends, children and money simply don't mix well at all. You're tempted to take a risk – but that's a bad idea. Wait until later on this evening before making that move. Call me to hear when a purchase is a complete waste of time.
Pisces
You've given yourself a lot to do and could end up running around in circles. Your heart is at home but your head is at work and you won't find a happy balance until this afternoon. Promise yourself a cozy evening and an early night. Call me to hear when to avoid a domestic upset.
To sign up for OK! Magazine's daily horoscopes on your phone, text the first three letters of your star sign (e.g., SAG) to 63422. Subscription is $2.99 per month billed until you unsubscribe plus message & data rates may apply. Send STOP to 63422 to unsubscribe. Text Help to 63422 for help. Premium charges will be added to your wireless phone bill or deducted from your prepaid account. Subscriber certifies they are the account holder or have account holder's permission. For more info, please visit http://www.okmagazine.com/horoscopes/
Participating carriers include Alltel, AT&T, Boost, Cellular One, Nextel, Sprint, T-Mobile, US Cellular, Verizon Wireless, and Virgin.