NEWS
What's in your Stars?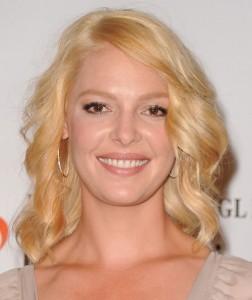 November 24
Today's celeb birthdays
1977: Colin Hanks (33)
1978: Katherine Heigl (32)
Sagittarius
You're building yourself up after a period of feeling physically low and tired. You're discovering new energy and strength and feeling quite your old self again. Now, you can get to grips of situations that have recently been put on a back burner – like money! Call me to hear when to avoid falling out with your partner.
Article continues below advertisement
Aries
Prioritize, Aries. That's the message the stars have for you today. You have a stack of work to do and on top of that there's the house and family making demands. But you can't split yourself in two. It's just not possible. Take charge. Call me to hear when you must rethink an unrealistic plan.
Taurus
Unless you've discovered the miracle of cloning yourself, Taurus, you're not going to be able to be in two places at once. You can't please everybody, either. If you try, it's only inevitable that somebody's going to feel left out. So just keep your life simple today. Call me to hear when a social 'do' turns into a damp squib.
Gemini
Keep your wits about you today if you're shopping, dealing with the bank or talking money. People are just so subtly persuasive! There's a strong chance that mistakes will be made or that you'll overreact or spend more than you should. Do what makes you comfortable. Call me to hear when to avoid crossing swords with someone in authority.
Cancer
Don't go making promises you can't keep, Cancer. And, more importantly, don't let other people force you out of your comfort zone. People know how to press your buttons so be alert to subtle persuasion. Otherwise, you'll end up taking on too much and feeling resentful. Call me to hear when it's imperative you stay alert.
Article continues below advertisement
Leo
Your mind is all over the place. You have a full agenda but that doesn't mean you can cut corners. Nor can you do it all. Decide which jobs are low priority and park them. Then concentrate on only the important things you need to do today. Call me to hear when you really shouldn't listen to gossip.
Virgo
One thing at a time, Virgo! Whether you're dealing with colleagues, planning your social calendar, attending to official matters or choosing what to buy - think before you make that decision. And, more importantly, don't be swayed by other people's opinions. It's what's right that counts. Call me to hear when to give a wide berth to difficult people at work.
Libra
You feel put upon, don't you, Libra? Perhaps it's because you take so long making up your mind, that others get fed up waiting and simply make it up for you. If you don't want to be taken for granted today, be decisive! That's all it takes. Call me to hear when you must stay sharp at work.
Scorpio
Normally, you're such a controlled individual, but now and again, even you can go over the top. Whether it's speaking your mind, paying over the odds, twisting someone's arm or driving just that little too fast, chances are you may get it wrong today. Call me to hear when to avoid a financial complication.
Article continues below advertisement
Capricorn
You can be a little insensitive sometimes, Capricorn. Remember that not everyone is as robust as you. Relationships are going so well, but you really can't afford to take partners for granted. Make a point today of putting others first. Health-wise, down tools and rest. Call me to hear when a lack of focus could lead to mistakes.
Aquarius
Put health and well-being first today, Aquarius. The problem could be that you're feeling under pressure. It's all too easy when we're busy or stressed to slip into bad habits with our diets – eat the wrong foods and drink one too many. Think balance and control. Call me to hear when a purchase is a complete waste of money.
Pisces
No matter how much you try - or how much you'd like to - it's just impossible to please all of the people all of the time. Concentrate on your job and on doing the right thing. Once you've done a good day's work, you can feel satisfied with that. Call me to hear when to avoid a domestic upset.
To sign up for OK! Magazine's daily horoscopes on your phone, text the first three letters of your star sign (e.g., SAG) to 63422. Subscription is $2.99 per month billed until you unsubscribe plus message & data rates may apply. Send STOP to 63422 to unsubscribe. Text Help to 63422 for help. Premium charges will be added to your wireless phone bill or deducted from your prepaid account. Subscriber certifies they are the account holder or have account holder's permission. For more info, please visit http://www.okmagazine.com/horoscopes/
Participating carriers include Alltel, AT&T, Boost, Cellular One, Nextel, Sprint, T-Mobile, US Cellular, Verizon Wireless, and Virgin.