NEWS
What's in Your Stars?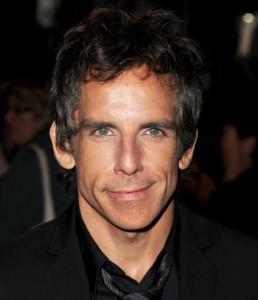 November 30
Today's celeb birthdays
1955: Billy Idol (55)
1965: Ben Stiller (45)
1978: Clay Aiken (32)
1982: Elisha Cuthbert (28)
Sagittarius
No matter how many risks they take, Sagittarians usually manage to land on their feet. If you've left an important deadline until the last minute, you're in luck. With creative Venus stimulating your subconscious, good ideas spring from nowhere. Breathe a sigh of relief! Call me to hear when to avoid a mistake catching you out at work.
Article continues below advertisement
Aries
Whether it affects work, travel or well-being, a decision must be faced and made. But you'll feel better once you've taken the plunge. Money? Bringer of good things, Venus, is on hand to help iron out financial wrinkles. Now's the time to draw closer to the one you love. Call me to hear when a momentary lack of concentration could cause a problem.
Taurus
Venus draws romance back into your life. If you and your partner have been apart, or not been seeing eye-to-eye with each other, the love goddess will supply the magic to bring you together soon. Single? Look for a new admirer between now and Christmas. Call me to hear when you must resist being bullied into spending money.
Gemini
Try not to let matters at home cause friction today, Gemini – any irritation is only temporary. What you'll begin to see before the day is over is an overall improvement in your working conditions. With people growing more supportive, you can make short shrift of your workload now. Call me to hear when taking other people's opinions on board saves a row.
Cancer
All the things that make up the pleasure zone of your chart are being highlighted by love goddess Venus. It means that you'll be devoting time to a special someone, to a hobby or a to a favorite project over the next few weeks. Let the fun begin! Call me to hear when it's best to postpone making that decision.
Article continues below advertisement
Leo
Something, or someone, is making you uncomfortable today, Leo. By tomorrow, it will be a thing of the past. For now, look forward to the end of a difficult situation and the beginning of more contented times. Turn your focus now to making your home life happy. Call me to hear when to be aware that your financial judgment is poor.
Virgo
Home life is still manic. But how long is it since you've spoken to, met up or got together with a sibling or best friend? If the answer is, 'quite a while', now's the ideal chance to pick up the phone, send that email or make a visit. Call me to hear when you mustn't push your luck over a domestic issue.
Libra
You're feeling the strain, Libra, and any irritation could be because you're tired or under the weather. You need some pampering today, so do the things that make you feel good and make a point of getting to bed early tonight. Financially, improvement is in sight. Call me to hear when your imagination is playing you tricks.
Scorpio
Getting your point across may be difficult today, Scorpio – use charm! From today onwards the stars will enhance your powers of attraction and bring romantic interest back into your life. Since you've been feeling a little low lately, this is obviously the tonic you need. Call me to hear when you must control an extreme emotional reaction.
Article continues below advertisement
Capricorn
It may not all be easy going today, Capricorn, especially not when it comes to travel and mobility. Think mind over matter! The good news is that pleasure planet Venus is starting to boost your ambitions. Now you can work towards achieving that long-held goal. Call me to hear when you must stay sharp when traveling.
Aquarius
Rise above the challenges today presents you with and look to the blessings coming your way. From now and for the next few weeks Venus will work to enhance your status and reputation. It's a chance to make a name for yourself and attract positive good. Call me to hear when you must read between the lines.
Pisces
No matter how tetchy partners, bosses, customers or clients might be today, there's no reason whatsoever why your confidence should be dented. Look to the bigger picture and the wider world. A trip or pleasant event is on your horizon and the anticipation is sweet. Call me to hear when you must check what's involved before you say, yes.
To sign up for OK! Magazine's daily horoscopes on your phone, text the first three letters of your star sign (e.g., SAG) to 63422. Subscription is $2.99 per month billed until you unsubscribe plus message & data rates may apply. Send STOP to 63422 to unsubscribe. Text Help to 63422 for help. Premium charges will be added to your wireless phone bill or deducted from your prepaid account. Subscriber certifies they are the account holder or have account holder's permission. For more info, please visit http://www.okmagazine.com/horoscopes/
Participating carriers include Alltel, AT&T, Boost, Cellular One, Nextel, Sprint, T-Mobile, US Cellular, Verizon Wireless, and Virgin.