NEWS
What's in Your Stars?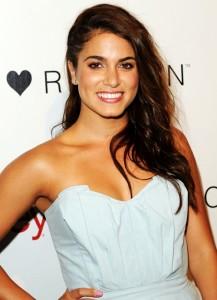 May 17
Today's celeb birthdays
1936: Dennis Hopper (74)
1956: Bob Saget (54)
1988: Nikki Reed (22)
Aries
Have you taken on too much, promised more than you can deliver, believe that someone will let you down? If so, you may be tempted to duck out of a duty. Before you do anything else, check your facts. There are surprises in store as you go through the day! Call me to hear when you can't afford to take a plan for granted.
Article continues below advertisement
Taurus
Someone wants to involve you in their pet project this morning. But if it has anything to do with money, you may want to steer clear. You know you have a sixth sense when it comes to finances, so follow your instincts. Wait for better developments later on. Call me to hear when to take what a friend says with a pinch of salt.
Gemini
Because you have such a low boredom threshold, Gemini, you like to take on several tasks at once, deal with handfuls of people in one go and carry on a multiple of conversations all at the same time. But even you must know when enough is enough. Take it easier today! Call me to hear when it's auspicious to bring that plan together.
Cancer
Feeling washed out? Hardly surprising. With health stars under siege, the most important thing on your agenda right now should be your own well being. Pace yourself today and put off until tomorrow as much as you can. Social and group events light up your evening. Call me to hear when to keep a closer eye on your money and possessions.
Leo
There's a lot of insincerity about today Leo, and you need to be aware of that so you don't fall into any traps. Stay alert when it comes to financial matters, group events or fact-finding. If things get iffy, bow out gracefully - the lighter you tread, the more respect you'll get. Call me to hear when going that extra mile makes all the difference.
Article continues below advertisement
Virgo
If work takes double the time you thought it would, it's because certain people are extra demanding, shirking their duties or just making things more difficult than they need to be. Give time wasters a wide berth. Romance? There are opportunities where you least expect. Call me to hear when to avoid throwing good money after bad projects.
Libra
A day off, an exotic holiday or a romantic tryst would make this Monday heaven. But just because it's not possible doesn't mean you should take short cuts in your work now. If you do, you'll only have to go back later on to fill in the gaps. Call me to hear when to avoid damaging your health.
Scorpio
Use that famous Scorpionic knack of yours for seeing through people today and spotting those who are spinning you a line. Don't take risks. If a proposition looks too good to be true – it probably is. Surprisingly, partners have the right answers later in the day. Call me to hear when a stitch in time really does save nine!
Sagittarius
Sagittarians are notorious for procrastinating. You know how you put things off until the last minute. Curiously, although you may not get much done this morning, you'll more than make up for it later in the day. Call me to hear how to avoid a clash between duty and desire.
Article continues below advertisement
Capricorn
Eat the wrong things, drink too much, snack on fast food and your digestion suffers big time. Do the right thing for you today and avoid excess. A task may seem daunting at first but if you persevere, you'll be pleasantly surprised with your achievements this evening. Call me to hear when a trip is fraught with obstacles.
Aquarius
If, as they say, everyone has an Achilles heel, judging by your stars at the moment you'll discover yours today – money! If you're not careful, you could all too easily get carried away on impulse buys or risky ventures. Your fortunes improve late afternoon. Wait until then. Call me to hear when to avoid communication wires getting crossed.
Pisces
If you can postpone your usual early morning tasks today, do so Pisces and take a slower introduction to your week. A little variety, a change of scene, an impromptu trip is just what is called for to bring you new inspiration and original ideas. Call me to hear when to avoid crossing swords with someone close.
To sign up for OK! Magazine's daily horoscopes on your phone, text the first three letters of your star sign (e.g., SAG) to 63422. Subscription is $2.99 per month billed until you unsubscribe plus message & data rates may apply. Send STOP to 63422 to unsubscribe. Text Help to 63422 for help. Premium charges will be added to your wireless phone bill or deducted from your prepaid account. Subscriber certifies they are the account holder or have account holder's permission. For more info, please visit http://www.okmagazine.com/horoscopes/
Participating carriers include Alltel, AT&T, Boost, Cellular One, Nextel, Sprint, T-Mobile, US Cellular, Verizon Wireless, and Virgin.