NEWS
What's in Your Stars?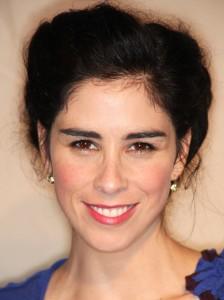 December 1
Today's celeb birthdays
1935: Woody Allen (75)
1945: Bette Midler (65)
1970: Sarah Silverman (40)
Sagittarius
Not thought about your Christmas shopping yet? A visit to the mall could bring you just the inspiration you need. With Mercury, planet of commerce, and Venus goddess of good fortune, both activating the money zone of your chart, sorting out your finances is a breeze. Call me to hear when to avoid a mistake catching you out at work.
Article continues below advertisement
Aries
Your work gets off to a good start today and with Mercury, planet of communications, entering the topmost sector of your chart, you're sure to make positive links with other people. Financial plans and interests also get a boost. Make that commitment today. Call me to hear when a momentary lack of concentration could cause a problem.
Taurus
Have you had enough of the winter drabness? Do you yearn to explore fresh horizons? Your wishes could come true now that Venus and Mercury are activating your travel zone. Even if you can't get away just yet, making arrangements today helps you to look beyond. Call me to hear when you must resist being bullied into spending money.
Gemini
Those important papers, bills or other financial matters can't just be left to chance. So tackle things head-on: get writing checks, settling debts or adding up your tax. You won't find work so boring once you get your head around it. Image? Invest in a new look today. Call me to hear when taking other people's opinions on board saves a row.
Cancer
Powerful planetary energy puts the focus on personal relationships today. With seductive cosmic energy all around, a text message or phone call stirs up passion and desire. It's an ideal evening for a hot date, a candlelit dinner or for planning a romantic weekend away. Call me to hear when it's best to postpone making that decision.
Article continues below advertisement
Leo
It's time to think fitness and health, Leo, so rethink your diet, slam in that exercise DVD and get your body moving. At work, you can't wait to get your teeth into a new project and recognition for a job well done cheers your spirits. Call me to hear when to be aware that your financial judgment is poor.
Virgo
Looks like you'll find yourself getting caught up in all the kinds of activities you love best – creative projects, children's affairs, domestic plans, chats with colleagues. Whether at work or in your own time, what you do today beings a ray of sunshine in the winter gloom. Call me to hear when you mustn't push your luck over a domestic issue.
Libra
Venus and Mercury linking the money and domestic sectors of your solar chart means one thing: you're spending on your family and home. Whether you're Christmas shopping or just doing your regular supermarket trawl, given such favorable cosmic conditions, you can't go wrong. Call me to hear when your imagination is playing you tricks.
Scorpio
Venus, that social butterfly, enhances your charm and star appeal while eloquent Mercury boosts your powers of self-expression. There's a pleasant feel to chats, correspondence and meetings, and if you've been out of touch with someone special, now's the time to pick up the phone. Call me to hear when you must control an extreme emotional reaction.
Article continues below advertisement
Capricorn
Take charge at work and lay down the rules. People will respect your authority. It's a good day to talk through with colleagues any ideas you've been hatching in the background. Love? If things have been going pear-shape recently, a chat with a friend will help. Call me to hear when you must stay sharp when traveling.
Aquarius
A shift in the cosmic picture brings in important changes that either gives you time to relax or that allows you to think quietly on your own. Keep your ear to the ground – what people tell you could have a positive knock-on effect on your career. Call me to hear when you mustn't take what's said at face value.
Pisces
Correspondence and faraway matters come under favorable star trends today. But can you get away from your usual routine? A small change, an outing with a friend or arrangements to travel in the near future puts a little color, warmth and romance into this wintry day. Call me to hear when you must check what's involved before you say, yes.
To sign up for OK! Magazine's daily horoscopes on your phone, text the first three letters of your star sign (e.g., SAG) to 63422. Subscription is $2.99 per month billed until you unsubscribe plus message & data rates may apply. Send STOP to 63422 to unsubscribe. Text Help to 63422 for help. Premium charges will be added to your wireless phone bill or deducted from your prepaid account. Subscriber certifies they are the account holder or have account holder's permission. For more info, please visit http://www.okmagazine.com/horoscopes/
Participating carriers include Alltel, AT&T, Boost, Cellular One, Nextel, Sprint, T-Mobile, US Cellular, Verizon Wireless, and Virgin.