NEWS
What's in Your Stars?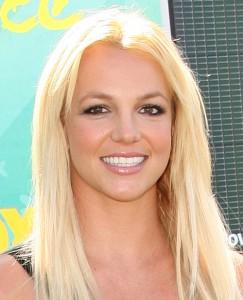 December 2
Today's celeb birthdays
1968: Lucy Liu (42)
1978: Nelly Furtado (32)
1981: Britney Spears (29)
Sagittarius
You may not make the kind of progress you'd like today but what you do get done will be worth the while. A chat with a friend or colleague confirms your plans. You have good ideas to plough into your job. Get the ball rolling now. Call me to hear when to avoid a mistake catching you out at work.
Article continues below advertisement
Aries
If ever there was a day to act on your hopes and dreams, it's today. Your ruler Mars, the motivational energy of the cosmos is making positive connections with Neptune, planet of inspiration. If the weather puts a question mark over travel, outings and events, you can still plan ahead. Call me to hear when a momentary lack of concentration could cause a problem.
Taurus
You're in a practical frame of mind, forward looking and determined. However, it's probably best not to act in haste this morning. That especially applies to making agreements or signing contracts. Lay your plans and wait until mid afternoon before you act. Then, it's all systems go. Call me to hear when you must resist being bullied into spending money.
Gemini
Try a spot of lateral thinking if avenues – physical or metaphorical - are temporarily blocked. Arrangements connected with travel or legal matters may be uncertain but with your imaginative skills, you'll find a way around any hitch. Late afternoon brings pleasing results. Call me to hear when taking other people's opinions on board saves a row.
Cancer
Despite the big freeze, you have the bit between your teeth and you're eager to get on. Finance, research, digging for information, health matters, travel? It's all on your agenda. Focus hard to get through your schedule this morning then go all out for that romantic evening. Call me to hear when it's best to postpone making that decision.
Article continues below advertisement
Leo
Concentrate your energies on domestic matters or work from home. That's where you'll find the greatest satisfaction today. The stars are shining on interpersonal relationships, adding dynamic steam to any arrangements or agreements that are struck this afternoon. Love, too, comes under cosmic blessings. Call me to hear when to be aware that your financial judgment is poor.
Virgo
Stir your imagination and put creative ideas in motion. You're determined to succeed at any task you undertake and with today's motivation, there's no reason why you can't. It will probably require more self-discipline than usual, but with focus, you'll make satisfying strides. Call me to hear when you mustn't push your luck over a domestic issue.
Libra
Don't be surprised if you catch yourself yawning, staring out of the window or drumming your fingers on the desktop this morning. People won't be available so take things slow and easy. Put off making any important purchases until late this afternoon. Make it a romantic evening. Call me to hear when your imagination is playing you tricks.
Scorpio
Take control, Scorpio. Background noise, misgivings, uncertainties, frustrations – and even the weather - could so easily throw things off course this morning. By this afternoon, you'll see a positive way forward. Catch up with correspondence later on. Shopping? Spending on home and family pleases. Call me to hear when you must control an extreme emotional reaction.
Article continues below advertisement
Capricorn
Champing at the bit? Constantly looking at the clock? Watching paint dry? Not a lot will get done in the early hours so roll with events and don't push. Mid afternoon is when things start to pick up and then it's all go. Talks, plans, friends, shopping are starred later on. Call me to hear when you must stay sharp when traveling.
Aquarius
You've been working more closely with other people over the last few weeks and today brings you yet another opportunity to link into a joint project. What you have to offer are imaginative ideas so don't hold back. There's better news today from far afield. Call me to hear when you mustn't take what's said at face value.
Pisces
You may be bored with the same old patterns, the same old places and the same old faces. Could be it's time for a bit of a shake-up. If you're yearning for a change of scene, make it happen. Today's trends encourage diversity and a new plan. Call me to hear when you must check what's involved before you say, yes.
To sign up for OK! Magazine's daily horoscopes on your phone, text the first three letters of your star sign (e.g., SAG) to 63422. Subscription is $2.99 per month billed until you unsubscribe plus message & data rates may apply. Send STOP to 63422 to unsubscribe. Text Help to 63422 for help. Premium charges will be added to your wireless phone bill or deducted from your prepaid account. Subscriber certifies they are the account holder or have account holder's permission. For more info, please visit http://www.okmagazine.com/horoscopes/
Participating carriers include Alltel, AT&T, Boost, Cellular One, Nextel, Sprint, T-Mobile, US Cellular, Verizon Wireless, and Virgin.