NEWS
What's in Your Stars?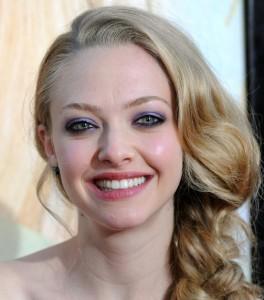 December 3
Today's celeb birthdays
1948: Ozzy Osbourne (62)
1960: Julianne Moore (50)
1960: Daryl Hannah (50)
1968: Brendan Fraser (42)
1985: Amanda Seyfried (25)
Sagittarius
Disruptions to your arrangements spell frustration and aggravation. Beware, machinery and essential equipment could go on the blink. It seems there's too much going on around you for comfort today. Don't champ at the bit; use the delay to tidy up tasks that have been piling up. Call me to hear when to avoid a mistake catching you out at work.
Article continues below advertisement
Aries
You're eager to get moving but it looks like events, weather or changing circumstances could hold you back. It's frustrating but you must put safety first. Today, if a deal sounds too good to be true, it probably is. Don't touch it with a barge pole. Call me to hear when a momentary lack of concentration could cause a problem.
Taurus
Being a Taurean makes you a forthright individual. While you have strong views and values, you may discover today that not everybody is as true or as staunch as you. Maintain your integrity and whether it applies to jobs or people, if in doubt, leave it out! Call me to hear when you must resist being bullied into spending money.
Gemini
Concentrate on the task in hand at work and be sure of your ground before making any commitments. Your ideas may be brilliant but don't push them today or you could alienate someone close. It can sometimes be difficult for you to keep things simple! Call me to hear when taking other people's opinions on board saves a row.
Cancer
Your concentration is not what it should be and you'll need to watch out for mistakes and crossed wires if you're out and about. In fact, double check all travel arrangements – something just doesn't tally. Tie up loose ends and rethink a plan. Call me to hear when it's best to postpone making that decision.
Article continues below advertisement
Leo
Financial affairs loom large and you're warned not to make any reckless commitments. You or your partner are due for a lucky break and the cosmic indicators show that's not too far away. It's just a question of waiting and not pushing your luck. Call me to hear when to be aware that your financial judgment is poor.
Virgo
People could be in an irascible mood today, Virgo, so don't put yourself in the firing line. Work? When a job's worth doing, it's worth doing well. Remember that today if you have to fork out for repairs to the home. A new phase begins this weekend. Call me to hear when you mustn't push your luck over a domestic issue.
Libra
Whether it's the snow, unreliable people, pressure to meet a deadline or other disruptive conditions, the fact is that the atmosphere is rather unsettled around you. Whatever you're doing, it's important that you check over your facts and figures carefully to avoid mistakes. Call me to hear when your imagination is playing you tricks.
Scorpio
Plans and projects are subject to sudden change. You may be disappointed today if you had planned a shopping trip, a special outing or an event with the children. Beware if placing orders or buying online. Money will burn a hole in your pocket so avoid impulse buys. Call me to hear when you must control an extreme emotional reaction.
Article continues below advertisement
Capricorn
If you expect the unexpected, you'll be ready for anything that develops today when fate is set to step in and take you by surprise. News, communications and local travel could present you with a few problems. Don't be disappointed if your plans have to be changed. Call me to hear when you must stay sharp when traveling.
Aquarius
Don't be beguiled by the sales patter if you're shopping today and check your change carefully. Keep a close eye on your bag, wallet and possessions. People are all over the place, but not necessarily where you expect them to be. Communications are a challenge. Call me to hear when you mustn't take what's said at face value.
Pisces
Try not to let work issues, or problems with colleagues of friends throw you off course. Delays of one sort or another or sudden changes of plan seem inevitable. Bide your time. From Sunday onwards it will be a whole new, and more positive, ball game. Call me to hear when you must check what's involved before you say, yes.
To sign up for OK! Magazine's daily horoscopes on your phone, text the first three letters of your star sign (e.g., SAG) to 63422. Subscription is $2.99 per month billed until you unsubscribe plus message & data rates may apply. Send STOP to 63422 to unsubscribe. Text Help to 63422 for help. Premium charges will be added to your wireless phone bill or deducted from your prepaid account. Subscriber certifies they are the account holder or have account holder's permission. For more info, please visit http://www.okmagazine.com/horoscopes/
Participating carriers include Alltel, AT&T, Boost, Cellular One, Nextel, Sprint, T-Mobile, US Cellular, Verizon Wireless, and Virgin.