NEWS
What's in Your Stars?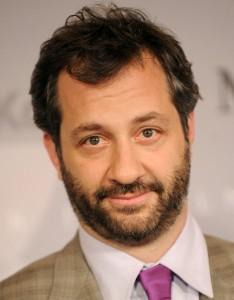 December 6
Today's celeb birthdays
1967: Judd Apatow (43)
1976: Lindsay Price (34)
Sagittarius
Either a disagreement over a domestic matter or else a computer or vital piece of equipment could cause a problem today. The problem is you have so much to fit in that you're rushing around like blazes. Financially, it's time to take a new approach. Call me to hear when a friendship is sealed.
Aries
In many respects this is a transformational period for you and what happens today will awaken plans, schemes and ideas that have been lying dormant since last summer. Problematic trips and travel could put a spanner into your day. Perhaps it's time to slow down. Call me to hear when to make that firm commitment.
Article continues below advertisement
Taurus
A group project has been frustrating for months and today's awkward events make life difficult, especially if that work relies on technical material, equipment or websites. But it might be just the incentive you need to get things moving again. Financially, it may require an investment. Call me to hear when putting your work forward impresses the boss.
Gemini
Business-wise, the signs are that you're busy having talks and making plans. Although the next few days are auspicious for contract negotiations, you may need to get a second opinion today if you're unsure of how the land lies. A project is about to get a new lease of life. Call me to hear when Fate works in your favor!
Cancer
Partners begin to make their passions felt. Either this can invigorate your relationship or it can bring tensions to the surface. The choice is yours. Work could be stressful, especially if you rely on computers or specialist equipment, which could go on the blink. Call me to hear when to make that investment in your home.
Leo
Whether you're dealing with the tax people, digging for information or concerned about a health issue, the chances are, Leo, that events will force you to step outside your comfort zone today. You're eager to get on but the unexpected will slow you down. Call me to hear when to make that important approach.
Article continues below advertisement
Virgo
If you've been dissatisfied with a certain relationship – either personal or at work, the cracks will show today. But if this relationship is strong and true, disagreements will reveal issues that, when sorted, will help to put matters back on track. You can afford to think progressively this week. Call me to hear when to shop for best value.
Libra
It's difficult to put dominating thoughts involving your work out of your mind. You have a crazy schedule but circumstances may force you to change your plans. Health, mobility, travel issues or faulty equipment may hold you up. Have plan 'b' ready just in case. Call me to hear when a project hits the mark.
Scorpio
Keep your expectations down today, Scorpio. All sorts of spanners are being thrown into the mix and will cause hassles along the way. Financially, there are matters that need to be cleared up before you can progress. Keep an extra-close eye on youngsters, too. Call me to hear when your instincts are spot-on.
Capricorn
Feelings of disquiet are on-going and there may be more technical problems that will need sorted. It's a challenging day for news and travel, and also for matters happening close to home. Local travel and affairs could be complicated. Best bide your time. Call me to hear when your judgment is right on the money.
Article continues below advertisement
Aquarius
People are in an assertive and demanding mood today, which could put a strain on dealings with friends and colleagues. Keep things simple and don't take on too much. Financially, this could be a challenging day, especially if you work online. Think security today. Call me to hear when an outing fulfills all your expectations.
To sign up for OK! Magazine's daily horoscopes on your phone, text the first three letters of your star sign (e.g., SAG) to 63422. Subscription is $2.99 per month billed until you unsubscribe plus message & data rates may apply. Send STOP to 63422 to unsubscribe. Text Help to 63422 for help. Premium charges will be added to your wireless phone bill or deducted from your prepaid account. Subscriber certifies they are the account holder or have account holder's permission. For more info, please visit http://www.okmagazine.com/horoscopes/
Participating carriers include Alltel, AT&T, Boost, Cellular One, Nextel, Sprint, T-Mobile, US Cellular, Verizon Wireless, and Virgin.