NEWS
What's in Your Stars?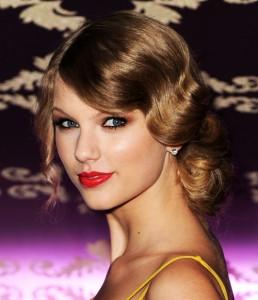 December 13
Today's celeb birthdays
1957: Steve Busceni (53)
1967: Jamie Foxx (43)
1989: Taylor Swift (21)
Sagittarius
It feels like you have a mountain to climb in terms of your work load and fitting in with people's needs adds extra time and effort early afternoon. Stop! And simplify. Family life and domestic activities soothe you this evening. Creative projects, too, are immensely satisfying. Call me to hear when you mustn't get the wrong end of the stick.
Article continues below advertisement
Aries
You'll need patience today as your plans and movements are likely to meet with obstacles and delays. While Mercury, ruler of travel and communications is retrograde, we're all subject to muddles and spanners in the works. Take time out this evening, rest and regroup. Call me to hear when to avoid people thwarting your plans.
Taurus
It's teamwork that's going to count today, Taurus: pulling people together and leading the group from the front. But you can't afford to take anyone for granted, especially not in early afternoon. Enjoy a foreign film this evening or cultural event. Or catch up with a friend faraway. Call me to hear when you must make allowances for your health.
Gemini
Normally, interacting with others is a piece of cake for you, Gemini. But with your ruler Mercury out of phase, it may be more difficult these days to synch in with others. This afternoon is a case in point when someone needs sensitive handling. Call me to hear when to say enough is enough.
Cancer
At work, no amount of champing at the bit will make things move any faster. Love? Either someone walks back into your life or it's time to talk things over again. A trip away sounds enticing. Romance is strangely linked with places faraway. Call me to hear how to avoid a family problem.
Article continues below advertisement
Leo
Because you've been so caught up with either your work or with health, it's been difficult to think about anything else. But with Christmas fast approaching and so many demands, you'll have to juggle more to stay afloat. It's surprising what you can do in twenty-four hours! Call me to hear when to avoid a stumbling block.
Virgo
People may get on your nerves, be overly demanding or take advantage of you today. Be prepared and just refuse to play their game. A domestic matter, too, poses a problem, but it's nothing you can't resolve this evening with a little help from someone close. Call me to hear when finances could get sticky.
Libra
If routine has made you stale, Libra, perhaps it's time to change your practices. Work and wellbeing are linked and, since balance is so essential for you to feel good, you must find that equilibrium today. Don't take on too much. Little and often is the key. Call me to hear when showing a little understanding goes a long way.
Scorpio
Love is challenging and complicated. So, too, is money! As long as you stay within budget and shop late afternoon things should turn out well. Matters of the heart will also improve as the day progresses. Laughter is the best healer, so watch something funny tonight. Call me to hear when you must fight off that depression.
Article continues below advertisement
Capricorn
Listen to your body and its needs. Postpone whatever you had lined up to do and rest if you're feeling under the weather. Sleep is not just a natural healer, it also allows your subconscious to bring ideas to the surface. Enthusiasm returns this evening. Call me to hear when you need to come down from your high horse!
Aquarius
It isn't a day for being on your own or for brooding in the background. Throw yourself into the thick of things. Going where the crowds are may make your head reel but it will give you a different perspective. Hopes are restored this evening. Call me to hear when developments are likely to stop you in your tracks.
Pisces
Although you can expect certain elements of your day to be frustrating, you should be able to make some good progress on a collaborative venture or group project. People are looking to you for a steer. But you just can't be here, there and everywhere! Call me to hear when to avoid people unsympathetic to your cause.
To sign up for OK! Magazine's daily horoscopes on your phone, text the first three letters of your star sign (e.g., SAG) to 63422. Subscription is $2.99 per month billed until you unsubscribe plus message & data rates may apply. Send STOP to 63422 to unsubscribe. Text Help to 63422 for help. Premium charges will be added to your wireless phone bill or deducted from your prepaid account. Subscriber certifies they are the account holder or have account holder's permission. For more info, please visit http://www.okmagazine.com/horoscopes/
Participating carriers include Alltel, AT&T, Boost, Cellular One, Nextel, Sprint, T-Mobile, US Cellular, Verizon Wireless, and Virgin.