NEWS
What's in Your Stars?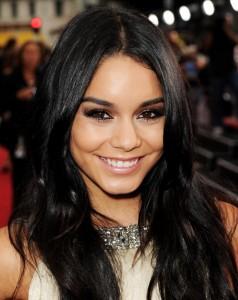 December 14
Today's celeb birthdays
1946: Patty Duke (64)
1975: KaDee Strickland (35)
1988: Vanessa Hudgens (22)
Sagittarius
Members of your sign are renowned for their adventurousness and often do things just for sheer bravado. Today, however, there's a risky picture in the planetary line-up that cautions you not to go beyond your limits. That financial issue won't go away, so see what you can do. Call me to hear when you mustn't get the wrong end of the stick.
Article continues below advertisement
Aries
You're really trying to get to grips with a situation at work. Perhaps you've realized that you've reached the point of no return and it's all or nothing. Fortunately, you have the will and the power to succeed. Woe betide anyone who stands in your way! Call me to hear when to avoid people thwarting your plans.
Taurus
Though Taureans are known for their cool, steady hand on the tiller, even they can sometimes be caught off-guard by a smooth operator. Today, keep your eyes very wide open in all your comings and goings or you could miss a trick – or a connection if you're traveling! Call me to hear when you must make allowances for your health.
Gemini
As a Gemini, you're pretty quick to catch on and a cursory glance is enough for you to gauge a person or situation. Today, however, you must penetrate a little deeper to discover what makes a certain person tick. A little financial savvy, too, doesn't go amiss. Call me to hear when to say enough is enough.
Cancer
You can call it love-hate if you want. But whatever name you give it, it's still the same thing: basically, it's a power struggle. It could be the boss, a client, member of your family or someone in authority. Whoever it is, give them a wide berth today. Call me to hear how to avoid a family problem.
Article continues below advertisement
Leo
Leos are well known for their passionate nature. Whatever they do, they throw themselves into their task one-hundred-and-twenty-percent. Today, there will be many demands on your time and your job will be challenging. But you're determined, and with focus you'll make huge strides. Call me to hear when to avoid a stumbling block.
Virgo
What are you up to, Virgo? Whatever it is, it looks as if you're obsessed with an idea today. It's likely to involve you in hours of patient research, quite a lot of hard thinking and even some secret digging. Given this level of intensity, you're bound to get there. Call me to hear when finances could get sticky.
Libra
Ruthless isn't a word that's usually associated with members of your sign. However, being as determined, as focused and as resourceful as you are now suggests you're behaving a little out of character. Just as well because it's not the easiest of days for home and family matters. Call me to hear when showing a little understanding goes a long way.
Scorpio
Scorpios like to make out they're like toughened steel. What they're trying to protect, of course, is a vulnerable soft centre. Occasionally, someone will say something that will pierce through the outer casing and touch a raw nerve inside. That could happen today. Beware! Call me to hear when you must fight off that depression.
Article continues below advertisement
Capricorn
Do you think you're getting a mite too intense over a domestic job or a family issue? Sure, you want to get on with things, and you're insisting on doing everything your way. But if you detect that you're putting other people's backs up, back off quick. Call me to hear when you need to come down from your high horse!
Aquarius
Try not to let qualms dampen your enthusiasm or frustrate your aims. Tough thinking should open the realms of possibility, but avoid tough talking – you don't want to make enemies, do you? Leave yourself open to other people's suggestions and pretty soon the penny will drop. Call me to hear when developments are likely to stop you in your tracks.
Pisces
Looks like someone's going to use some heavy-armed tactics today. They may mean well, but it puts you under pressure. Don't feel compelled to go along with them, to play their game or to agree to anything you don't want to do. Call me to hear when people are unsympathetic to your cause.
To sign up for OK! Magazine's daily horoscopes on your phone, text the first three letters of your star sign (e.g., SAG) to 63422. Subscription is $2.99 per month billed until you unsubscribe plus message & data rates may apply. Send STOP to 63422 to unsubscribe. Text Help to 63422 for help. Premium charges will be added to your wireless phone bill or deducted from your prepaid account. Subscriber certifies they are the account holder or have account holder's permission. For more info, please visit http://www.okmagazine.com/horoscopes/
Participating carriers include Alltel, AT&T, Boost, Cellular One, Nextel, Sprint, T-Mobile, US Cellular, Verizon Wireless, and Virgin.