NEWS
What's in Your Stars?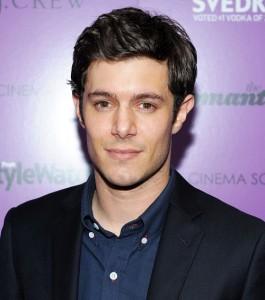 December 15
Today's celeb birthdays
1949: Don Johnson (61)
1972: Stuart Townsend (38)
1979: Adam Brody (31)
Sagittarius
Is your sparkle fading, Sagittarius? Perhaps you've hit a creative block or fast losing your joie-de-vivre. It's just impossible to juggle all the people and tasks you have to do. You know you can't please all of the people all of the time. Today: prioritize. Call me to hear when you mustn't get the wrong end of the stick.
Article continues below advertisement
Aries
Changes at work or a new job could be on the horizon. If you play your cards right your status could rise in the weeks ahead. But something or someone is holding you back today and threatening to take the shine off your long-held dream. Hold your nerve. Call me to hear when to avoid people thwarting your plans.
Taurus
A bad hair (or teeth or bones or skin or joints) day? Whatever slows you down today could actually work in your favor. Your energies are low and you might appreciate a quieter working day where you tuck yourself away and pursue your own interests. Call me to hear when you must make allowances for your health.
Gemini
A problem with a youngster, a colleague or a friend could either slow you down or temporarily throw out your plans. It's all because people are inflexible today which, being so adaptable yourself, is something you find quite difficult to deal with. Persevere. Call me to hear when to say enough is enough.
Cancer
It's one of those days when you're torn between your duty at work and your responsibilities at home. Dealing with people may be a struggle. But, with Venus highlighting the 'leisure and pleasure' sector of your chart, you're in a playful mood and your thoughts turn to romance. Call me to hear how to avoid a family problem.
Article continues below advertisement
Leo
This could be a red-letter day when a big decision has to be made. If so, make your arrangements as soon as you can today as a plan may be blocked or frustrated come mid afternoon. Going somewhere? Travel hold-ups ease towards evening. Call me to hear when to avoid a stumbling block.
Virgo
Don't let a business matter daunt you, Virgo. The trick to today's success is thorough preparation and homework. There's no such thing as a free lunch. If ever that saying has relevance it has to be today. Basically, don't expect to get more than you can afford. Call me to hear when finances could get sticky.
Libra
Now, Libra, you're not usually insensitive. You believe in fair play, don't you? If you keep reminding yourself of that you won't fall into the trap of insisting that everyone does things your way today. If you do, you'll seriously cross swords with someone at work. Call me to hear when showing a little understanding goes a long way.
Scorpio
Try not to let a certain responsibility dampen your mood today, Scorpio. Think how much you can do physically before you take on a heavy task. Chances are a health issue may be on your mind. Rest up this evening and ensure you get an early night. Call me to hear when you must fight off that depression.
Article continues below advertisement
Capricorn
Home, safety, security – try not to stray too far out of your comfort zone. If you feel your loyalties are divided, follow your heart. But, Capricorn, you can't afford to jump the gun, break the rules or take shortcuts. Proper procedures must be adhered to no matter what. Call me to hear when you need to come down from your high horse!
Aquarius
Your ideas may be brilliant but don't push them or you could alienate someone whose support you need. Either make that trip first thing or wait until late afternoon when blockages clear. Educational pursuits, literary or legal affairs will make better progress later in the week. Call me to hear when developments are likely to stop you in your tracks.
Pisces
With money highlighted by the stars, you'd do well to tackle that outstanding financial issue or to give some thought to your long-term prosperity and security. If you don't agree with the advice you get, ask someone else. Shopping? You only get what you pay for. Call me to hear when to avoid people unsympathetic to your cause.
To sign up for OK! Magazine's daily horoscopes on your phone, text the first three letters of your star sign (e.g., SAG) to 63422. Subscription is $2.99 per month billed until you unsubscribe plus message & data rates may apply. Send STOP to 63422 to unsubscribe. Text Help to 63422 for help. Premium charges will be added to your wireless phone bill or deducted from your prepaid account. Subscriber certifies they are the account holder or have account holder's permission. For more info, please visit http://www.okmagazine.com/horoscopes/
Participating carriers include Alltel, AT&T, Boost, Cellular One, Nextel, Sprint, T-Mobile, US Cellular, Verizon Wireless, and Virgin.