NEWS
What's in Your Stars?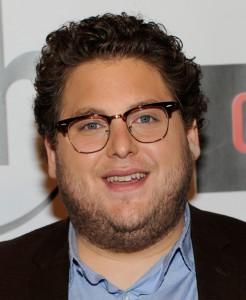 December 20
Today's celeb birthdays
1970: Todd Phillips (40)
1982: David Cook (28)
1983: Jonah Hill (27)
Sagittarius
Be ready to turn on a sixpence today, Sagittarius. Your nice, neat schedule could be completely thrown on its head as planet of the unexpected, Uranus, teams up with mischievous Mercury to throw a few surprises into the works. A situation is drawing to an end. Call me to hear when to check for banking errors.
Article continues below advertisement
Aries
It's a busy day with a flurry of activity enlivening the work scene and stimulating your mind into producing bright new ideas – some even with a touch of genius about them. But travel could be a problem and scupper even the best-laid plans. Call me to hear when you shouldn't chance your luck.
Taurus
Whether it's appliances going on the blink, people being downright awkward or banking errors coming to light, events keep you on your toes today. Be wary of fixing faults yourself. This is one time when you really must get the professionals involved. Call me to hear when to wriggle out of that arrangement without losing face.
Gemini
The up-coming Full Moon focuses the spotlight fully on your sign today, heightening emotions and tensions. Revelations and new insights will throw light on issues that have been bothering you. Keep things under control and don't let other people's erratic feelings throw you off course. Call me to hear when to have plan 'b' up your sleeve.
Cancer
Worries about a distant matter, someone far away, a legal or educational affair are probably playing on your mind more than is necessary. Tomorrow's Full Moon is bringing feelings to the surface and making you overreact. Wait before making that decision. Call me to hear when you must count your change carefully.
Article continues below advertisement
Leo
Surprise-a-minute planet Uranus in your money sign warns that you may have forgotten to pay a bill! Either that, or an on-going business matter throws another spanner in the works. Creatively, things may not gel so well. Take your time. Call me to hear when you can afford an extra long lie in.
Virgo
Partners, colleagues or people you deal with daily come up with some interesting suggestions today. However, being practical as you are, you may think their ideas are a bit off the wall! Either listen to them or trust your own instincts. But don't go overboard. Call me to hear when you shouldn't take people on trust.
Libra
Leave room in your busy schedule for the odd job, task or trip that comes up out of the blue. But watch how you go Libra - people are accident-prone today. Hasty actions could lead to injuries unless you take extra care at work and when travelling. Call me to hear when a job is not worth the candle.
Scorpio
Stay alert today, Scorpio; sudden developments take you by surprise. Looking for an unusual Christmas gift for that someone special? The strange, the modern, the quirky and the new will irresistibly attract. Are you really sure that something so different is the right thing to buy? Call me to hear when to double check your travel arrangements.
Article continues below advertisement
Capricorn
Things continue to bubble away beneath the surface, stirring your mind and imagination. Are you making mountains out of molehills? With an impending Full Moon upping the ante, chances are you are. Don't bury yourself away today. Get out there and mingle! Call me to hear when you shouldn't make that investment.
Aquarius
It's that expensive time of year and if you don't want money to leave your hands at the speed of light, you must be more realistic before making those impulsive or extravagant purchases. Don't let other people's crazy ideas affect you. Be tactful. Call me to hear when to be alert for mistakes at work.
Pisces
In some respects, this could turn into a flash-point day. With a Full Moon brewing and a life-changing eclipse to follow, domestic affairs take precedence over work and career as home and family take top billing in your mind right now. It's where your heart lies. Call me to hear when a purchase isn't worth making.
To sign up for OK! Magazine's daily horoscopes on your phone, text the first three letters of your star sign (e.g., SAG) to 63422. Subscription is $2.99 per month billed until you unsubscribe plus message & data rates may apply. Send STOP to 63422 to unsubscribe. Text Help to 63422 for help. Premium charges will be added to your wireless phone bill or deducted from your prepaid account. Subscriber certifies they are the account holder or have account holder's permission. For more info, please visit http://www.okmagazine.com/horoscopes/
Participating carriers include Alltel, AT&T, Boost, Cellular One, Nextel, Sprint, T-Mobile, US Cellular, Verizon Wireless, and Virgin.