NEWS
What's in Your Stars?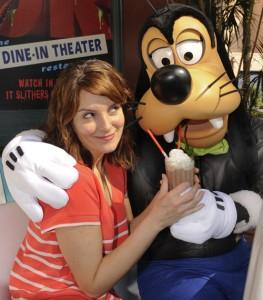 May 18
Today's celeb birthdays
1955: Cow Yun-Fat (55)
1970: Tina Fey (40)
1975: Jack Johnson (35)
Aries
Arrangements hit a stumbling block early morning and you may be delayed getting into work. News, calls and meetings, too, may be held up. Health? pick up on a regime that's fallen by the wayside. Whatever social event you have planned for this evening will delight. Call me to hear when you can't afford to take a plan for granted.
Article continues below advertisement
Taurus
It's another of those days when finances and offspring cause disquiet. Someone's insensitivity may upset you, but it's only temporary. Have you forgotten to post that birthday card or buy a present? An inspired solution hits you this afternoon and at work an imaginative idea does the trick. Call me to hear when to take what a friend says with a pinch of salt.
Gemini
The stars are out of favor and targeting the domestic zone of your chart. Perhaps you're fed up with the mountain of chores, finding it hard to get through to a family member or hit an impasse of some kind. Keep your head down. Harmony returns this evening. Call me to hear when it's auspicious to bring that plan together.
Cancer
You can be a little crabby sometimes, Cancer. Today's an example when you're quite off with people. Not surprising, really, as you're feeling frustrated and thwarted. Tuck yourself away in a quiet corner and get as much done as you can. You bounce back beautifully later in the day. Call me to hear when to keep a closer eye on your money and possessions.
Leo
Have you left things to the last minute, Leo? Plans hit the buffers early morning as a project proves either more difficult or more expensive than you thought. Where other people are involved, perhaps it's best to keep to yourself first thing. Romance? It's heavenly tonight. Call me to hear when going that extra mile makes all the difference.
Article continues below advertisement
Virgo
Normally, you're so willing to please. But something's getting your goat this morning. Or perhaps it's someone who's being downright difficult or obstructive. Try not to rock the boat. By this afternoon, your inspired plans will impress those who matter, so pour your efforts into those. Call me to hear when to avoid throwing good money after bad.
Libra
The stars are sluggish. Perhaps you didn't sleep well or woke up with a bad dream in mind. If you're hoping for a quick break or escape from routine, you may be disappointed. By this evening, romance quickens your pulse and it's a very different ending to your day. Call me to hear when to avoid excess damaging your health.
Scorpio
Be careful this morning, Scorpio, or you could find yourself being steered up a blind alley. If something doesn't sound quite right to you, it probably isn't. Listen to your instincts, not to what others tell you. By this evening, you'll be proved right. Call me to hear when a stitch in time really does save nine!
Sagittarius
You dislike being bound by rules and regulations. But it's no good trying to buck the system or take liberties this morning. If you do, you'll come up against someone in authority who won't like your attitude one little bit! Relationships? You are so in tune this evening! Call me to hear how to avoid a clash between duty and desire.
Article continues below advertisement
Capricorn
There's essential work to be done but somehow you just can't face it. You know, of course, that the more you put things off, the longer it's all going to take. So make yourself as comfortable as you can and just get on with it in your own time. Call me to hear when a trip is fraught with obstacles.
Aquarius
Yet again the cosmic spotlight is directed on your money zone. Don't take any chances this morning as the stars show you're all out of luck. Leave serious financial dealings for another day as there's a strong chance of making mistakes. Romance, though, is lovely. Call me to hear when to avoid communication wires getting crossed.
Pisces
Partners or work colleagues try your patience. So if you can, do your own thing today. That way, you won't get involved or ensnared by other people's problems and bad moods. Reading, listening to music or watching a rom com soothes and relaxes you at the end of the day. Call me to hear when to avoid crossing swords with someone close.
To sign up for OK! Magazine's daily horoscopes on your phone, text the first three letters of your star sign (e.g., SAG) to 63422. Subscription is $2.99 per month billed until you unsubscribe plus message & data rates may apply. Send STOP to 63422 to unsubscribe. Text Help to 63422 for help. Premium charges will be added to your wireless phone bill or deducted from your prepaid account. Subscriber certifies they are the account holder or have account holder's permission. For more info, please visit http://www.okmagazine.com/horoscopes/
Participating carriers include Alltel, AT&T, Boost, Cellular One, Nextel, Sprint, T-Mobile, US Cellular, Verizon Wireless, and Virgin.