NEWS
What's in Your Stars?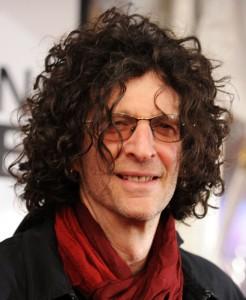 January 12
Today's celeb birthdays
1951: Kirstie Alley (60)
1954: Howard Stern (57)
1966: Olivier Martinez (45)
1974: Melanie 'Sporty Spice' Chisholm (37)
Capricorn
You're bright and witty today, and impressing everyone with your original ideas. Uranus, planet of the unexpected, shows there's good news heading your way that will galvanize you into action. Where it concerns your home, however, it's probably best to postpone decisions for another day. Call me to hear when to make that change.
Article continues below advertisement
Aries
Cheer up Aries. You're more than a match for any opponent who tries to cross you today. However, if you think someone a position of authority is likely to squash your plans or curb your enthusiasm, it's probably best to avoid them altogether today. Call me to hear about that moment of awakening.
Taurus
Let networking, special events, travel or faraway places motivate you today as friends and colleagues sweep you up in a social whirl. A personal matter niggles away at the back of your mind. Sleep on it before making any important decisions. Call me to hear about that flash of inspiration.
Gemini
If you've been looking for a promotion or new job, here's your chance to apply. Today's cosmic picture is most encouraging where your finances are concerned so be bold and hold out for what you think you deserve. Friends and colleagues? Read between the lines. Call me to hear about your finest hour.
Cancer
The prospect of a trip excites the senses. Love, relationships, Facebook, social networking sites, advertising, PR? Cancer, you're currently more magnetic than a lodestone and hotter than a chili sauce! Put yourself out there and see how quickly you attract a positive response. Call me to hear when your moment has come.
Article continues below advertisement
Leo
Strike that deal today, Leo, sort your finances, make that purchase. There's a powerful undercurrent of good fortune in today's stars and some it is heading your way! Good news about earnings, income, bonuses, rebates or winnings could come out of the blue. Call me to hear about that light at the end of the tunnel.
Virgo
Money is a bug-bear, Virgo. Budgeting has become a necessary evil and today's disappointment won't please you. Relationships, however, will. With so much passion lined up for you in the stars today the atmosphere will sizzle red-hot! Concentrate on that. Call me to hear when financial lightning strikes.
Libra
It's the early bird that catches the worm, and you'll realize today how true that is. Get stuck in first thing to achieve amazing things well before lunch time. Home and family? Make sure you and your partner agree before making those big decisions today. Call me to hear when a change is as good as a rest.
Scorpio
Your chart shows there's a lot of sexy cosmic energy heading your way. So if life has been at all-dull for you lately, romance will more than make up for it now. Health? Take steps to improve your well-being and boost your vitality today. Call me to hear when events take you by surprise.
Article continues below advertisement
Sagittarius
Whether it is that you're taking care of business, putting together your tax papers or renegotiating your pay, the upshot is that finances take a pleasing turn. Today, get your message across. Bright new ideas stimulate thoughts on freshening up your home. Call me to hear about your lucky day.
Aquarius
Recent stresses and strains make you realize what pressure you've been under and how much you need to get away. Don't keep finding excuses for not going - a little break will do the trick and get the ball rolling. As you mull over the idea, the excitement grows. Call me to hear when you're right on the money.
Pisces
If anybody's going to make you cross today, it's going to be about money. But it's not worth blowing your top over it – count to ten and be philosophical. There's more than one road that leads to Rome and a flash of inspiration this morning shows you the way. Call me to hear when to make that move.
To sign up for OK! Magazine's daily horoscopes on your phone, text the first three letters of your star sign (e.g., SAG) to 63422. Subscription is $2.99 per month billed until you unsubscribe plus message & data rates may apply. Send STOP to 63422 to unsubscribe. Text Help to 63422 for help. Premium charges will be added to your wireless phone bill or deducted from your prepaid account. Subscriber certifies they are the account holder or have account holder's permission. For more info, please visit http://www.okmagazine.com/horoscopes/
Participating carriers include Alltel, AT&T, Boost, Cellular One, Nextel, Sprint, T-Mobile, US Cellular, Verizon Wireless, and Virgin.