NEWS
What's in Your Stars?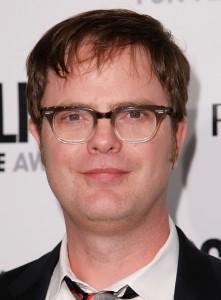 January 20
Today's celeb birthdays
1946: David Lynch (65)
1956: Bill Maher (55)
1966: Rainn Wilson (45)
1970: Skeet Ulrich (41)
Capricorn
Did someone (no matter how well-intentioned) twist your arm up your back yesterday and force you to agree to do something you didn't particular want to do? There may be a little bargaining left to do today but the upshot, you'll find, is that it's a win-win situation. Call me to hear when a commitment could scupper your plans.
Article continues below advertisement
Aries
A domestic matter may be preying on your mind. Either that or you've hit a creative block. You won't have the chance to do much about it early in the day. However, a break with routine, a trip or outing later on, blows all the cobwebs away! Call me to hear when to rein in your excitement.
Taurus
After yesterday's hectic run-around it's good to settle back down to work. You'll probably get a lot done first thing but expect some hassles if you're traveling or dealing with faraway affairs. This evening, you're nesting and home is the happiest place to be. Call me to hear when you should leave the credit cards at home.
Gemini
Yesterday's financial developments may need further sorting today. It's the early bird that catches the worm. Start by arranging your schedule and writing a job list. Flash off those emails, attend to correspondence and pay your bills. Phone, visit or spend time with your favourite people this evening. Call me to hear when to expect the unexpected at work.
Cancer
You broke the back of an important task yesterday and now it's time to finish off and tie up all loose ends. So today you can move on with a lighter load. Financially, it's important to get your affairs sorted. Relationships may be edgy. Call me to hear when to avoid a travel hassle.
Article continues below advertisement
Leo
You may be feeling a little creaky or out of sorts this morning, Leo. Perhaps you had a late night or worked extra hard yesterday. Whatever, you need to take the day slowly. At work, think creatively and beam your best smile. A pleasant afternoon awaits. Call me to hear when to avoid a clash with a colleague.
Virgo
There was plenty enough going on yesterday and everyone had a lot to say. So it's good to get a chance to avoid other people and keep yourself to yourself. In fact, you're far more effective working behind the scenes today and will accomplish a great deal. Call me to hear when you need to stay ahead of the game at work.
Libra
For one reason or another, yesterday may have been quite a challenging day at work and now you're picking up the pieces. Socially, this is a much more rewarding day, but be aware of interruptions. Group events fare well this evening and lift your spirits beautifully. Call me to hear when to avoid making a serious mistake.
Scorpio
Communications could be tricky today - be clear when speaking to people in authority. Looks like you have some decisions to make. Sit down and do a few calculations. You might just find that the whole question of money and investments looks a good deal brighter by late afternoon. Call me to hear when to be alert to an important error.
Article continues below advertisement
Sagittarius
You've been focused on a particular issue or concern and it's appropriate that you should consult a professional. Make sure you have all your questions ready, technical or otherwise, to round off the job. News from afar, a trip or social event makes you happy this evening. Call me to hear when a compromise could save a row.
Aquarius
Despite your concerns remember, Aquarius, you're not alone. A loved one is on hand to listen, to give advice and cheer you up. It might be a difficult step to take this morning, but as soon as you open out, you'll feel relieved. And the day gets progressively better. Call me to hear when to avoid buying a pig in a poke.
Pisces
You could do with some downtime, Pisces, especially after yesterday's lively events. The problem is, you do have commitments and demanding people to attend to. But you rise to the challenge and a chat with the boss late afternoon is reassuring. Be sure to treat yourself tonight. Call me to hear when a domestic crisis could catch you out.
To sign up for OK! Magazine's daily horoscopes on your phone, text the first three letters of your star sign (e.g., SAG) to 63422. Subscription is $2.99 per month billed until you unsubscribe plus message & data rates may apply. Send STOP to 63422 to unsubscribe. Text Help to 63422 for help. Premium charges will be added to your wireless phone bill or deducted from your prepaid account. Subscriber certifies they are the account holder or have account holder's permission. For more info, please visit http://www.okmagazine.com/horoscopes/
Participating carriers include Alltel, AT&T, Boost, Cellular One, Nextel, Sprint, T-Mobile, US Cellular, Verizon Wireless, and Virgin.