NEWS
What's in Your Stars?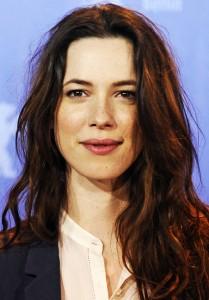 May 19
Today's celeb birthdays
1945: Pete Townshend (65)
1952: Grace Jones (58)
1982: Rebecca Hall (28)
Taurus
There's a sense of urgency connected with meetings and business matters today which, if you're not careful, may lead to impulsive action. There's a lot to take on board so take your time to consider your decisions and refuse to be hurried. A journey is key. Call me to hear when to take what a friend says with a pinch of salt.
Article continues below advertisement
Aries
Aim for harmony and co-operation today because only by seeing other people's point of view will you be able to make smooth progress and keep things sweet. Be ready to respond when things happen out of the blue later on this evening. Financially, a change of plan is fine. Call me to hear when you can't afford to take a plan for granted.
Gemini
Pressures at work are mounting. Whatever changes you decide to put in place for today will work as long as you keep everyone in the loop. But you can't plan for everything and, chances are, there are a few surprises in store. Flexibility, thankfully, is one of your greatest gifts. Call me to hear when it's auspicious to bring that plan together.
Cancer
You've got a difficult juggling act on your hand, balancing new developments and old loyalties. Teamwork's the answer, enabling you to make progress by pooling your efforts with others. Talks and meetings, whether open or behind the scenes, bring new revelations - and new dilemmas. Call me to hear when to keep a closer eye on your money and possessions.
Leo
You're channeling a tremendous amount of energy into your work these days as you put the final touches to a certain project. But just as one job comes to an end, people will be heaping more work onto your shoulders. Tonight? Smile, Leo: the show must go on! Call me to hear when going that extra mile makes all the difference.
Article continues below advertisement
Virgo
If you're not quick, or smart enough, to side step people or take evasive action today, you're going to be lumbered. Whatever you do, don't over-commit yourself or over-stretch your abilities. Your health and your wellbeing must come first. Traveling this evening? Read the signs. Call me to hear when to avoid throwing good money after bad.
Libra
It's a strange old mix today. Your heart's not in it, it seems. Your equilibrium and state of mind are out of kilter. You're shelling out but you're not getting satisfaction. Hold on – are you looking in the right place? Home is where it matters most tonight. Call me to hear when to avoid excess damaging your health.
Scorpio
Affairs of the heart are in focus again today, Scorpio. If you're single, look before you leap! If you're already attached and have had a bit of a stormy time lately, today's surprising events could decide matters once and for all. Have that important discussion today. Call me to hear when a stitch in time really does save nine!
Sagittarius
Looks like there could be a few upheavals at home. Look out for unexpected developments, changes and equipment failure. Thank goodness you're a Sagittarian, though! Not only because you can be philosophical over these things, but also because intuitively you're one step ahead, anyway. Call me to hear how to avoid a clash between duty and desire.
Article continues below advertisement
Capricorn
Today's developments suggest that last minute arrangements will have you running around in circles. But there's no getting away from it, you'll just have to knuckle down to some serious arrangements and work. Once you've done what you have to do, you'll enjoy your free time even more. Call me to hear when a trip is fraught with obstacles.
Aquarius
You'd be very wise to deal with financial matters before the week is out to avoid problems cropping up later on. Be warned – don't put things off any longer! Now that a project appears to be coming to fruition, it's an opportune moment to make definite plans Call me to hear when to avoid communication wires getting crossed.
Pisces
With so much other activity clamoring for your attention, it's not surprising that love is on a back burner. You have so many pressing concerns that you're in danger of losing precious sleep. Some quiet background time today will bring important matters to light. Call me to hear when to avoid crossing swords with someone close.
To sign up for OK! Magazine's daily horoscopes on your phone, text the first three letters of your star sign (e.g., SAG) to 63422. Subscription is $2.99 per month billed until you unsubscribe plus message & data rates may apply. Send STOP to 63422 to unsubscribe. Text Help to 63422 for help. Premium charges will be added to your wireless phone bill or deducted from your prepaid account. Subscriber certifies they are the account holder or have account holder's permission. For more info, please visit http://www.okmagazine.com/horoscopes/
Participating carriers include Alltel, AT&T, Boost, Cellular One, Nextel, Sprint, T-Mobile, US Cellular, Verizon Wireless, and Virgin.