NEWS
What's in Your Stars?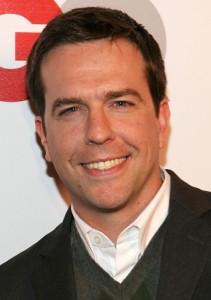 January 24
Today's celeb birthdays
1941: Neil Diamond (70)
1974: Ed Helms (37)
1979: Tatyana Ali (3)
1986: Mischa Barton (25)
Aquarius
Whether you're physically at work today, at home or on your travels, your job seems to be weighing heavily on your mind. Suspend any apprehension you may be feeling early morning because you grow bolder as the day progresses. In fact, there's a challenge you will quite enjoy! Call me to hear when you can't afford to lose your temper at work.
Article continues below advertisement
Aries
If you sense that things aren't quite kosher today, perhaps it's because people are deliberately confusing the picture. Relationships veer from controlling and frosty to stimulating and enlivening. It's a real pick-n-mix. But teamwork inspires you and faraway situations sweeten your thoughts. Call me to hear when you will need to dodge a colleague's flack.
Taurus
Keep your wits about you if you're traveling in unfamiliar territory or dealing with matters far afield. Put decisions on hold until later on this morning. That's when you do some of your best work and the powers-that-be are impressed with your output. Keep planning ahead. Call me to hear when an official makes you see red.
Gemini
A dirty great bill may pop through your letter-box this morning. Before you hit the ceiling, take another look. There's a very good chance it's a big mistake. Money negotiations of all kind need careful handling early morning. The prospect of travel excites the senses later on. Call me to hear when rushing around could lead to a mishap.
Cancer
The path of true love refuses to run smoothly. Resist the temptation to pick over old emotional scabs – you need to move forward, not dwell in the past. Money, property, family and home are favorably linked late morning. Show you mean business by taking control. Call me to hear when you mustn't take that risk.
Article continues below advertisement
Leo
Brace yourself, Leo – you have a hectic day ahead. Sure, you'd rather stay at home and do your own thing, but people simply won't let you. Besides, there's a good deal of business to attend to. Talks liven things up late morning and it's upwards and onwards from there. Call me to hear when to avoid a domestic disagreement.
Virgo
Don't let finances put you in a negative mood this morning. It will only spoil your day. On the other hand, a positive attitude will attract all sorts of good things your way. Getting stuck into your work gives you a sense of achievement and helps to banish the blues. Call me to hear when you must slow down.
Libra
There are no easy answers this morning, especially not where family and property are concerned. But you don't need a sledgehammer to crack a nut! Arrangements for a social event go well late morning. Creative work? You seem to be inspired. Others pick up on your buoyant mood. Call me to hear when to curb impulsive spending.
Scorpio
It's hard to pick up enthusiasm after such a busy weekend and you may start the week off on the wrong foot, tired, jaded or worried perhaps about your health. Have you got all the facts? It's easy to over-think or overreact. Keep your feet on the ground. Call me to hear when you must keep your cool over a family matter.
Article continues below advertisement
Sagittarius
Given today's stars, it looks like you could be in for a busy week. Finish off facts, figures and accounts first thing. Any problems, doubts or worries, don't hesitate to talk to someone you trust. From midmorning, life takes an upward momentum, and so do you. Call me to hear when you get more done by taking time out.
Capricorn
There are so many things to weigh up this morning. But, Capricorn, tread lightly. People won't respond positively to you if you're heavy, dogmatic or sarcastic. In fact you'll find the more you give and take today, the more you end up getting back. Call me to hear when to avoid an irritating acquaintance.
Pisces
Are people telling you the truth, the whole truth and nothing but the truth? Watch the body language and read between the lines. Much as you'd like to relax, there's just too much going on around you. Your mind is working overtime and it's all go, go, go. Call me to hear when a lack of organization could catch you out.
To sign up for OK! Magazine's daily horoscopes on your phone, text the first three letters of your star sign (e.g., SAG) to 63422. Subscription is $2.99 per month billed until you unsubscribe plus message & data rates may apply. Send STOP to 63422 to unsubscribe. Text Help to 63422 for help. Premium charges will be added to your wireless phone bill or deducted from your prepaid account. Subscriber certifies they are the account holder or have account holder's permission. For more info, please visit http://www.okmagazine.com/horoscopes/
Participating carriers include Alltel, AT&T, Boost, Cellular One, Nextel, Sprint, T-Mobile, US Cellular, Verizon Wireless, and Virgin.