NEWS
What's in Your Stars?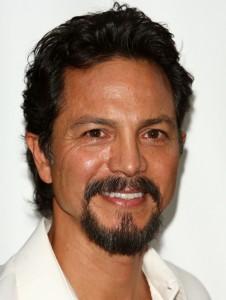 December 16
Today's celeb birthdays
1949: Billy Gibbons (61)
1963: Benjamin Bratt (47)
1979: Flo Rida (31)
1981: Krysten Ritter (29)
Sagittarius
A picture you've seen or a magazine you've read has fired your imagination and now, physically and mentally, you're creatively inspired. Given today's leisurely stars, you may be tempted to coast a little. Be aware that if you do, there'll be more to catch up with this evening. Call me to hear when you mustn't get the wrong end of the stick.
Article continues below advertisement
Aries
Whether socially or professionally, you'll find people are in an easy, light-hearted mood this morning which makes meetings and informal get-togethers rather pleasing. There's plenty to talk about and plans are more stimulating than usual. This evening will tell if your ideas really hold water or not. Call me to hear when to avoid people thwarting your plans.
Taurus
Can you take some time out today, Taurus? You've become a bit of workaholic, you know, and you're in danger of forgetting what rest and relaxation mean. So force yourself to stop and get out and about for a change. Love? It's still blooming. Call me to hear when you must make allowances for your health.
Gemini
Social interaction is your game, Gemini, so the more meetings, teamwork and people-oriented activities you can squeeze into a day, the happier you are. Add in news from afar, joint ventures and planning travel ahead, and today will be right up your street. Call me to hear when to say enough is enough.
Cancer
Your imagination is firing on all cylinders these days and socially it seems you can't put a foot wrong. Bosses are pleased with your performance and happy to give you cheering feedback. If you're in need of some gentle exercise, make it only of the retail therapy kind. Call me to hear how to avoid a family problem.
Article continues below advertisement
Leo
Looks like you're already full of the festive spirit, Leo, and in a playful mood today. Fortunately for you so are other people. Here's your chance to win over colleagues and bosses and to get others on your wavelength. You're always big-hearted, but rein in your generosity this evening. Call me to hear when to avoid a stumbling block.
Virgo
Investing time and effort in your home will please you and be productive today (although partners may not notice!). But if money's involved, get all financial affairs done and dusted before 11.30am. Make time for creative activities alongside the usual routine jobs of the day. Call me to hear when finances could get sticky.
Libra
The stars are emphasizing relationships in a most affable way today, Libra. You're in a romantic mood and inspired to spend time on either social or creative activities. Christmas shopping? It's pleasant but at the end of the day perhaps not as productive as you thought. Call me to hear when showing a little understanding goes a long way.
Scorpio
Home entertainments, putting up Christmas decorations, or entertaining people at your place will make this Thursday a pleasant day. But if you're planning on a shopping trip, and especially buying presents for the family, get out early or else postpone your shopping until another day. Call me to hear when you must fight off that depression.
Article continues below advertisement
Capricorn
It's been a busy week so far and time spent repairing, restoring, correcting and putting things right, has not been in vain. Though you're champing at the bit to move forward from here, it's a day when you can afford to kick back a little and relax. Call me to hear when you need to come down from your high horse!
Aquarius
Do something different to your usual routine today, Aquarius. Take an alternative road to work, explore a new site - virtual or real, be more creative at meetings, talk to people you don't usually associate with. It's a day for drifting and enjoying new experiences. Call me to hear when developments are likely to stop you in your tracks.
Pisces
Your curiosity is aroused. Perhaps it was something a friend or colleague said, a film that's been recommended or a book everyone's talking about. Whatever it is, an unusual topic is gripping your imagination. It could lead to a very interesting day. Call me to hear when to avoid people unsympathetic to your cause.
To sign up for OK! Magazine's daily horoscopes on your phone, text the first three letters of your star sign (e.g., SAG) to 63422. Subscription is $2.99 per month billed until you unsubscribe plus message & data rates may apply. Send STOP to 63422 to unsubscribe. Text Help to 63422 for help. Premium charges will be added to your wireless phone bill or deducted from your prepaid account. Subscriber certifies they are the account holder or have account holder's permission. For more info, please visit http://www.okmagazine.com/horoscopes/
Participating carriers include Alltel, AT&T, Boost, Cellular One, Nextel, Sprint, T-Mobile, US Cellular, Verizon Wireless, and Virgin.