NEWS
What's in Your Stars?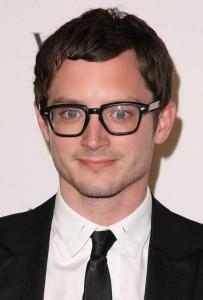 January 28
Today's celeb birthdays
1968: Sarah McLachlan (43)
1977: Joey Fatone, Jr. (34)
1980: Nick Carter (31)
1981: Elijah Wood (30)
Aquarius
What you need now to ease the stresses and strains of your action-packed week is stimulating conversation and good company. There are meetings lined up, but that doesn't mean they don't have to be amusing. Get together with friends this evening for a Friday night out. Call me to hear when you can't afford to lose your temper at work.
Article continues below advertisement
Aries
Feeling adventurous, Aries? Give yourself a real break and make it a long weekend. A trip, an evening out or a few days off is just what you need to blow those cobwebs away. But first, get those serious decisions out of the way now while you're feeling so powerful. Call me to hear when you will need to dodge a colleague's flack.
Taurus
Keep things simple, Taurus. Your mind is chock-a-block full of ideas, plans and schemes which is terrific. But to get more bangs for your buck you need to pare things down, sort, refine and prioritise. Get financial advice on the quiet today. A little digging yields a lot. Call me to hear when an official makes you see red.
Gemini
Being a Gemini automatically makes you a gregarious person and you're never happier than when you're in company. Today's group activities will please you, then, especially if it involves a trip. A chat with someone of note will have favourable repercussions on finances and wellbeing. Call me to hear when rushing around could lead to a mishap.
Cancer
Whether it is that you're probing trouble spots or simply coming to terms with your differences, your partnership – personal or professional - is reaching a turning point. At work, new projects and fresh opportunities open up. If you're offered a business trip, don't hesitate to go. Call me to hear when you mustn't take that risk.
Article continues below advertisement
Leo
A new challenge is stimulating your imagination. At work, a change is due, but you have to initiate it yourself. The prospect of doing something different – a trip, an outing, a glittering occasion - is enlivening. Take every opportunity to break the mould over the next few days. Call me to hear when to avoid a domestic disagreement.
Virgo
House, home, family, domestic affairs and property matters will have you running around from dawn to dusk today. Whether it involves work, creative projects, leisure pursuits or children, you're putting your stamp firmly on what goes on. It's good news for money as your assets grow. Call me to hear when you must slow down.
Libra
Working in partnership is your quickest route to getting the things you want done today. Love? A mini break would do you and your partner a power of good - even if you don't go far. Just take a chance: fix something up for the weekend and go. Call me to hear when to curb impulsive spending.
Scorpio
Lift your spirits, Scorpio. There's no reason why you shouldn't take a back seat and let others carry the load. You've a lot of pieces to pick up, piles of correspondence to sort and contacts to make. It's not back-tracking – it's preparing for a fresh start. Call me to hear when you must keep your cool over a family matter.
Article continues below advertisement
Sagittarius
There's enjoyment and good fortune marked in your chart for today, Sagittarius. Creative ideas flow. Romantic dates, tender love words and endearing pillow talk are all part of your Friday night star pattern. It's a lovely weekend ahead with lots of interesting and diverse activities planned. Call me to hear when you get more done by taking time out.
Capricorn
Take charge, Capricorn, even if only from behind the scenes. If you do nothing else today, at least spend some quiet time on your own to get a certain matter in perspective. Domestic life is happy and you have a weekend of homely activities to look forward to. Call me to hear when to avoid an irritating acquaintance.
Pisces
A group project is coming together and it's good that others are taking the lead. Money? Take this opportunity while the stars favour your prospects to talk to the powers-that-be. Listen out for good news heading your way that should have a positive impact on your finances and wellbeing. Call me to hear when a lack of organization could catch you out.
To sign up for OK! Magazine's daily horoscopes on your phone, text the first three letters of your star sign (e.g., SAG) to 63422. Subscription is $2.99 per month billed until you unsubscribe plus message & data rates may apply. Send STOP to 63422 to unsubscribe. Text Help to 63422 for help. Premium charges will be added to your wireless phone bill or deducted from your prepaid account. Subscriber certifies they are the account holder or have account holder's permission. For more info, please visit http://www.okmagazine.com/horoscopes/
Participating carriers include Alltel, AT&T, Boost, Cellular One, Nextel, Sprint, T-Mobile, US Cellular, Verizon Wireless, and Virgin.