NEWS
What's in Your Stars?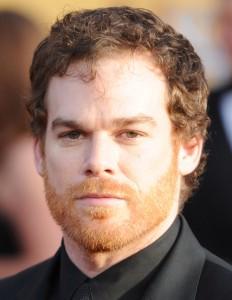 February 1
Today's celeb birthdays
1968: Lisa Marie Presley (42)
1971: Michael C. Hall (40)
1979: Rachelle Lefevre (32)
1986: Lauren Conrad (25)
Aquarius
Life takes on a new intensity now as you find answers to some searching questions. You've been toying with new plans, concepts and ideas and today you see a way to making them happen. Financially, too, this could be the breakthrough you need - and the way forward from here. Call me to hear when best to arrange that journey.
Article continues below advertisement
Aries
A tip-off, insider hint or chance discovery sets you off on a different train of thought and sends you, personally or professionally, along a new direction today. Don't hesitate to sound people out, especially those in positions of power. Concentrate on furthering your ambitions. Call me to find out when to make that crucial connection.
Taurus
Try not to focus exclusively on your work, Taurus – remember, there are other areas of your life that need some attention, too - and which will ultimately feed back into your career. Let your primary aim today be to gather information, make new contacts and spread your name. Call me to hear when to go all out to impress the boss.
Gemini
Taking a practical approach to your finances is the only way forward, which may simply mean putting in extra hours at work or going for another job. It's timely now as a fresh influx of energy fuels a new ambitious drive to further your status and career. Call me to hear when to fix up that trip.
Cancer
A bout of restlessness gets you out and about – something which should please you mightily. Your intellect is razor sharp so don't be afraid to get your ideas across to those who count. Happily, with Saturn now going retrograde, domestic tensions ease and you can concentrate on love! Call me to hear when to finalize that deal.
Article continues below advertisement
Leo
Even if you're hit with a few bills, your finances are actually in quite good shape. Get stuck into those jobs you've been neglecting. A flash of intuition shows how you can improve your work, your health and your bank balance. Act on that spark of genius today! Call me to hear when you are at your most persuasive.
Virgo
If your love life's been a bit samey-samey lately, you're in for a surprise! Unattached? The indications are that a new meeting could suddenly spark into an exciting romance. If you're already attached, you're about to see your partner in a new light. Life positively sizzles with new inspiration. Call me to hear when you're financially right on the money.
Libra
You throw yourself into your work today and make huge strides. If you're looking for that breakthrough, think innovatively. It's taking a different viewpoint, thinking laterally and seeing matters from a fresh perspective that will step up your game. It's the unusual that will please you tonight. Call me to hear when to make that firm commitment.
Scorpio
Lucky you! There's good fortune in your stars. Taking some time out is just what you need right now and will bring you pleasant light relief. And with your charm and sex-appeal, it looks like you're enjoying life at the moment. Sometimes, acting on impulse makes all the difference. Call me to hear when that domestic decision is right.
Article continues below advertisement
Sagittarius
Whether you're purchasing items for your house, investing in property or working from home, there's a curious, but fortuitous, link between your home and your finances. Socially, it's a surprisingly exciting evening. Take a chance; as a Sagittarian, you usually hit the bull's-eye anyway! Call me to hear when you must show you're in charge.
Capricorn
Energy and inspiration return and you feel you can move mountains. Whether at meetings or out and about, it's new ideas, faces and places that stimulate both your motivation and your thinking. It's a great morale boost to know that people are interested in your ideas. Call me to hear when being authoritative brings success.
Pisces
You're getting positive proof that your life is beginning to open out. Opportunities to widen your vistas and broaden your scope are on the way. Uranus is telling you that it's time to embrace the new. Mercury confirms you're the person everyone wants to know. Call me to hear when to follow your instincts in a financial matter.
To sign up for OK! Magazine's daily horoscopes on your phone, text the first three letters of your star sign (e.g., SAG) to 63422. Subscription is $2.99 per month billed until you unsubscribe plus message & data rates may apply. Send STOP to 63422 to unsubscribe. Text Help to 63422 for help. Premium charges will be added to your wireless phone bill or deducted from your prepaid account. Subscriber certifies they are the account holder or have account holder's permission. For more info, please visit http://www.okmagazine.com/horoscopes/
Participating carriers include Alltel, AT&T, Boost, Cellular One, Nextel, Sprint, T-Mobile, US Cellular, Verizon Wireless, and Virgin.