NEWS
What's in Your Stars?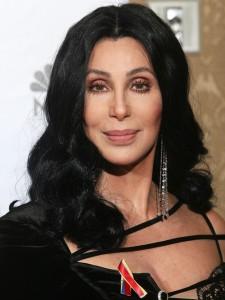 May 20
Today's celeb birthdays
1946: Cher (64)
1972: Busta Rhymes (38)
1984: Naturi Naughton (26)
Taurus
Although members of your sign feel very deeply, they often find it hard to verbally express what's in their hearts. Today's cosmic influence, however, gives you a chance to open up and talk about innermost feelings. Putting loved ones in the picture is reassuring and brings you closer together. Call me to hear when to take what a friend says with a pinch of salt.
Article continues below advertisement
Aries
Home and family come under happier stars now that Venus, the planet of love and creativity, is paying a visit to your domestic zone. Whatever ideas you have today for improving your property and lifestyle will turn into a good investment – physically, financially and emotionally so. Call me to hear when you can't afford to take a plan for granted.
Gemini
Life is going to get expensive from now on, Gemini. While you're having a ball, and giving yourself extra treats here and there, just remember that it all adds up. Career-wise, this should turn out to be a successful day with everyone pleased with your bright ideas. Call me to hear when it's auspicious to bring that plan together.
Cancer
After a period when it felt like you were in an emotional wilderness, the tide turns, lightening your spirits and making you glad to be alive. You're now feeling warm and romantic and looking a million dollars. Romance is connected with faraway places and love is strong. Call me to hear when to keep a closer eye on your money and possessions.
Leo
It isn't so much that the party's over, it's more a question of shifting your priorities so that you can start to make new headway. Today's planetary changes are guiding your thoughts, encouraging you to put on an ambitious spurt and to strive for bigger and better things. Call me to hear when going that extra mile makes all the difference.
Article continues below advertisement
Virgo
Your career is taking a turn for the better. Everyone's recognizing how much effort you've been putting into your job recently and now you'll start getting the praise you're due. Freedom beckons and the thought of getting away from it all fans the flames of desire. Call me to hear when to avoid throwing good money after bad.
Libra
The powerful emphasis on career matters continues, and now you feel established as an authority in your job. Knowing your worth means you won't have to strive quite so hard to prove yourself from now on. Today, benefit from a change of pace: accept those invitations and go. Call me to hear when to avoid excess damaging your health.
Scorpio
You need to feel the breeze in your hair and to feast your eyes on distant horizons. So start making plans for the weekend or arrange holiday bookings today. Whether you're single or attached, love goddess Venus promises there's plenty of romance to be found away from home. Call me to hear when a stitch in time really does save nine!
Sagittarius
Can you take a few hours off work today, by any chance? You could do with a breather even if it's only mixing business with pleasure or, better still, meeting up with friends or loved ones for lunch. From today, your luck should improve, too. Call me to hear how to avoid a clash between duty and desire.
Article continues below advertisement
Capricorn
It's a lively day when relationships are accented – personal, professional, amicable and intimate. Everyone wants to talk to you, phone, email, visit and generally get in touch, which should please you. After a day of all this chatter, you're sure to want to snuggle up to that someone special. Call me to hear when a trip is fraught with obstacles.
Aquarius
If responsibilities have been weighing heavily on your shoulders, events that begin to unfold today should soon help to lighten your load and make day-to-day routine activities more enjoyable. A new project is inspiring and not only captures your imagination, but lifts your mood beautifully, too. Call me to hear when to avoid communication wires getting crossed.
Pisces
The stars are helping you to find ways to create an aura of romance around you. If you're single, new love beckons and if you're attached, you'll be working towards forging deeper, more loving bonds with that special someone. Home? Surprises lie in store. Call me to hear when to avoid crossing swords with someone close.
To sign up for OK! Magazine's daily horoscopes on your phone, text the first three letters of your star sign (e.g., SAG) to 63422. Subscription is $2.99 per month billed until you unsubscribe plus message & data rates may apply. Send STOP to 63422 to unsubscribe. Text Help to 63422 for help. Premium charges will be added to your wireless phone bill or deducted from your prepaid account. Subscriber certifies they are the account holder or have account holder's permission. For more info, please visit http://www.okmagazine.com/horoscopes/
Participating carriers include Alltel, AT&T, Boost, Cellular One, Nextel, Sprint, T-Mobile, US Cellular, Verizon Wireless, and Virgin.