NEWS
What's in Your Stars?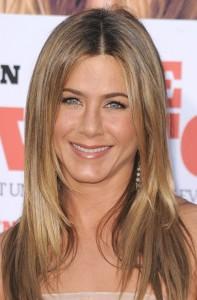 February 11
Today's celeb birthdays
1963: Sheryl Crow (48)
1969: Jennifer Aniston (42)
1992: Taylor Lautner (19)
Aquarius
Being restless as you are won't get a lot done nor will doing things to excess win you any favors today. As you know, your ardor and zeal need to be channeled for you to be productive. Online games put a sparkle into your Friday night at home. Call me to hear when you must keep your hopes high.
Article continues below advertisement
Aries
Even the best-laid plans can sometimes go awry as you'll discover today. Don't put up with other people's selfishness or bad manners. If things have been getting on your nerves or out of control, you'll feel a lot better if you speak out and put them straight. Call me to hear when to avoid mean-minded people.
Taurus
It's a confusing day at work. Don't be discouraged if someone in a position of authority is ultra-critical, gives you all the wrong information or tries to stop you in your tracks. Do your best to muddle through and look forward to a great Friday night. Call me to hear when you must find a way to lighten your workload.
Gemini
A bad dream or a sleepless night could adversely affect your performance and tiredness may cause you to make mistakes. So you'll need to keep your wits about you today, especially if you're travelling. A bright idea late afternoon is just the business and your ticket to success. Call me to hear when to avoid someone who will bring your mood down.
Cancer
Don't take any kind or risk or chance today, Cancer. It's isn't your luckiest day. Confusion, suspicion or mistrust put a shadow over your dealings with others. Let go of past issues – forgive, forget and move on. A trip, special event or night out restores your spirits brilliantly. Call me to hear when the past is likely to catch up with you.
Article continues below advertisement
Leo
Friday should be the easiest day of the week – but this one isn't. Moreover, you won't help your cause one little bit if you snap at others. Fretting and fussing, making impulsive decisions or feeling paranoid won't get you anywhere. A sudden inspiration turns the tide later on. Call me to hear when to expect difficult news.
Virgo
Travel, legal affairs and matters at a distance could cause complications and aggravations today. The point is, something just doesn't add up or ring true. Exasperating though the situation may be, think laterally and don't give up hope. A partner comes up with a blinding solution tonight. Call me to hear how to avoid a financial difficulty.
Libra
Money matters, joint finances and funding dominate your day. You're putting a good deal of energy into your job right now, and though you have a stack to do, you should be able to cut a swathe through your work. It's surprising what you can achieve tonight. Call me to hear when you must avoid coming across as a wet blanket.
Scorpio
Someone will need gentle persuasion if they're to fall in line with your plans. Look around you: is your place covered in clutter? Only by having a good clear out will you make room for fresh energies and new opportunities to grow. Love is a coup-de-foudre tonight! Call me to hear when you must stop feeling sorry for yourself.
Article continues below advertisement
Sagittarius
Work-wise, set out your goals today and march very positively in that direction! You're keyed up with masses of nervous energy but you feel that your vitality isn't up to it. Pace yourself through the day and don't push too hard. A Friday night in is blissful. Call me to hear when to avoid a certain party-pooper.
Capricorn
Leisure and pleasure must give way to money and business today, Capricorn, so put work first. In some ways, this could turn out to be a red-letter day when a big decision has to be made. Whatever disappointments happen in the day, this evening brings better news. Call me to hear when you must be more sensitive towards other people.
Pisces
No-one likes criticism even if sometimes it's necessary. So try not to take things too much to heart if remarks are made today. Put whatever happens into perspective and, if necessary, own up to mistakes. Unexpected news, visitors or calls bring delight and reassurances this evening. Call me to hear when to avoid a financial disappointment.
To sign up for OK! Magazine's daily horoscopes on your phone, text the first three letters of your star sign (e.g., SAG) to 63422. Subscription is $2.99 per month billed until you unsubscribe plus message & data rates may apply. Send STOP to 63422 to unsubscribe. Text Help to 63422 for help. Premium charges will be added to your wireless phone bill or deducted from your prepaid account. Subscriber certifies they are the account holder or have account holder's permission. For more info, please visit http://www.okmagazine.com/horoscopes/
Participating carriers include Alltel, AT&T, Boost, Cellular One, Nextel, Sprint, T-Mobile, US Cellular, Verizon Wireless, and Virgin.