NEWS
What's in Your Stars?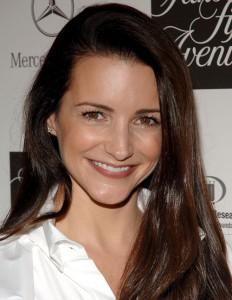 February 24
Today's celeb birthdays
1965: Kristin Davis (46)
1966: Billy Zane (45)
1989: Trace Cyrus (22)
Pisces
Normally, you're quite far-sighted and even a touch psychic. But even you can have your off days. Today, keep your wits about you. A piece of information you receive may be so obscure that it foxes you, or leads you into making the wrong decision. Call me to hear when you shouldn't trust your intuition.
Article continues below advertisement
Aries
You're full of good ideas and good intentions this morning. But it's a tough afternoon and trying to make deals go in your favour will be challenging. No-one knows better than you how impulsive an Aries can be! It really is a case of patience being a virtue today. Call me to hear when you can't afford to be financially sidetracked.
Taurus
There's a lot more to what's going on today than meets the eye. Finances will be on your mind as savings, pensions or taxes will need to be dealt with. Don't soldier on alone if you're confused – get advice. And then, if necessary, ask for a second opinion, too. Call me to hear when it's imperative you clarify your instructions.
Gemini
It's a productive morning but a challenging afternoon. The stars advise you to pace yourself as your schedule grows busier and more stressful. Changes at work may demand some quick decisions and even if you don't quite understand your own reasoning, following your intuition pays off. Call me to hear when you mustn't gloss over the details.
Cancer
Your heart, it seems, is not at ease as you feel that others aren't giving you all the amount of support you need. Travel arrangements or faraway dealings hit a few problems. Take an early lunch - you won't be missed between 11.30 and 1pm. Then focus hard. Call me to hear when fine detail matters.
Article continues below advertisement
Leo
This could be a pivotal day demanding quick decisions and swift action. Extra demands at work could mean that you take on more duties than usual today which could put a strain on your personal life. Work steadily and don't leave everything to the last minute. Call me to hear when it's important to get the family on your side.
Virgo
Expect some frustrating moments today, Virgo, when the phone rings and there's no-one at the other end to pick it up. Try not to let it spoil your progress since all the signs suggest that, with a little extra push, there are definite gains to be made. Call me to hear when a mistake could catch you out.
Libra
Love and money are interestingly linked. A tricky early morning situation gets brilliantly resolved midmorning with a little help from your friends. But the afternoon could pose a challenge. Perhaps you're not reading the situation correctly. And perhaps you should leave well enough alone. Call me to hear when you mustn't take that risk.
Scorpio
There's a hint of tensions and power struggles in your stars today and you may be forced out of your comfort zone. But you might just enjoy the exhilaration! Finances? You should be able to sort things out sensibly by taking responsibility and control. Call me to hear when you must put home security first.
Article continues below advertisement
Sagittarius
Your energies may be a little down first thing but they pick up as the day progresses. Act on bright ideas or privileged information midmorning - they could bring something advantageous your way. Local affairs, property or domestic matters are challenging but can't be ducked. Call me to hear when your memory lets you down.
Capricorn
It won't all be a piece of cake today but meetings and dealings with others should go your way if you put in a little effort. However, be on your guard and don't let moments of insensitivity ruffle any feathers. Expect to be unusually busy. Call me to hear when a colleague can't be counted upon.
Aquarius
Seize the moment this morning, Aquarius. It would be a mistake to put off business or financial negotiations until later in the day as getting through to people after 11am could prove frustrating. The same applies to travel arrangements, bookings and procurement. Call me to hear when you must challenge what you're told.
To sign up for OK! Magazine's daily horoscopes on your phone, text the first three letters of your star sign (e.g., SAG) to 63422. Subscription is $2.99 per month billed until you unsubscribe plus message & data rates may apply. Send STOP to 63422 to unsubscribe. Text Help to 63422 for help. Premium charges will be added to your wireless phone bill or deducted from your prepaid account. Subscriber certifies they are the account holder or have account holder's permission. For more info, please visit http://www.okmagazine.com/horoscopes/
Participating carriers include Alltel, AT&T, Boost, Cellular One, Nextel, Sprint, T-Mobile, US Cellular, Verizon Wireless, and Virgin.