NEWS
What's in Your Stars?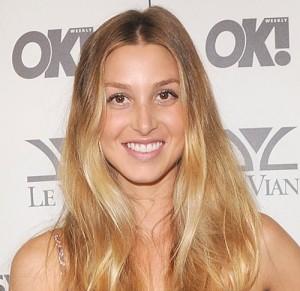 March 4
Today's celeb birthdays
1954: Catherine O'Hara (54)
1958: Patricia Heaton (53)
1985: Whitney Port (26)
Pisces
Something someone says or does enables you to see the other side of the coin. There's definitely a sense of discovery in the air and a feeling that you've reached an important milestone. Let this be your trigger to a fresh and really positive new start. Call me to hear when to go all out to boost your status.
Article continues below advertisement
Aries
You're incubating new plans and ideas today and your mind is racing. If you want to make a difference to how things are going, take this chance to come up with some practical resolutions. Clear the decks ready for the next phase and developments in store. Call me to hear when to push the big idea.
Taurus
You've been mixing with people who are not necessarily your usual crowd, but you're now starting to enjoy their company. Someone may be drawing closer and your friendship is firming up. This could be the start of something big. Look to a future goal. Call me to hear when to start digging…
Gemini
Today's New Moon is throwing a beneficial glow over your public life, ambitions and standing in the world. Essentially, this marks a fresh start and a good time to take the initiative as career plans begin to unfold. Dig beneath the surface and think deep. Call me to hear when relationships take a new turn.
Cancer
It's good to spread your wings, Cancer – both physically and intellectually. There's so much going on today but trust yourself: you really are on top of things. There's a positive accent on partnerships at work and at home. Love takes a new turn and deepens as a result. Call me to hear when it's time to start afresh.
Article continues below advertisement
Leo
All the work you've been putting into a certain project – finances, research, private contract – is about to bear fruit. And all the effort you've put into improving your health will also pay off. Today is a day to act on your intentions and to further that special plan. Call me to hear when romance blossoms.
Virgo
Love, happiness, enjoyment are big on your Friday radar. But you still have a day's work to get through before the weekend so you'll need to focus if you hope to get anything done. A plan may need to be modified before it can succeed. Call me to hear when home life takes on a whole new meaning.
Libra
Get yourself moving and motivated today, Libra. Home, occupational matters and health come under energetic trends, giving you the momentum to make all the right changes. What you start today creates a much-welcomed chain reaction. Keep going. Call me to hear when you start looking at the world with fresh eyes!
Scorpio
Today's New Moon brings a flurry of excitement over leisure pursuits, fun activities and entertainment. Youngsters and romantic dates are involved in your planning. But you may have to do some fast-talking and make changes before you go ahead. Call me to hear when to go all out to improve your income.
Article continues below advertisement
Sagittarius
Those plans to blitz, improve, redecorate or upgrade your house are taking shape and it's only now that you've found the time to really get to grips with the work involved. A new approach is definitely called for. And there's no better time than the present. Call me to hear when to take Fate into your own hands.
Capricorn
With new energies driving your day-to-day affairs, you're positively on a roll. It's the right kind of day to push forward work in progress, forge fresh links and make new contacts. But, if the situation requires it, don't be afraid to change course midstream. Call me to hear when to make that dream come true.
Aquarius
There's nothing more pleasing than the promise of an injection of cash or the chance to create a new income steam for yourself. That opportunity could be well within your potential today. Put your thinking cap on and don't reject anything before you give it a go. Call me to hear when your social life comes alive.
To sign up for OK! Magazine's daily horoscopes on your phone, text the first three letters of your star sign (e.g., SAG) to 63422. Subscription is $2.99 per month billed until you unsubscribe plus message & data rates may apply. Send STOP to 63422 to unsubscribe. Text Help to 63422 for help. Premium charges will be added to your wireless phone bill or deducted from your prepaid account. Subscriber certifies they are the account holder or have account holder's permission. For more info, please visit http://www.okmagazine.com/horoscopes/
Participating carriers include Alltel, AT&T, Boost, Cellular One, Nextel, Sprint, T-Mobile, US Cellular, Verizon Wireless, and Virgin.