NEWS
What's in Your Stars?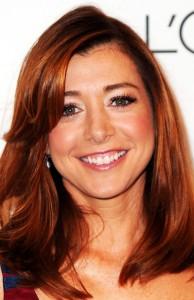 March 24
Today's celeb birthdays
1974: Alyson Hannigan (37)
1976: Peyton Manning (35)
1979: Lake Bell (32)
Aries
This is your kind of day, Aries, when you can make the most of the promising events in store. Partnerships and agreements are constructive, travel arrangements or training plans get green-lighted and good news comes from faraway. Start looking to the future now. Call me to hear when to avoid overreacting to someone in charge.
Article continues below advertisement
Taurus
Tuck yourself away and work on your own – you'll get so much more done today if you go solo than you would working with a team. Quiet thinking time will marshal your thoughts and generate good ideas. Research, dig, fact-find; roll up your sleeves and get hands-on. Call me to hear when you mustn't give up hope.
Gemini
You and your partner are definitely on the same page today, Gemini. In fact, because you're so socially minded, you're likely to be on the same wavelength as most people you meet. Take advantage of this entente cordial to get support for your ideas and to progress ongoing group plans. Call me to hear when you're in danger of allowing your heart to rule your head.
Cancer
Your work, your standing and your status in life have been uppermost in your mind over recent weeks and what happens today both confirms your position and gives you a new incentive. Going that extra mile definitely gets noticed and brings you rewards. Call me to hear when it's imperative you stick to your decision.
Leo
This is a day to savor. Sure, you may have extra work on your hands, more responsibility perhaps, and a commitment that needs to be met. But creatively, you're cooking on gas. There's a great sense of freedom and optimism, so spread your wings, Leo, and fly. Call me to hear when it's futile resisting change.
Article continues below advertisement
Virgo
At last you're beginning to see daylight! Home, family, property, bricks and mortar? You're in a constructive mood and ready to draw your plans together. Financially, what happens today gives you new hope. Firm up those decisions now before anyone changes their mind. Call me to hear when to be aware that someone's pulling your strings.
Libra
Balance, harmony and equilibrium make you happy, Libra. So, given today's lighter notes and more agreeable atmosphere, you should find developments altogether more uplifting. Put in those calls, say your piece and give advice. It's gratifying to find other people so in tune with your ideas. Call me to hear when to keep negative people at arms' length.
Scorpio
Get your commercial hat on today, Scorpio – it's a good day to deal with money. Whether you're buying or selling, restructuring your finances or settling your accounts, you should be pleased with your results. It's also a positive day for hiring workers and making new appointments. Call me to hear when to avoid demanding people.
Sagittarius
Pull out all the stops, Sagittarius, and throw yourself into whatever group project you have in progress. Your thinking is inspired and your ideas are flowing like liquid honey. You're feeling optimistic, buoyant, expansive and, moreover, lucky. Old friends are good friends to be with tonight. Call me to hear when to avoid becoming a soft touch to unscrupulous people.
Article continues below advertisement
Capricorn
Can you take some time out or at least find a quiet spot where you can work undisturbed? You've been juggling so much lately and at times it's felt almost as if you'd lost the plot. Today's quiet reflection will show you that you're actually on track and pulling forward nicely. Call me to hear when you really must play fair.
Aquarius
Reach for that goal, Aquarius. It's a day filled with news and activities that should work well in your favor. Attend meetings with a more optimistic spirit, put in those calls and approach the people today who have the power to open all the right doors. Call me to hear when you must avoid a negative mindset.
Pisces
It's up to you, Pisces, to put yourself forward. Make today your showcase day when you demonstrate your talents and abilities to those who matter. Go to interviews, attend auditions, consult the professionals, speak to the boss, negotiate with officials, talk money. Be positive! Call me to hear when to steer clear of manipulative people.
To sign up for OK! Magazine's daily horoscopes on your phone, text the first three letters of your star sign (e.g., SAG) to 63422. Subscription is $2.99 per month billed until you unsubscribe plus message & data rates may apply. Send STOP to 63422 to unsubscribe. Text Help to 63422 for help. Premium charges will be added to your wireless phone bill or deducted from your prepaid account. Subscriber certifies they are the account holder or have account holder's permission. For more info, please visit http://www.okmagazine.com/horoscopes/
Participating carriers include Alltel, AT&T, Boost, Cellular One, Nextel, Sprint, T-Mobile, US Cellular, Verizon Wireless, and Virgin.