NEWS
What's in Your Stars?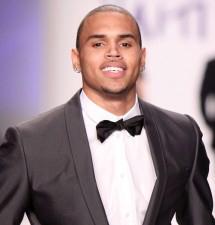 May 5
Today's celeb birthdays
1959: Brian Williams (51)
1988: Brooke Hogan (22)
1989: Chris Brown (21)
Taurus: Arranging a trip, making holiday plans, untying a legal knot or correcting errors in something you've written? It's taking time and there are so many annoying wrinkles to iron out. But that glow of satisfaction at the end of the day, and the money you save, is worth it. Call me to hear when to avoid a communications glitch.
Article continues below advertisement
Gemini: Your thoughts are deep and faraway this morning, Gemini. Perhaps you're feeling stuck, frustrated, aching to break free. Take heart: events will open a fresh window on the world as you go through the day, and travel plans will ease the load. Call me to hear when a journey could be a problem.
Cancer: What a lot you have on your mind today, Cancer. Money, business, work? Perhaps you're feeling guilty because you haven't delivered on a promise, or let down a friend or fallen out with a colleague. Just come clean. Once you've cleared your conscience, your day will brighten considerably. Call me to hear when you need to think before you spend!
Leo: Cherchez la femme! Upset, irritated, frustrated, feeling let down? Chances are there's a woman behind your disquiet. Talking through any issues you may have with a partner, friend or colleague will put things into perspective. Planning that special event should please you this evening. Call me to hear when to avoid a clash of personalities.
Virgo: When it comes to an eye for detail, you're a champion. So it's irritating when others aren't as scrupulous or as thorough as you. Today, you may have to unpick someone's careless errors. Though it takes extra time, praise from the boss for your efforts is so worthwhile. Call me to hear when you must pay attention to the fine print.
Article continues below advertisement
Libra: Life is busy and complex for you these days, Libra. Mercury, still out of phase, is complicating money and business affairs. Chances are you have difficult decisions to make or important paperwork to deal with. However, legal, educational or travel arrangements work out well. Call me to hear when that extra effort is worth your while.
Scorpio: Home, family, partnerships? Yesterday's events are still rumbling away, issues that you thought were done and dusted seem to have resurfaced or perhaps a repair wasn't satisfactory and must be done again. Take things one at a time. Tonight's favorable stars bring harmony and peace of mind. Call me to hear when to avoid a stand-off situation.
Sagittarius: Early morning news, thoughts of a busy day ahead or something that's replaying in your mind is giving you gyp first thing. Put on a big smile and a brave face and let friends, partners, colleagues - and the stars - brighten your mood. Call me to hear when you make that important breakthrough.
Capricorn: Does last night's brilliant solution look as good to you this morning? Perhaps not. But don't throw the baby out with the bath water. Take another look – you may find a way to make the improvements that will work. By evening, you should be satisfied with the results. Call me to hear when it's time to break out of that rut.
Article continues below advertisement
Aquarius: Been feeling stuck? Perhaps you're sensing that big changes are on your horizon and it's making you feel edgy. Make no definite decisions this morning – wait and see how the day pans out first. By evening, your mood will have mellowed and your outlook is happier. Call me to find out when you'll hear the words you've been waiting for.
Pisces: Do you have the midweek 'blahs'? Are you tired and fed up with all the argy-bargy in the news? Are yesterday's developments playing on your mind? A decision made later on puts your mind at rest. Home life is especially pleasant and restful this evening. Call me to hear when rushing could lead to an injury.
Aries: If you wake up with a financial matter, a business transaction or a garbled bit of advice pressing on your mind, no-one would blame you for rolling over and going back to sleep! However, you'll find your fears are unfounded and things go a lot smoother than you expect. Call me to hear when your emotions could get out of hand.
To sign up for OK! Magazine's daily horoscopes on your phone, text the first three letters of your star sign (e.g., SAG) to 63422. Subscription is $2.99 per month billed until you unsubscribe plus message & data rates may apply. Send STOP to 63422 to unsubscribe. Text Help to 63422 for help. Premium charges will be added to your wireless phone bill or deducted from your prepaid account. Subscriber certifies they are the account holder or have account holder's permission. For more info, please visit http://www.okmagazine.com/horoscopes/
Participating carriers include Alltel, AT&T, Boost, Cellular One, Nextel, Sprint, T-Mobile, US Cellular, Verizon Wireless, and Virgin.