NEWS
What's in Your Stars?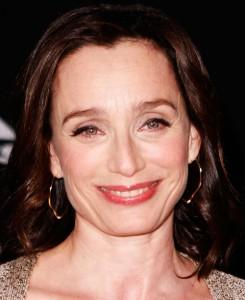 May 24
Today's celeb birthdays
1941: Bob Dylan (69)
1945: Priscilla Presley (65)
1960: Kristin Scott Thomas (50)
1965: John C. Reilly (45)
Aries
This may not be the easiest Monday on record, but friends, family and loved ones more than make up for any challenges the day presents. It's authority figures who are likely to block progress or generally give you grief. If possible, leave official matters until tomorrow's more favorable conditions. Call me to hear when travel could prove irritating.
Article continues below advertisement
Taurus
Travel problems yet again are sent to try you, Taurus. News from afar concerning a friend or loved one could be unsettling. Best to reserve judgment until you've made up your own mind. Talk it through with a trusted confidant, but don't spread gossip or tittle-tattle. Call me to hear when manners make all the difference.
Gemini
Gemini are always curious to find out what they don't know. Researching information puts them on safe ground. Understanding your subject thoroughly today is good advice whether you're hunting for treasures at a sale, analyzing facts and figures or working out the true character of someone you meet. Call me to hear when you must take extra care of your health.
Cancer
Relationships continue to blow hot and cold and sometimes you don't know whether you're coming or going. What you need to do is talk things through honestly and get your feelings off your chest. It's amazing how a change of scene puts everything into perspective. Call me to hear when to curb that impulsive urge to spend.
Leo
Family matters, health issues or pets' welfare become salient concerns now. If you've been having some deep feelings of disquiet lately, perhaps you should trust your instincts today. Suddenly, your insights about a certain person or particular situation are crystal clear. Call me to hear when officials simply aren't listening.
Article continues below advertisement
Virgo
Take another look at your aims and ambitions today, Virgo, and discuss your future plans with a friend or loved one. But beware – not everyone is in synch. Someone may have a deep issue to air and they're looking to you for sympathy and support. Call me to hear when giving clear signals is a must.
Libra
You've been slowly getting your house in order, refurbishing and tidying and clearing out. For a Libra like you who strives for balance and harmony, that's good for the soul and sets you up for the week ahead. Difficult decisions today? A friend has good advice. Call me to hear when you must show extra sensitivity to a loved one.
Scorpio
Play it safe today, Scorpio. Maintaining a lower profile in all your dealings this morning wouldn't go amiss – especially so if you're feeling tired. You're timing is off so double check your facts, figures and schedule. Energy levels and productivity improve later in the day. Call me to hear when you mustn't take a partner for granted.
Sagittarius
What drives you up the wall, Sagittarius, is inflexibility. So take a deep breath because you're likely to come across some narrow, uncompromising attitudes today. Though you love the great outdoors, you don't actually have to go miles – just far enough to blow the cobwebs away. Call me to hear when best to make your pitch.
Article continues below advertisement
Capricorn
Don't be so critical, Capricorn. Everyone knows what incredibly high standards you have, but come on! Give yourself – and others close to you - a break. And give some of your time to those who want to share your company. Traveling? Don't take any risks today. Call me to hear when chatting wastes precious time.
Aquarius
Finances, finances, finances yet again today, Aquarius! Whether you're arranging your own personal affairs or dealing with money at work, look out for ulterior motives. Health? Take some time out if you're in physical discomfort. Relationships bloom later in the day. Call me to hear when a lack of attention could cause trouble at work.
Pisces
Because you're one of the most giving people in the world, it really upsets you when you come across selfishness. Chances are, that's what you'll encounter today. Be philosophical and rise above it. Focus instead on a current project. The progress you make there is most satisfying. Call me to hear when carelessness could lead to an injury.
To sign up for OK! Magazine's daily horoscopes on your phone, text the first three letters of your star sign (e.g., SAG) to 63422. Subscription is $2.99 per month billed until you unsubscribe plus message & data rates may apply. Send STOP to 63422 to unsubscribe. Text Help to 63422 for help. Premium charges will be added to your wireless phone bill or deducted from your prepaid account. Subscriber certifies they are the account holder or have account holder's permission. For more info, please visit http://www.okmagazine.com/horoscopes/
Participating carriers include Alltel, AT&T, Boost, Cellular One, Nextel, Sprint, T-Mobile, US Cellular, Verizon Wireless, and Virgin.