NEWS
What's in Your Stars?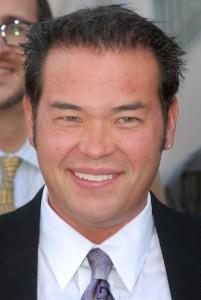 April 1
Today's celeb birthdays
1961: Susan Boyle (50)
1977: Jon Gosselin (34)
Aries
Take time out today, Aries. It's a slow day out there anyway and you're unlikely to be missed. If you've arranged a long weekend, so much the better. If not, perhaps you could work behind the scenes where you won't be hassled. Health matters and private work are favored. Call me to hear when to control your temper to avoid a row.
Article continues below advertisement
Taurus
There's been a lively atmosphere at work over the last few days and more involvement than usual with your colleagues, teammates and friends. It all makes for a more light-hearted approach to the job and especially today, you feel you can coast a little. Call me to hear when a careless moment could cause you an injury.
Gemini
Two planets, Mars and Venus, are influencing your career. Mars is making you more ambitious, increasing your drive and your firepower at work while Venus brings you favors and popularity amongst your colleagues and managers. Today should turn out pleasant even if not very constructive. Call me to hear when an impulsive promise could lead to regret.
Cancer
Literary matters, legal and travel affairs dominate your day. Several high-profile planets now resident in the topmost area of your chart are marking a change in your fortunes. With influential people favorably disposed to you and your interests, this is definitely a time to shine. Call me to hear when to avoid a falling out with authority.
Leo
Whether you're traveling about or are deep in study, there seems to be an easy atmosphere around you and your activities today. If you can, take some time off. But whatever you do, don't make any commitments. Give business and finances a very wide berth. Call me to hear when to avoid going stir-crazy.
Article continues below advertisement
Virgo
Venus, planet of popularity, is now lighting up your relationship zone and smoothing your interactions and general dealings with others. It's an easy-going day, too, where matters of the heart are concerned. So relax and be yourself. Don't sign contracts or agreements today. Call me to hear when to prevent a financial complication.
Libra
Whether it's because work pressures ease, or because love fills your heart, there's a new spring in your step today. Venus adds a laid-back feel to your daily routines and brings a most welcomed breather. It's an easy and pleasant end to the week. Call me to hear when you'll need to fend off tough opposition.
Scorpio
Children, friends and leisure pursuits bring delight today. You're changing your mind and your attitude about the whole meaning of work. Venus in the most magnetic area of your chart is attracting romance your way. It's one of those Fridays when you can afford to indulge yourself a little. Call me to hear when not to take risks with your health.
Sagittarius
After such a busy week, you could do with a quieter few moments to yourself. If you have a day off or can arrange to work from home, all the better. It's a day for pottering, chatting and reminiscing about old times. Don't expect anything to be fixed in stone today. Call me to hear when you must contain your anger.
Article continues below advertisement
Capricorn
Domestic matters come under very pleasing and benign trends today. After all the efforts you've been putting in lately, it's only fair that you should have an easy end to the week. Don't try to make arrangements, meetings or appointments – nothing will get fixed today. Call me to hear when a domestic problem flares up unexpectedly.
Aquarius
Aquarians adore innovative gadgets, fresh ideas and different hobbies. Today, you seem to be after something new to stimulate your mind. But a word of cosmic advice if you're in a spending mode – don't. Whatever you buy ultimately won't please or get used. Leave it until tomorrow afternoon. Call me to hear when you must think of the consequences before you act.
Pisces
Not all weeks end on an easy note but today is different. If, however, you're hoping to make much progress, waiting for deliveries or hoping to buy something special, you'll be frustrated. It's not that kind of day. It is, though, a day to coast and to just roll with the tide. Call me to hear when you must put your security first.
To sign up for OK! Magazine's daily horoscopes on your phone, text the first three letters of your star sign (e.g., SAG) to 63422. Subscription is $2.99 per month billed until you unsubscribe plus message & data rates may apply. Send STOP to 63422 to unsubscribe. Text Help to 63422 for help. Premium charges will be added to your wireless phone bill or deducted from your prepaid account. Subscriber certifies they are the account holder or have account holder's permission. For more info, please visit http://www.okmagazine.com/horoscopes/
Participating carriers include Alltel, AT&T, Boost, Cellular One, Nextel, Sprint, T-Mobile, US Cellular, Verizon Wireless, and Virgin.