NEWS
What's in Your Stars?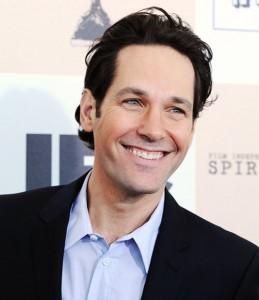 April 6
Today's celeb birthdays
1969: Paul Rudd (42)
1975: Zach Braff (36)
Aries
With five out of the ten heavenly bodies currently in your sign, you should be feeling positively pro-active today. You still have the upper hand and confidence to take your decisions further. Though you're enthusiastic, remember with Mercury still out of phase, patience is a must. Call me to hear when you can't trust what you're told.
Article continues below advertisement
Taurus
You've been working hard either behind the scenes or on your own private projects. Today, you're seeing how all that work is beginning to fit into the grander scheme of things. You've had the big dream for some time and now it doesn't seem quite as unreachable as you thought. Call me to hear when a purchase won't be worth the money.
Gemini
Socially, you're on a roll. Pick up links, make calls, send out invitations. There's a strong chance of reconnecting with a friend, colleague or loved one you haven't seen or heard from for a while. Emails and social networking bring good news and put you in a optimistic mood. Call me to hear when a promise comes unstuck.
Cancer
Work, career, status, position? That burning desire to improve your lot and to move on up could find just the response you need. Today, not only is your big dream closer to becoming a reality, but people in authority are giving you the recognition you deserve. Call me to hear when your misgivings are unfounded.
Leo
Today, your ruler the Sun is making its annual contact with Jupiter, the planet of expansion. There's mileage to be made in thinking big and making the contacts that will extend your horizons – both physically and mentally. Don't sit on your laurels. Grab those opportunities now. Call me to hear when a social plan fizzles to nothing.
Article continues below advertisement
Virgo
Delayed plans are slowly coming together. It's been frustrating with the wheels of industry grinding so slowly and although the gears aren't all in place just yet, what happens today will give you an optimistic lift. It's definitely a case of looking on the bright side now. Call me to hear when to be on the lookout for mistakes at work.
Libra
Partners, customers, co-workers, clients? Where you have been meeting resistance in recent times, you'll find those obstructive elements melting away today. Enjoy the feeling of goodwill that surrounds relationships and accept all the support and generosity that are doing the rounds. Call me to hear when you must double-check travel times.
Scorpio
It's a day for feeling good about yourself and your work. It's a day, too, for meeting targets, for making important arrangements and accomplishing goals. All the efforts you've been putting into your day-to-day affairs now come together in a most satisfying way. Call me to hear when to watch out for a financial glitch.
Sagittarius
You're in a buoyant mood today. With the Sun making its once-a-year contact with your ruler, luck-bringer Jupiter, you can afford to feel that life's going your way. Pursue all social matters, faraway dealings and creative or artistic projects now while you're under such favourable cosmic trends. Call me to hear when you shouldn't sign that contract.
Article continues below advertisement
Capricorn
Home, family, property, bricks and mortar – if your progress has been checked, your projects slowed to a crawl or people unhelpful or unavailable, you can expect a change for the better today. Whether you're moving or improving, what happens now will warm your heart. Call me to hear when you must double-check the details.
Aquarius
So many meetings and greetings, calls, emails and correspondence to deal with today, Aquarius! You'll certainly be kept on your toes. But it seems Spring is opening your heart and bringing new enthusiasm. Expect happier news especially from afar. Plan exciting trips, travel and outings today. Call me to hear when you can't afford to trust your luck.
Pisces
Feeling good about yourself? You should do given today's optimistic vibes. The focus has been on your finances for a while and what happens today brings a ray of sunshine. You can afford to let your belt out a notch or two, indulge in a little pleasure and enjoy the good fortune in your stars. Call me to hear when a domestic arrangement falls apart.
To sign up for OK! Magazine's daily horoscopes on your phone, text the first three letters of your star sign (e.g., SAG) to 63422. Subscription is $2.99 per month billed until you unsubscribe plus message & data rates may apply. Send STOP to 63422 to unsubscribe. Text Help to 63422 for help. Premium charges will be added to your wireless phone bill or deducted from your prepaid account. Subscriber certifies they are the account holder or have account holder's permission. For more info, please visit http://www.okmagazine.com/horoscopes/
Participating carriers include Alltel, AT&T, Boost, Cellular One, Nextel, Sprint, T-Mobile, US Cellular, Verizon Wireless, and Virgin.