NEWS
What's in Your Stars?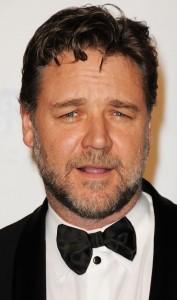 April 7
Today's celeb birthdays
1939: Francis Coppola (72)
1954: Jackie Chan (57)
1964: Russell Crowe (47)
Aries
Being forthright and up-front is one of your virtues, Aries. And with mighty Mars in your sign now, you're certainly outspoken. You're also raring to go. But if you're dealing with money, ordering goods or out on a shopping spree, wait until after lunch before you buy. Call me to hear when you can't trust what you're told.
Article continues below advertisement
Taurus
A dream has sent your mind spinning and you can't stop thinking about all those things your subconscious has stirred up. Chances are, you've come up with an absolute brain-wave. Work on developing ingenious ideas this morning but don't put anything into action until after lunch. Call me to hear when a purchase won't be worth the money.
Gemini
There's a lot to be done but help is at hand. If a friend or colleague offers support, suggestions, ideas or invitations, take them up on it immediately! By this afternoon, life will be altogether easier and this evening's events will show you that the future is looking bright. Call me to hear when a promise comes unstuck.
Cancer
As they say, 'when one door closes, another one opens' and an opportunity at work that comes out of the blue suddenly makes an ambition achievable – and also promises to boost your bank balance in the future! Postpone accepting offers until this afternoon to ensure long-term success. Call me to hear when your misgivings are unfounded.
Leo
Work? Stay tuned for unexpected opportunities today, Leo. Think laterally and you'll come up with the answers you've been looking for. A trip, outing or journey takes you into unusual territory and provides exactly the stimulation you need. The Fates really are on your side. Call me to hear when a social plan fizzles to nothing.
Article continues below advertisement
Virgo
Hold your horses, Virgo, if whatever you have in mind to do this morning entails spending big money. Given today's cosmic picture, you're advised to leave important financial decisions until later on in the day when you can better appreciate the picture. Expect good news from afar. Call me to hear when to be on the lookout for mistakes at work.
Libra
Agreements, commitments, contracts? It's surprising how people are not only on your side today, but all talking the same language. However, whatever you try to arrange this morning will only have to be rescheduled later on. So don't book, fix or sign on the dotted line until this afternoon. Call me to hear when you must double-check travel times.
Scorpio
Just because things have slowed you down recently, doesn't mean you need to flog yourself now to make up for lost time. Far better for you today to sit down and work out a clever new life plan strategy to help improve your health and the way you work. Call me to hear when to watch out for a financial glitch.
Sagittarius
As the day unfolds, you'll discover that news, developments and revelations will put a whole new and forward-looking complexion on your affairs. Romance? A little mystique, a little allure, a little je ne sais quoi, works wonders! A brainwave, too, will boost your luck. Call me to hear when you shouldn't sign that contract.
Article continues below advertisement
Capricorn
Home life has been in flux. The truth is, you're feeling unsettled and itching to make changes either to your domestic environment or to your lifestyle. Today, you come up with all the right solutions and, more importantly, a clear way forward. You make good progress this afternoon. Call me to hear when you must double-check the details.
Aquarius
There's a new excitement to look forward to – perhaps an unexpected invitation or opportunity to travel. Someone you meet today, whether on a personal or professional basis, will quicken your pulse and bring you new hope. This evening will find you busy making fresh plans. Call me to hear when you can't afford to trust your luck.
Pisces
There you go spending money again! Okay, so things have been tight recently and a little ego boost is allowed. But if you must shop, take today's cosmic advice: don't buy anything until this afternoon. Use the morning hours for research, making calls and catching up with correspondence. Call me to hear when a domestic arrangement falls apart.
To sign up for OK! Magazine's daily horoscopes on your phone, text the first three letters of your star sign (e.g., SAG) to 63422. Subscription is $2.99 per month billed until you unsubscribe plus message & data rates may apply. Send STOP to 63422 to unsubscribe. Text Help to 63422 for help. Premium charges will be added to your wireless phone bill or deducted from your prepaid account. Subscriber certifies they are the account holder or have account holder's permission. For more info, please visit http://www.okmagazine.com/horoscopes/
Participating carriers include Alltel, AT&T, Boost, Cellular One, Nextel, Sprint, T-Mobile, US Cellular, Verizon Wireless, and Virgin.