NEWS
What's in Your Stars?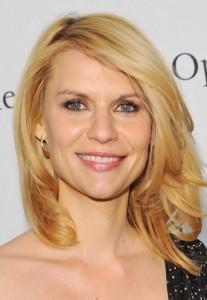 April 12
Today's celeb birthdays
1947: David Letterman (64)
1979: Claire Danes (32)
Aries
You're often over-hasty, Aries, in your eagerness to get on and that's when in the past you've made mistakes. But, given today's stars, this is one time when events are presenting you with an opportunity which you can't afford not to jump at. Call me to hear when you must keep your cool!
Taurus
Working from home, developing a private project or dealing with a domestic problem? There are ways and means, Taurus, and if anyone can find alternative possibilities and creative solutions, you can. Have a think - with a little brilliant inspiration, you'll hit on a happy result today. Call me to hear when to avoid an emotional outburst.
Article continues below advertisement
Gemini
It's a real red-letter day with just the kind of news coming through that you've been waiting for. A joint venture or group project keeps you busy. A date, an excursion, a film or a get together with other people will delight you today. Call me to hear when love gets complicated.
Cancer
There's a flurry of excitement as the stars engineer a stroke of good fortune for you. If you're involved in financial deals or agreements, study the contracts minutely. You're about to reach an important turning point when events are setting the stage for the next phase in your life. Call me to hear when to avoid a relationship conflict.
Leo
There's a certain restlessness in your chart today, a feeling that if you don't get out and about, you'll go stir-crazy. But needs must, and your jobs and duties have to be completed before you're free to make your move. Tackle legal matters and faraway affairs now. Call me to hear when travel problems could spoil your day.
Virgo
Life is made up of a sequence of doors opening and closing. What you have to do is to learn when it's the right moment to leave one room and enter another. Sometimes there's an exit fee to pay. But the new view that awaits you is worth every penny. Call me to hear when you must be extra security conscious.
Article continues below advertisement
Libra
Even though you've been given the green light, there are still hoops to jump through. So why not just bite the bullet, do the official things that have to be done and then you're free to maneuver? People are definitely on your wavelength today. Call me to hear when to avoid locking horns with your partner.
Scorpio
Sometimes, Scorpio, plans need to be reworked and especially so when you have to juggle more work than usual. It helps to be flexible and ready to turn on a sixpence. Good-humor and quick-wittedness will get you some pretty substantial Brownie points from the powers-that-be today, too. Call me to hear when you must take extra care of your health.
Sagittarius
Matters concerning advertising, promotions or PR come under favorable stars today. So this might be an appropriate moment to put together your CV, or to write out your 5-year plan. Don't be afraid to show your wealth of ideas at meetings, interviews, presentations or think-tank sessions now. Call me to hear when a compromise is essential.
Capricorn
Any blockages or hold-ups concerning a family or property matter can be dealt with and sorted successfully today. But get professional advice, talk to a consultant and if necessary, get a second opinion. You may be surprised with the clever solutions that arise. Call me to hear when home and family present a challenge.
Article continues below advertisement
Aquarius
You have assignments to do, reports to write, documents to read, forms to fill in, letters to get off in the post. These official matters are getting in the way of your enjoyment of life and there's really only one thing to do about it. Get stuck in! Call me to hear when molehills could so easily turn into mountains!
Pisces
There have been lots of talks and negotiations going on, but you may still be a bit in the dark as to where you stand money-wise. So what happens today will come as a revelation. The important thing is to only spend what you can afford. Call me to hear when you have to make a tough financial choice.
To sign up for OK! Magazine's daily horoscopes on your phone, text the first three letters of your star sign (e.g., SAG) to 63422. Subscription is $2.99 per month billed until you unsubscribe plus message & data rates may apply. Send STOP to 63422 to unsubscribe. Text Help to 63422 for help. Premium charges will be added to your wireless phone bill or deducted from your prepaid account. Subscriber certifies they are the account holder or have account holder's permission. For more info, please visit http://www.okmagazine.com/horoscopes/
Participating carriers include Alltel, AT&T, Boost, Cellular One, Nextel, Sprint, T-Mobile, US Cellular, Verizon Wireless, and Virgin.