NEWS
What's in Your Stars?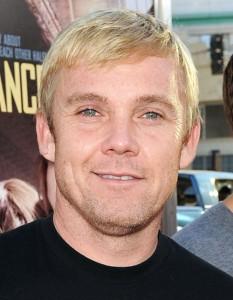 April 13
Today's celeb birthdays
1939: Paul Sorvino (72)
1950: Ron Perlman (61)
1970: Rick Schroder (39)
Aries
An opportunity may come your way today. It probably means extra work but, once you get stuck in, you'll see how rewarding, both creatively and financially it can be. Partnerships are highlighted. Music, film, photography and painting are an inspiration. At work, emotional tensions ease. Call me to hear when you must keep your cool!
Article continues below advertisement
Taurus
You appear to have more time for quiet reflection today. Perhaps you're waiting in for workmen or expecting a delivery. Whatever is happening, things should run to schedule and that will give you space to develop new ideas, tidy up and plan your next project. Call me to hear when to avoid an emotional outburst.
Gemini
Now is a good moment to reconnect with contacts and get in touch with anyone who can pull strings or open doors for you. If you have social arrangements to make, meetings to fix or contracts or agreements to sign, you've picked a good day! Call me to hear when love gets complicated.
Cancer
Though work and relationships still dominate your astrochart, you'll notice the pressure begins to ease now. It's not that you have any less to do – in fact, quite the reverse. It's more that you're coping with things better, especially so with your close dealings with others. Call me to hear when to avoid a relationship conflict.
Leo
Travel, distant affairs, legal or written work come under favorable stars and dominate your day. There are many different components to juggle but since you are so organized, you'll get through your schedule at a steady and satisfying pace. An ambition is definitely within your grasp. Call me to hear when travel problems could spoil your day.
Article continues below advertisement
Virgo
You're not especially known as the dreamer of the Zodiac, Virgo – you're far too practical and hands-on. But, given the good things that are happening, you can afford to indulge a little in a bit of wishful thinking and visionary planning. Financially, the picture is looking good. Call me to hear when you must be extra security conscious.
Libra
What a social whirligig today will turn out to be. People to see, meetings to attend, joint ventures to get involved in. But people seem to be co-operative and with scope for sensible and creative expression you should find that you accomplish all that you set out to do. Call me to hear when to avoid locking horns with your partner.
Scorpio
Talks and meetings with the people in charge are indicated today, Scorpio, and come under good auspices. Have you put in for promotion or applied for a new position? Changes for the better are showing up in your chart today which affect your day-to-day activities, health and working life. Call me to hear when you must take extra care of your health.
Sagittarius
Creative projects gather pleasing pace and faraway links add to good feelings today. Romance, whether you're single or spoken for, is still a big feature in your astrochart. Looking for love? There's a strong indication that meetings and memorable romantic moments are in store. Call me to hear when a compromise is essential.
Article continues below advertisement
Capricorn
It's all coming together well at home. You have a lot to mastermind, to juggle and to sort. But when it comes to this type of planning and coordinating, you're absolutely in your element. Financial matters move along nicely and officials give their backing. Call me to hear when home and family present a challenge.
Aquarius
It's a favorable day for arranging travel, booking holidays and hotels, or for servicing your car. Scholastic matters are also favored if you have children of school age or if you yourself are taking classes. Routine activities, correspondence and local affairs also come under a good light. Call me to hear when molehills could so easily turn into mountains!
Pisces
With benign stars favorably influencing your financial zone, this could be a lucky day for buying, selling and trade. It's nice to know you can splash out now and again without feeling guilty or having to add up the price of each item you place in your basket. Call me to hear when you have to make a tough financial choice.
To sign up for OK! Magazine's daily horoscopes on your phone, text the first three letters of your star sign (e.g., SAG) to 63422. Subscription is $2.99 per month billed until you unsubscribe plus message & data rates may apply. Send STOP to 63422 to unsubscribe. Text Help to 63422 for help. Premium charges will be added to your wireless phone bill or deducted from your prepaid account. Subscriber certifies they are the account holder or have account holder's permission. For more info, please visit http://www.okmagazine.com/horoscopes/
Participating carriers include Alltel, AT&T, Boost, Cellular One, Nextel, Sprint, T-Mobile, US Cellular, Verizon Wireless, and Virgin.