NEWS
What's in Your Stars?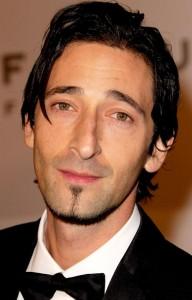 April 14
Today's celeb birthdays
1973: Adrien Brody (38)
1977: Sarah Michelle Gellar (34)
1996: Abigail Breslin (15)
Aries
It's either a slow start or a confusing morning. Having difficulty making up your mind? You could always let Fate make the decision for you. Chances are, that's probably what will happen anyway today. Work-wise, you're getting to the heart of the matter now. Call me to hear when you must keep your cool!
Article continues below advertisement
Taurus
Not all is clear and you'll need to cut through the fog this morning. An expensive gift may not fit or suit or else an invitation may be an imposition you could do without. Perhaps a tactful word in the appropriate ear is required. Travel pleases later on. Call me to hear when to avoid an emotional outburst.
Gemini
Make a point of being extra-considerate to colleagues who may be under pressure this morning. Equally, make additional allowances for the needs of a family member or loved one who could be getting the wrong end of the stick. Finances? Your prospects improve later in the day. Call me to hear when love gets complicated.
Cancer
Not all you hear, see and read is correct this morning, Cancer. The devil is most definitely in the detail! Check your rear-view mirror and blind spot carefully if you're driving. It's tempting to dawdle but that won't get the work done. A heart-to-heart this evening reassures. Call me to hear when to avoid a relationship conflict.
Leo
Travel, literary or legal affairs? You'll need to keep your eyes and ears wide open if any of those activities involve money or investments this morning. Slow down, think logically and marshal your facts. Work and wellbeing? There's so much you can improve with a change of routine. Call me to hear when travel problems could spoil your day.
Article continues below advertisement
Virgo
It won't take much to get off on the wrong foot, or to get messages muddled, especially now while Mercury, planet of communication, is out of phase. Be clear if you want to avoid confusion! Music, photography and films are your dates with destiny this evening. Call me to hear when you must be extra security conscious.
Libra
You can't afford a devil-may-mood this morning when there are important things to deal with. Your memory could be suspect so write yourself a checklist and keep it handy. Domestic, family, property or environment matters are on the agenda. What you do makes a difference. Call me to hear when to avoid locking horns with your partner.
Scorpio
Neptune, planet of dreams, hints that love could bowl you over. But, Scorpio, is it real? That's the question you need to ask yourself today. In fact, when it comes to dealing with other people, reading between the lines is essential this morning. This evening hits the mark. Call me to hear when you must take extra care of your health.
Sagittarius
Looks like your suspicions are aroused this morning when it comes to a matter concerning your home, property or local environment. Have you got your facts straight? Chances are someone could be fudging the issue and you need to keep a clear head. By this evening, you'll be in the know. Call me to hear when a compromise is essential.
Article continues below advertisement
Capricorn
You could find yourself on a wild goose chase first thing. Whether you're travelling, writing or involved in legal matters, don't skip the small print – and double check before you press, 'send'! You'll have a deeper appreciation and firmer grasp of the matter by the end of the day. Call me to hear when home and family present a challenge.
Aquarius
You're dreaming big dreams today. Quite often, your dreams are inspirational. Whether it's a plan, a storyline, an image or just an inkling, don't ignore those messages from your subconscious today. Nor should you ignore a certain financial matter. Keep an eye on money and possessions first thing. Call me to hear when molehills could so easily turn into mountains!
Pisces
Expect some swings and roundabouts this morning, Pisces. Relationships? If you feel a clash is imminent, going for a brisk walk will avoid any hassles and put matters into better perspective. Friends come up trumps later in the day and it's easy to grow closer to the one you love. Call me to hear when you have to make a tough financial choice.
To sign up for OK! Magazine's daily horoscopes on your phone, text the first three letters of your star sign (e.g., SAG) to 63422. Subscription is $2.99 per month billed until you unsubscribe plus message & data rates may apply. Send STOP to 63422 to unsubscribe. Text Help to 63422 for help. Premium charges will be added to your wireless phone bill or deducted from your prepaid account. Subscriber certifies they are the account holder or have account holder's permission. For more info, please visit http://www.okmagazine.com/horoscopes/
Participating carriers include Alltel, AT&T, Boost, Cellular One, Nextel, Sprint, T-Mobile, US Cellular, Verizon Wireless, and Virgin.