NEWS
What's in Your Stars?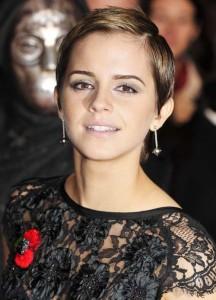 April 15
Today's celeb birthdays
1959: Emma Thompson (52)
1982: Seth Rogen (29)
1990: Emma Watson (21)
Aries
You have a lot of business decisions to make today, Aries. But, before you jump in feet first, think carefully. Have you considered all the options and checked the fine detail? Or are you making the same old mistakes? Give yourself time to consider before you act. Call me to hear when you must keep your cool!
Article continues below advertisement
Taurus
Neither daydreaming nor wishful thinking will get you very far today. If you really want to make a difference, it's down to you to be seen and heard. So, make calls, attend meetings, arrange appointments and accept whatever invitations come your way. Seize the moment, seize the day! Call me to hear when to avoid an emotional outburst.
Gemini
Changes are taking place at work. Perhaps a colleague is leaving, or you're joining a new department, or learning to use advanced technology. You're taking on more and more responsibility, it seems. Events could happen unexpectedly over the next few days. It will pay to stay flexible. Call me to hear when love gets complicated.
Cancer
Take your time before making that ultimate decision. Mercury, planet of communications and travel, is still out of phase so it's unlikely that events, people or situations will return to normal for at least another week. Double-checking your facts and figures is essential today. Call me to hear when to avoid a relationship conflict.
Leo
Planning a shopping spree over the next few days? It looks like your expenses could spiral. But are you just being extravagant? You know that as a Leo, you can sometimes go a little over the top. Work on your budget today then you'll know where you stand. Call me to hear when travel problems could spoil your day.
Article continues below advertisement
Virgo
Someone's giving off negative vibes, it seems! Watch out for people who may be feeling under pressure and see if you can't find ways to lighten their load. If you have difficult decisions to make, either sweet-talk your partner round or simply agree to disagree. Call me to hear when you must be extra security conscious.
Libra
With power struggles taking place around you, being bold and speaking out will get you crucial support and backing. Physically, however, you may not be feeling at your best and if you can swing some time off, do so. If not, pace yourself and rest up over the weekend. Call me to hear when to avoid locking horns with your partner.
Scorpio
You're eager to make progress but being insensitive to people around you and bulldozing your way past others won't win you any friends. A softer, more subtle approach will do the business today and win you valuable support. Put your health first this weekend. Call me to hear when you must take extra care of your health.
Sagittarius
Take a deep breath - you're about to step on the gas. Your usual charming and jovial self stands you in good stead when you're dealing with people. But since today you have to do business with officials, bosses and other authority figures, integrity is everything. Call me to hear when a compromise is essential.
Article continues below advertisement
Capricorn
Business-wise, you may feel you want to ring the changes. You're after opportunities offering new and improved prospects. However, with Mercury, planet of commerce and communication still out of phase, nothing is straightforward. Be aware that final plans may have to be delayed until late next week. Call me to hear when home and family present a challenge.
Aquarius
Be firm; hold strong. Don't give in to anybody's unreasonable demands today. You don't want any old Tom, Dick or Harry knowing your business. So don't go spilling the beans to just anybody. Money? Watch out for a devil-may-care mood taking over in the next few days! Call me to hear when molehills could so easily turn into mountains!
Pisces
Things between you and your other half may be a little iffy today. Beware of issues coming to the surface and matters reaching decision-point. If you just keep in mind that words can wound, you'll remind yourself that a little tact now saves many apologies later. Call me to hear when you have to make a tough financial choice.
To sign up for OK! Magazine's daily horoscopes on your phone, text the first three letters of your star sign (e.g., SAG) to 63422. Subscription is $2.99 per month billed until you unsubscribe plus message & data rates may apply. Send STOP to 63422 to unsubscribe. Text Help to 63422 for help. Premium charges will be added to your wireless phone bill or deducted from your prepaid account. Subscriber certifies they are the account holder or have account holder's permission. For more info, please visit http://www.okmagazine.com/horoscopes/
Participating carriers include Alltel, AT&T, Boost, Cellular One, Nextel, Sprint, T-Mobile, US Cellular, Verizon Wireless, and Virgin.