NEWS
What's in Your Stars?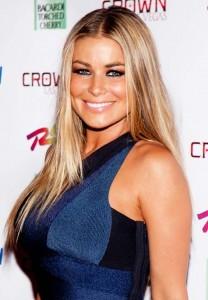 April 20
1937: George Takei (74)
1949: Jessica Lange (62)
1951: Luther Vandross (60)
1972: Carmen Electra (39)
Aries
So much wishful thinking, Aries! Your mind is certainly buzzing. Whether you woke up with an idea from your sleep, or whether a spell of creative visualization has inspired you with a plan, go for it. Einstein did and look what happened to him! Call me to hear when to avoid locking horns with authority.
Article continues below advertisement
Taurus
At work, joint ventures and team projects go like a dream. If you need to come up with new ideas, a think-tank today should produce the goods. A midweek date, reunion or informal get-together with your friends is on the cards. Call me to hear when to watch out for aggravation when traveling.
Gemini
All this gadding about is all very well, Gemini, but you also need some quiet time to stop and reflect. It's a perfect day for gathering your thoughts, coming up with new ideas and planning ahead. Trust your instincts when dealing with authority figures and official matters. You're spot-on. Call me to hear how to avoid a financial embarrassment.
Cancer
Career matters continue to improve and today's developments could bring you tangible fruits of your labors. It's the kind of day when getting together with friends will restore your spirits. Talking to, and travelling with, people of like-mind will confirm that you're on the right track. Call me to hear when to side step a disagreement with someone close.
Leo
Make key contact with people and organizations far away today. Not only will this stand you in good favor now, but you'll also be forging some pretty solid future foundations, too. Can you get away from it all? A little distance helps to free up your mind. Call me to hear when to prevent stressing your health.
Article continues below advertisement
Virgo
Partners have stars in their eyes today. Okay, so you may not be able to get away just yet, but even talking about or planning a holiday will mix love with adventure – a heady sexy brew! A research, business or funding breakthrough is imminent. Call me to hear when to avoid being disappointed in love and money.
Libra
You know that your greatest asset is your charm. Turn it on and you can twist people around your little finger. Today, whether you need professional advice, a favor from a colleague or an extra cuddle or two from your sweetheart, just switch on those alluring powers… Call me to hear when to prevent a partnership squabble.
Scorpio
Both your health and your mood are looking up and you're feeling good about yourself today. Perhaps it's the thought of the long weekend ahead. Or perhaps it's because you're seeing some tangible results from your efforts. Romance, too, is on the cards. Call me to hear when to watch you don't overstrain yourself.
Sagittarius
You know what's going to pay off for you today, Sagittarius? Efficiency, resourcefulness and brilliant ideas! It doesn't mean you have to take short cuts or circuitous routes. Just be professional and business-like and you'll find those you deal with will respect your integrity today. Call me to hear when to prepare for a big financial outlay.
Article continues below advertisement
Capricorn
The stars show you're making good progress on the home front. But it's by taking time out, working more behind the scenes or away from the spotlight that will give you a chance to come up with fresh inspiration today. So, too, will talking with friends and family. Call me to hear when to avoid a domestic hassle.
Aquarius
You're set on making long-term plans and, under today's positive stars, it looks like the ideas you put into motion now will bear fruit. Investment in your home is good, too. Considering a spot of redecorating over the long weekend? Color swatches, TV programs and magazines bring fresh inspiration today. Call me to hear when best to play it cool.
To sign up for OK! Magazine's daily horoscopes on your phone, text the first three letters of your star sign (e.g., SAG) to 63422. Subscription is $2.99 per month billed until you unsubscribe plus message & data rates may apply. Send STOP to 63422 to unsubscribe. Text Help to 63422 for help. Premium charges will be added to your wireless phone bill or deducted from your prepaid account. Subscriber certifies they are the account holder or have account holder's permission. For more info, please visit http://www.okmagazine.com/horoscopes/
Participating carriers include Alltel, AT&T, Boost, Cellular One, Nextel, Sprint, T-Mobile, US Cellular, Verizon Wireless, and Virgin.