NEWS
What's in Your Stars?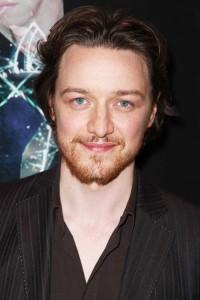 April 21
Today's celeb birthdays
1926: Elizabeth II (75)
1951: Tony Danza (60)
1954: James Morrison (57)
1979: James McAvoy (32)
Taurus
Socially, you may want a quieter life for the next few weeks. That's not so bad as it gives you a chance to catch up with your own affairs. Today, time spent on research and digging up information will come up trumps. Put finances in order. Call me to hear when to watch out for aggravation when travelling.
Article continues below advertisement
Aries
Venus enters your sign in her once-in-a-year visit to Aries. If you look upon this cosmic shift as a mood enhancer, you won't go far wrong. Not only does Venus lift your spirits today, she also showers you with blessings. Your charm and charisma get a special boost. Lucky you! Call me to hear when to avoid locking horns with authority.
Gemini
Your social life has been booming, Gemini. If you're starting to tire of the merry-go-round perhaps what you can do now is to be more selective. More invitations are coming your way, with a chance to travel and get away from it all. Don't find excuses why you can't go! Call me to hear how to avoid a financial embarrassment.
Cancer
It's a busy start to the day but charm queen Venus, now about to grace your career zone, will brighten up your prospects at work. From today and over the next few weeks, your popularity will boom. If you're looking for a better job, don't waste a moment – apply now! Call me to hear when to side-step a disagreement with someone close.
Leo
You're ending the working week on a positive note, Leo. You've proved that taking a philosophical and long-term view is the way ahead for you and you can rest assured that the work you're doing has far-ranging appeal. Now you deserve to take a break, let your hair down and relax. Call me to hear when to prevent stressing your health.
Article continues below advertisement
Virgo
There are good developments and plenty of optimism in store for you Virgo concerning your home and family. A change of emphasis or attitude to your domestic situation will make life much more pleasant from now on. Financially, a sticky problem or complication gets sorted. Call me to hear when to avoid being disappointed in love and money.
Libra
Love goddess Venus moves into your relationship zone just in time for the long weekend ahead! But don't rush – she'll be there for several weeks putting a rosy glow over your personal life. She'll also help to smooth ruffled feathers at work and bring support, agreement and consent: starting today. Call me to hear when to prevent a partnership squabble.
Scorpio
If you're looking for support, you'll find it. If you need co-operation, you'll get it. And if you're seeking love, it might just walk into your office and straight into your heart! It's all courtesy of graceful Venus who's about to put a lilt in your step. Call me to hear when to watch you don't overstrain yourself.
Sagittarius
You've been working hard and you're determined to finish your working week on a high note. Make yourself available to take calls, attend meetings and mix business with pleasure. Don't give up on romance! The embers are definitely glowing! And just in time, too, for indulging in some holiday fun. Call me to hear when to prepare for a big financial outlay.
Article continues below advertisement
Capricorn
Property matters and home affairs have been on a rollercoaster for weeks and although you're seeing a satisfying resolution, the whole thing has worn you down. Thank goodness, then, that the long weekend is coming up and you can just snuggle down and regroup. Call me to hear when to avoid family or domestic hassle.
Aquarius
It's a good day for meetings and greetings, for pleasantries and for trying new experiences. Looking for a new best friend? Could be that someone - quite different to your normal type - walks into your life. Thoughts of a happy few days at home over the holidays fills you with glee. Call me to hear when best to play it cool.
Pisces
Money, money, money. At least today finances come under happier trends – perhaps you have your business hat on and you're making all the right moves. But money isn't the only thing that makes the world go round. What will float your boat today is the prospect of travel and – romance! Call me to hear when you must protect your sense of self-worth.
To sign up for OK! Magazine's daily horoscopes on your phone, text the first three letters of your star sign (e.g., SAG) to 63422. Subscription is $2.99 per month billed until you unsubscribe plus message & data rates may apply. Send STOP to 63422 to unsubscribe. Text Help to 63422 for help. Premium charges will be added to your wireless phone bill or deducted from your prepaid account. Subscriber certifies they are the account holder or have account holder's permission. For more info, please visit http://www.okmagazine.com/horoscopes/
Participating carriers include Alltel, AT&T, Boost, Cellular One, Nextel, Sprint, T-Mobile, US Cellular, Verizon Wireless, and Virgin.