NEWS
What's in Your Stars?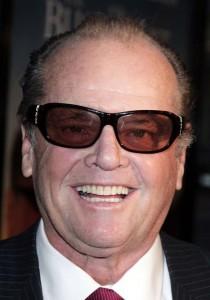 April 22
Today's celeb birthdays
1937: Jack Nicholson (74)
1946: John Waters (65)
1967: Sherri Shepherd (44)
Taurus
Take things slow and easy this morning. Although the tide is turning, the time still isn't right to bring your plans to light. Wait until next week before showing your hand. Travel, news from afar or the prospect of a trip peps up your afternoon. Call me to hear when to watch out for aggravation when traveling.
Article continues below advertisement
Aries
Coast along this morning, Aries. Not much is going on and you can afford to take life a little easier. Events this afternoon make you a little reckless, though. Perhaps you're sensing that a certain tedious situation is finally coming to an end. Call me to hear when to avoid locking horns with authority.
Gemini
Compliments from the powers-that-be are justly-deserved around midday. Later on, think carefully before making any decisions, especially if they involve other people. Chances are you may have to change your plans unexpectedly. Watch out for a last minute hitch! Call me to hear how to avoid a financial embarrassment.
Cancer
It's nice to feel that time's your own for a change – especially after the hectic spell you've had at work. But you're finding it difficult to relax. It really won't do to act in haste this afternoon. Check things out with your nearest and dearest first. Call me to hear when to side-step a disagreement with someone close.
Leo
Getting your timing right if shopping today will make all the difference between success and disappointment. The stars favor a trip just after lunch, but warn against impulsive spending later on this afternoon. Seek out adventure by all means, but play it safe. Call me to hear when to prevent stressing your health.
Article continues below advertisement
Virgo
Seek out closeness this morning, Virgo, and cuddle up to the one you love. It's a good thing you're blessed with common sense - it won't half come in handy later on when dealing with fractious people and volatile tempers! Finances? A delay is reversed this weekend. Call me to hear when to avoid being disappointed in love and money.
Libra
Catching up with tasks and pottering around the house is relaxing this morning. Later, you'll find partners are full of surprises. People simply aren't in tune and reaching a compromise is difficult. Trust in yourself, and in the stars – misunderstandings will get sorted over the weekend. Call me to hear when to prevent a partnership squabble.
Scorpio
You've been trying to get together with a certain friend for weeks but, for one reason or another, dates had to be cancelled at the last minute or postponed. Now at last you can make a fixed arrangement and a firm date. Partnerships? Choose your words carefully today. Call me to hear when to watch you don't overstrain yourself.
Sagittarius
You're full of good ideas for beautifying your home and your environment. Do as much as you can this morning – you'll feel pleased as punch with your achievement. But by afternoon, you may find you've taken on more than you can handle. Ease up. Call me to hear when to prepare for a big financial outlay.
Article continues below advertisement
Capricorn
Put plans into action this morning and time making your arrangements, calls and appointments for just after lunch to ensure you catch people in. Late afternoon is chancy and best for just going along with the tide. Watch out for equipment failure or events that take you by surprise. Call me to hear when to avoid family or domestic hassle.
Aquarius
If the pace of life has been frustratingly slow over the past three weeks, or if events have forced you to retrace your steps, you'll find that things at last pick up steam and start to move forward again. But don't rush your fences just yet, Aquarius. Stay flexible today. Call me to hear when best to play it cool.
Pisces
A brilliant money-making idea that hits you today may not look quite so promising tomorrow. So don't act on impulse just yet. But apart from money, you're rather upbeat right now and the prospect of time out and mixing with unusual people is really rather exciting. Call me to hear when you must protect your sense of self-worth.
To sign up for OK! Magazine's daily horoscopes on your phone, text the first three letters of your star sign (e.g., SAG) to 63422. Subscription is $2.99 per month billed until you unsubscribe plus message & data rates may apply. Send STOP to 63422 to unsubscribe. Text Help to 63422 for help. Premium charges will be added to your wireless phone bill or deducted from your prepaid account. Subscriber certifies they are the account holder or have account holder's permission. For more info, please visit http://www.okmagazine.com/horoscopes/
Participating carriers include Alltel, AT&T, Boost, Cellular One, Nextel, Sprint, T-Mobile, US Cellular, Verizon Wireless, and Virgin.