NEWS
What's in Your Stars?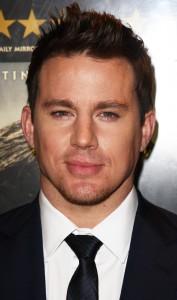 April 26
Today's celeb birthdays
1933: Carol Burnett (78)
1963: Jet Li (48)
1977: Tom Welling (34)
1980: Channing Tatum (31)
Taurus
Life picks up the beat today. The Sun, now moving through your own sign, is the once-a-year uplift that marks a significant turning point in your affairs. You're up for a challenge today and, with this new confidence in your heart, you know you will succeed. Call me to hear when to ward off a feeling of loneliness.
Article continues below advertisement
Aries
It may be back to work after the long weekend but, with the stars so upbeat today, you're on a high. Even better if you have the day off and plan to spend time with friends. All group endeavors, whether social or professional, get positive backing and projects roll forward nicely. Call me to hear when to avoid a see-saw of emotions.
Gemini
Socially, life perks up nicely. Make the most of your dealings with others today, progress those projects you're working on, arrange group outings, training days or special events. If you're making bookings, however, get all your arrangements done and dusted by lunchtime to avoid hassle later on. Call me to hear when a friend lets you down.
Cancer
Travel, legal, literary or educational matters – it's back to work and to a pretty full schedule today. You're focused on your career and anything that ups your game or boosts your status comes under favorable stars this morning. A journey puts you on the road to success. Call me to hear when not to get dragged down by your domestic responsibilities.
Leo
You're getting a lot of pleasure and satisfaction from your work these days, so much so, that you're happy to put in extra hours to get a special project completed. It might even give you a chance to work more closely with someone you've taken a real shine to! Call me to hear when to take a setback in your stride.
Article continues below advertisement
Virgo
You have willing support around you - all you have to do is ask. That will free up your time to do something different from the same old routine. You know all those ideas you've been toying with? Well, here's your chance to give them a go. Call me to hear when it's imperative that you tighten your belt.
Libra
All relationships, whether public or intimate, are pleasingly aspected today. If there have been difficulties, you can put regrets behind you and trust in the Fates who are working up some new romantic magic just for you! Get all agreements signed, sealed and sorted before twelve o' clock. Call me to hear when you hit a standoff situation.
Scorpio
You may have lots to think about but what happens today means that you see the positive side of life. You're getting lots of support which is just what you need if you've been feeling unsure, uncertain or under the weather of late. Onwards and upwards! Call me to hear when to be aware of lowered vitality.
Sagittarius
You're back at work with a spring in your step today, Sagittarius. There are people to call, correspondence to deal with and appointments to make. Whether you're fixing up meetings, travel or hot dates, get the arrangements sorted and agreed before you break for lunch. Call me to hear when you need to shake off a disappointment.
Article continues below advertisement
Capricorn
Your home, family, roots and environment are topmost on your agenda today. With the stars in such favorable alignment, what you achieve will be pleasing. Even buying boring household essentials won't seem so tedious! But if you're making big purchases, shop before lunchtime or wait until tomorrow. Call me to hear when to counteract a lack of sympathy.
Aquarius
Keep checking your diary and 'to do' list today, Aquarius, to jog your memory. It's a busy morning that will have you running from pillar to post. Make important contacts, appointments and arrangements before noon to ensure success. Don't start anything new this afternoon. Call me to hear when to expect news from afar.
Pisces
You're in an indulgent mood today, Pisces. Excellent if you have the day off or you're working from home so that you can pace yourself or luxuriate at your leisure. If you're at work, get as much done as you can this morning, then you can coast this afternoon. Call me to hear when money is bittersweet.
To sign up for OK! Magazine's daily horoscopes on your phone, text the first three letters of your star sign (e.g., SAG) to 63422. Subscription is $2.99 per month billed until you unsubscribe plus message & data rates may apply. Send STOP to 63422 to unsubscribe. Text Help to 63422 for help. Premium charges will be added to your wireless phone bill or deducted from your prepaid account. Subscriber certifies they are the account holder or have account holder's permission. For more info, please visit http://www.okmagazine.com/horoscopes/
Participating carriers include Alltel, AT&T, Boost, Cellular One, Nextel, Sprint, T-Mobile, US Cellular, Verizon Wireless, and Virgin.