NEWS
What's in Your Stars?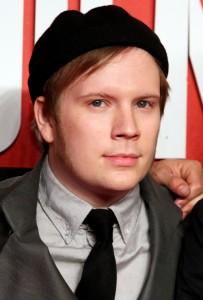 April 27
Today's celeb birthdays
1922: Jack Klugman (89)
1951: Ace Frehley (60)
1984: Patrick Stump (27)
Taurus
Socially, life steps up several gears and barring the odd oversight or drama that needs sorting and soothing, the Fates are being kind to you. You have a strong sense of purpose and direction and you're leading from the front. What you're learning now is invaluable. Call me to hear when to ward off a feeling of loneliness.
Article continues below advertisement
Aries
The stars are alluding to secret news, private dealings and confidential information today and what comes to light is revelatory. It's not all going to go your way, and you could be feeling miffed. Chances are fatigue is catching up with you. Give yourself an early night. Call me to hear when to avoid a seesaw of emotions.
Gemini
The portents are especially auspicious if you're doing an extra shift at work, have brought work home to get on with or are paying a duty call on senior members of the family. Staying flexible is a must as, chances are, events may require a change of plans. Call me to hear when a friend lets you down.
Cancer
Your relationships and dealings with others blow hot and cold today, Cancer. Certain aspects – or certain people - at work could prove challenging first thing. But taking a broader view will show you what difference a few changes can make. Travel and training open new doors. Call me to hear when not to get dragged down by your domestic responsibilities.
Leo
When Leos get itchy feet and start feeling claustrophobic, they pace up and down like a caged lion. If you feel like this today, roll up your sleeves and get physical. Clear your desk, sort finances, de-clutter your room. The more you do now, the freer you will be later on. Call me to hear when to take a setback in your stride.
Article continues below advertisement
Virgo
You're aching to get your teeth stuck into a new venture. It would help your cause to find ways to project yourself, advertise your talents and push the envelope just that little bit further. Love? Put financial disappointments aside and just enjoy some closeness with your one-to-one. Call me to hear when it's imperative that you tighten your belt.
Libra
Looks like you're either on a new health kick today, Libra, or you're reworking your daily routine. Although getting yourself, your office, your house, your home or your family organized should have pleasing results, be sure you know exactly what you're taking on before you begin. Call me to hear when you hit a stand-off situation.
Scorpio
Try not to brood over a disappointment first thing, Scorpio – it's a temporary glitch. If you let it play on your mind, it could overshadow the good things the day has in store. Turn your thoughts instead to romance, to social plans and other pleasurable treats you have lined up. Call me to hear when to be aware of lowered vitality.
Sagittarius
Give yourself up to a family-oriented and home-centered domestic kind of day. That doesn't mean doing drudge housework. It means being creative, spending time and money on feathering your nest. And if you work from home, it means focusing on imaginative projects. Sort finances today. Call me to hear when you need to shake off a disappointment.
Article continues below advertisement
Capricorn
It may be a short working week, but it's a busy one and it's worthwhile spending time today getting yourself and your work quietly sorted. But it's easy to forget something crucial or to miss a trick. So write lists and keep notes. You'll be glad you did. Call me to hear when to counteract a lack of sympathy.
Aquarius
Looks like you have quite a bit of reading and writing to do, people to contact and calls to make. Letters are awaiting a reply, emails are stacking up and bills need to be settled. Finances? A confidential chat brings a certain matter to light and gives reassurance. Call me to hear when to expect news from afar.
Pisces
There's nothing worse than feeling you're letting the side down, or that your limited resources are holding you back. Remember - necessity is the mother of invention! Being such a creative individual means you have the wherewithal to come up with an imaginative solution that will please everyone today. Call me to hear when money is bittersweet.
To sign up for OK! Magazine's daily horoscopes on your phone, text the first three letters of your star sign (e.g., SAG) to 63422. Subscription is $2.99 per month billed until you unsubscribe plus message & data rates may apply. Send STOP to 63422 to unsubscribe. Text Help to 63422 for help. Premium charges will be added to your wireless phone bill or deducted from your prepaid account. Subscriber certifies they are the account holder or have account holder's permission. For more info, please visit http://www.okmagazine.com/horoscopes/
Participating carriers include Alltel, AT&T, Boost, Cellular One, Nextel, Sprint, T-Mobile, US Cellular, Verizon Wireless, and Virgin.