NEWS
What's in Your Stars?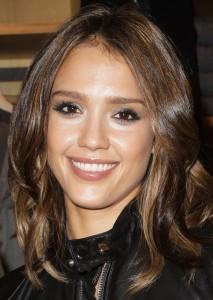 April 28
Today's celeb birthdays
1950: Jay Leno (61)
1974: Penelope Cruz (37)
1981: Jessica Alba (30)
Taurus
Play it by ear, Taurus. Travel is highlighted either for pleasure or linking with learning. But stick to the tried and tested and you won't go far wrong. Be sure to double check all details and keep an eye on your possessions if you're on the road. Call me to hear when to ward off a feeling of loneliness.
Article continues below advertisement
Aries
You're a demon for anything new, Aries. But much as you might be tempted to splash the cash today, the stars advise against it. If negotiations at work concern your income, get any offer of a raise in writing as, chances are, promises will fall by the wayside, get forgotten or ring-fenced. Call me to hear when to avoid a see-saw of emotions.
Gemini
Hopefully, you're catching some down time today, Gemini, and giving yourself space to regroup. Quiet research in the background, digging for facts and private discussions are favourably tipped. By all means gather your sources and information but don't commit yourself to any financial involvement today. Call me to hear when a friend lets you down.
Cancer
Feeling hemmed in mentally, physically or financially? Changes are afoot that could resolve your situation. The decisions you're making now, especially concerning your work, relationship and home are really quite wide-ranging. However, don't make up your mind just yet or set anything in stone today. Call me to hear when not to get dragged down by your domestic responsibilities.
Leo
Keep working at a steady pace this morning, Leo, and tie up last minute business. But be aware that if you need to make contact with certain people, they may not answer the phone nor be available. The world, it seems, is on holiday this afternoon! Call me to hear when to take a setback in your stride.
Article continues below advertisement
Virgo
Romance is highlighted in your chart and the stars are increasing your scope for striking up new friendships. Faraway places are calling and you yearn to travel. With so much else to think about, it's going to be hard keeping your mind on your work today. Call me to hear when it's imperative that you tighten your belt.
Libra
Take another look at those domestic plans you've been hatching. They may need a re-think. Buying or selling property? Take whatever promise or offer is made with a pinch of salt! Avoid investing your capital today or signing contracts. Secrets come to the surface now. Call me to hear when you hit a stand-off situation.
Scorpio
Your work is showing signs of increasing and your health promises to improve. It's a good day for coasting, for quiet tête-à-têtes and for expressing what is in your heart. Put off arrangements for another day because whatever you try to schedule today will just come unstuck. Call me to hear when to be aware of lowered vitality.
Sagittarius
The urge to splash your cash about becomes irresistible today, Sagittarius. But, given the cosmic alignments, you'd be wise to postpone any shopping until another day. If financial discussions take place, avoid committing yourself or being forced into an agreement. Wait until next week. Call me to hear when you need to shake off a disappointment.
Article continues below advertisement
Capricorn
Your social life is extra special these days, Capricorn, and the desire to get out and about is tantalising. You may be toying with taking up a new interest, buying tickets for a show or booking yourself a holiday. Cosmic advice? Leave it until next week. Call me to hear when to counteract a lack of sympathy.
Aquarius
You seem to be going through a transformational process. It's affecting the way you think and view the world around you. You want to make changes to your home and lifestyle but, given today's stars, it's best if you just stick to the planning stage for now. Call me to hear when to expect news from afar.
Pisces
Events may require a change of plan, a cancellation or a postponement. Don't feel bad about it – chances are the occasion would have turned out prohibitively expensive anyway. Coast along today but don't start anything new. Watch out for mistakes, especially in your communications. Call me to hear when money is bitter-sweet.
To sign up for OK! Magazine's daily horoscopes on your phone, text the first three letters of your star sign (e.g., SAG) to 63422. Subscription is $2.99 per month billed until you unsubscribe plus message & data rates may apply. Send STOP to 63422 to unsubscribe. Text Help to 63422 for help. Premium charges will be added to your wireless phone bill or deducted from your prepaid account. Subscriber certifies they are the account holder or have account holder's permission. For more info, please visit http://www.okmagazine.com/horoscopes/
Participating carriers include Alltel, AT&T, Boost, Cellular One, Nextel, Sprint, T-Mobile, US Cellular, Verizon Wireless, and Virgin.